I hope you all had a wonderful New Year, and may 2009 bring you all good health, luck, and happiness!

I am finally back from Washington (and hopefully now I have more time to blog!), and I must say I have a greater appreciation for California weather, LOL. It was freeeezing over there, even when the snow started to melt already, the nights and mornings were so cold. I met a reader, who is also my mom's co-worker Lannet, who lives near my mom and she showed me around the area and we went to CCO and MAC of course! She is so awesome and she's so sweet. It was such a pleasure meeting you Lannet! We forgot to take a pic but at least I have someone to hang out whenever I am in Washington!

I bought the MAC #183 buffer brush which is tinier than the 180 brush which fits easier in mineral makeup caps to tap and swirl; some lipglosses: Molte Bene, Sheena, 1N and 2N, lipstick in "Underplay", and a couple of falsies.

My sister Rory actually stayed home the entire time I was there just to hang out with her older sis (Awwww!) since my mom tells me she is always out with her friends now that she can drive! We were snowed in for about 3 or 4 days when we first got there but it was nice to chill at home with home cooked meals, and watching DVD's with the siblings. We made a mess of the bathroom and her room of course with all the clothes and makeup that we were throwing around. I ended up giving a few MAC things to her since she kept using them! LOL. Turns out she also likes the MUFE HD Foundation I had and took the liberty of using it every chance she got (why I wish I wasn't the oldest! LOL). The sisters and I went to the mall and I picked up 2 lippies from the Dame Edna collection: Coral Polyp and Gladiola. Cute packaging although the glasses were stickers.

As for Christmas presents, I got the most important thing which of course was seeing my family since I haven't seen them for almost a year prior to my visit; but of course I also got some neat stuff! The BF got me the carry-all case from MAC which I had my eye on but didn't feel like spending $225 on it, and he ended up surprising me with it when he picked me up from the airport! And he got me a digital frame, some Burberry perfume, a NAP blanket, and a laptop case; his mom got me a Sephora gift card, this yummy perfume 'Vanilla Noir' from Bath & Body works and the lotion to match from his brother and his gf; money and a sweater from my parents, and cute boot slippers from my sisters.

Anyways, here are some pics...Gossip Girl premiere tomorrow!

The mess we made in my sister's room, and my younger sis probably up to no good, haha.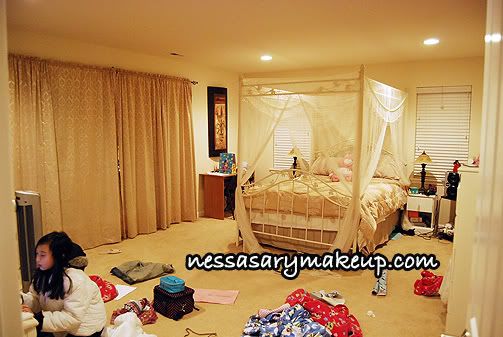 Outfit to the airport...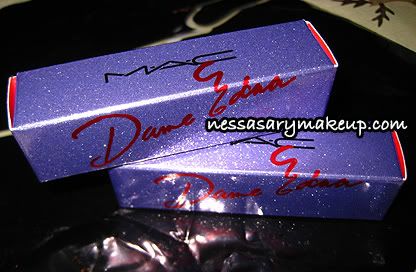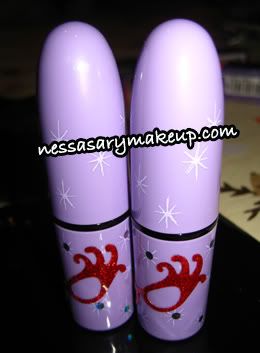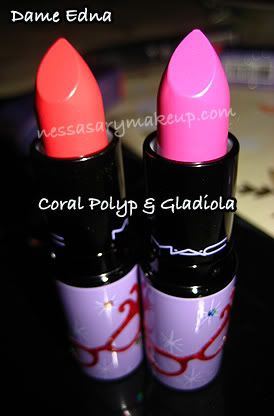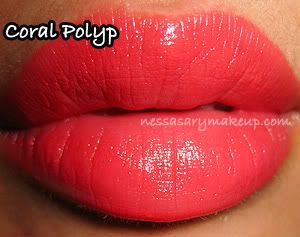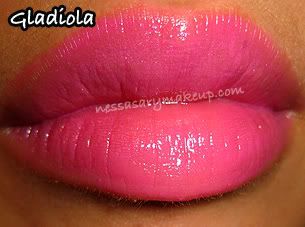 My haul from CCO with Lannet...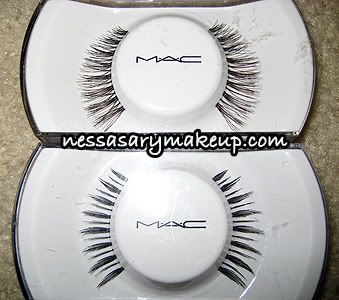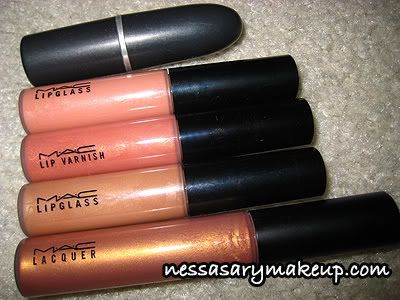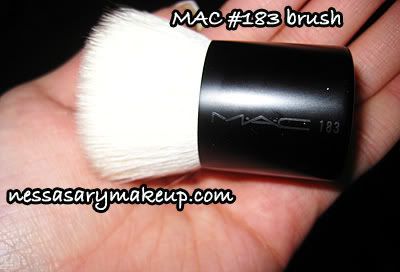 What I bought with my Sephora giftcard...

Stila Convertible Cheek & Lipcolor in Fuchsia & Illium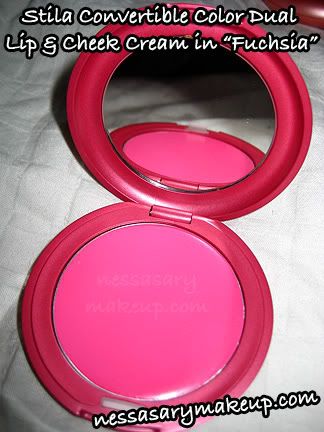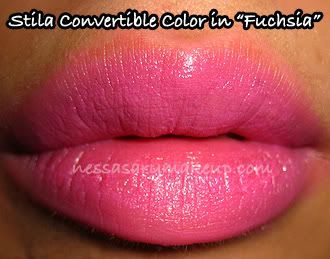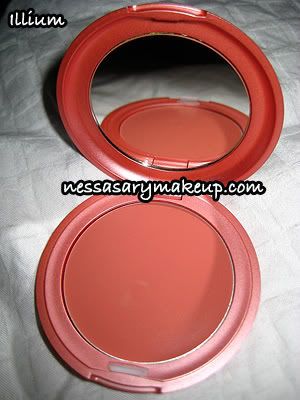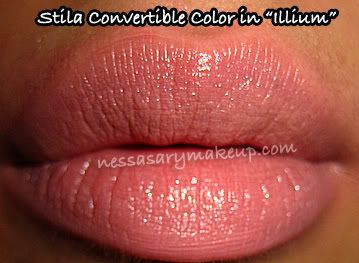 Urban Decay gel makeup remover & their Buddha Body Brush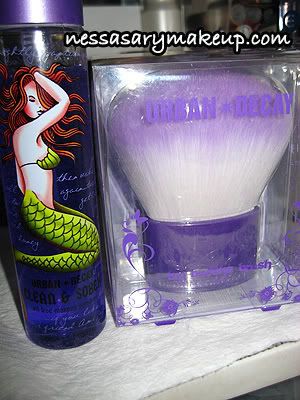 My MAC case...looking tired and jetlagged...and gross! The two little boxes on top swivel out to the sides.