I was born in 1982, and naturally I have always loved the 80's. Listening to the Bangles with my mom, using her hairbrush as a microphone and pretending her bed was the stage. I remember jelly sandals, stirrup pants, leggings under skirts, and of course, bright colored makeup and big hair. And who can forget the coming of "New Kids on the Block"??!




So for the 80's look, I just did really bright makeup and bold pink lips since that was "in" during the 80's, I did a slight teased poof with my bangs.

It was just for FUN, and I would never wear this out, LOL.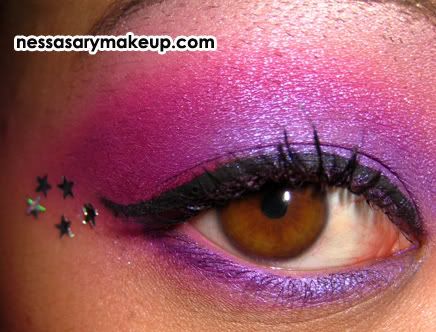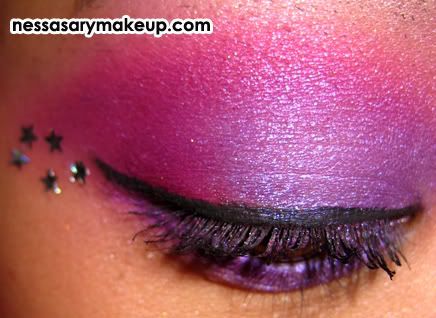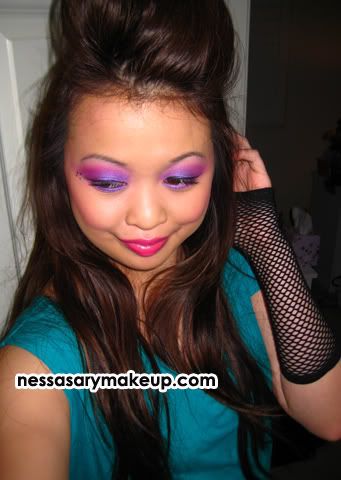 Right eye with black eyeliner on waterline, left eye without for comparison...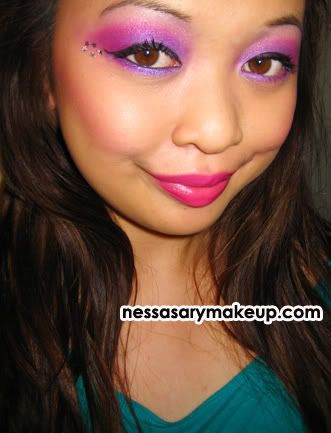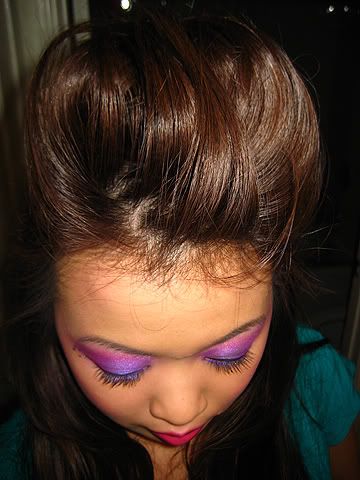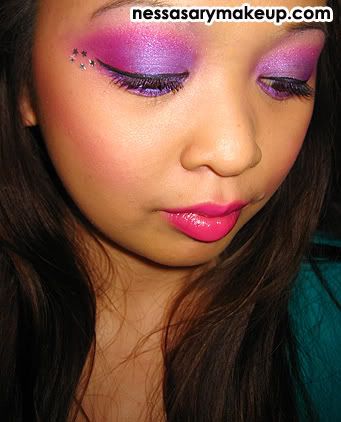 What I used:
Face:
- Monistat Chafing Gel as primer
- MAC StudioFinish Concealer in NC30
- Silk Naturals Foundation

Cheeks:
- MAC "Dollymix" Blush

Eyes:
- MAC "Violet" Pigment applied wet on lower half of the lid and lower lashline
- MAC "Bright Fuchsia" Pigment (PRO PIGMENT) applied wet and dry on outer-V and contour
- Makeup Forever (MUFE) eyeshadow #26 applied on outer half the lid and contour, as well as lower lashline
- MAC "Your Ladyship" Pigment as highlight
- Revlon Colorstay Liquid Eyeliner in Black
- L'Oreal Telescopic Mascara
- Glitter stars I had lying around....

Lips:
- MAC Mattene Lipstick in "Immodest"
- Lancome Lipgloss in "Seashell"

Check out other 80's FOTD's:

Lakahna
Yummy411
Nilla Cookie
Divine Blackness
Seymone
Habitual Beauty
Mrs. Lynne
Slvrlips
Christiana
Muse
MissJaclynRose
readmore »»