I am sick. Bleh. The BF is always hot and I am always cold, so he wants the fan full blast AND the windows open, while I want a thick blanket with the windows closed. So I woke up yesterday with a sore throat and my sinuses and eyes were so dry, and last night I couldn't sleep because I was coughing every 10 minutes. But now I am just sucking on Ginger Ale flavored cough drops by Halls, yummy!

So last night the BF and I went to the Lakers vs. Grizzlies game at the Staples Center, my boss got us boxed seats up in the stadium with an open bar and food, we had a lot of fun just hanging out with everyone. It was actually my first time at a basketball game EVER.

Here is my FOTD using Laker colors, and two purple and yellow heart stickers (I love stickers!)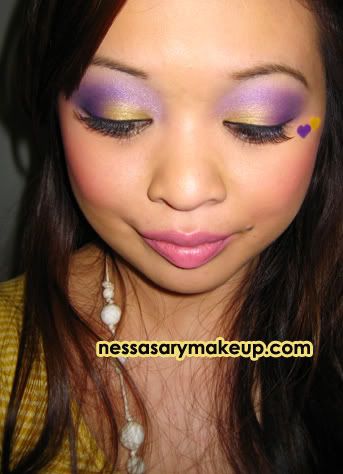 What I used:
Face:
- Monistat Chafing Gel as primer
- MAC StudioFinish Concealer NC30
- Meow Cosmetics Priming Powder
- Silk Naturals Mineral Foundation

Cheeks:
- MAC Fafi Blush in ""Fashion Frenzy"
- Milani Blush in "Luminous" on apples

Eyes:
- MAC PP in "Soft Ochre" all over lids
- Pure Luxe Mineral e/s in "Sunny Day" (applied wet using a sponge tip applicator on inner part of the lid)
- MAC "Golden Lemon" Pigment over "Sunny Day"
- Pure Luxe Minerals e/s in "Grape" applied wet first, then dry OVER it, on the outer-V and contour.
- MAC "Your Ladyship" Pigment as highlight
- Nixie Liquid Eyeliner
- Ardell False Eyelashes in "Babies"
- Ardell Magic Lash Mascara

Lips:
- MAC l/s in "Scanty"
- NYX Lipgloss in "Beige"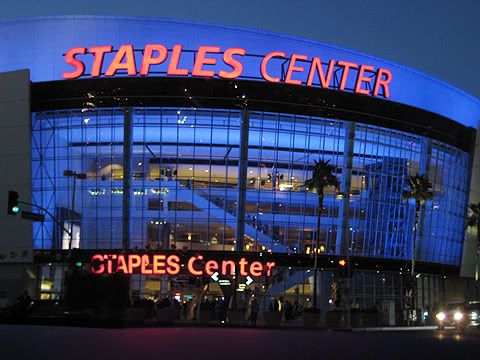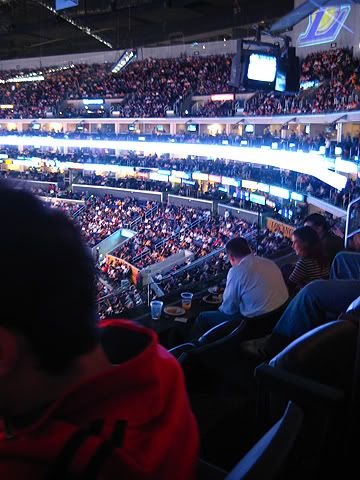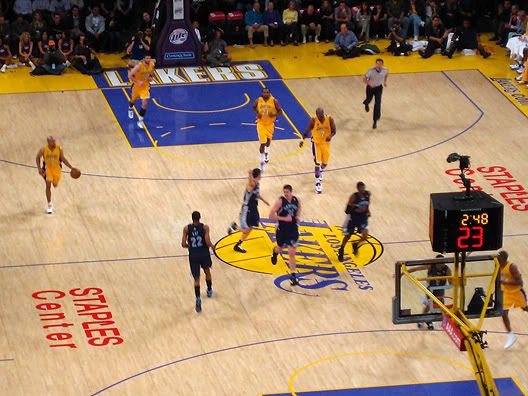 Of course the LAKER GIRLS!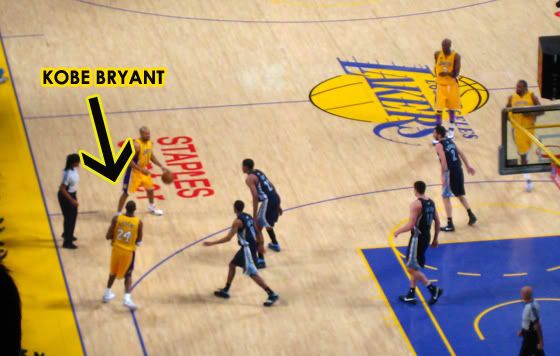 They had guards guarding the court to prevent anyone from just walking on it...



What's a game WITHOUT FOOD!??? I had some cotton candy, nachos, and a caramel apple!