I'd like to start off with something that's very dear to me, reader Christal informed me that the owner of Pure Luxe has a special mineral color, "Tinker Pink" designed to help her friend who was diagnosed with breast cancer and has had a breast removed because of this deadly disease. By purchasing one for $6, you are helping her friend get the treatment she needs, as all proceeds of this purchase will go to her.

This is very important to me as breast and ovarian cancer run in my family, I lost my great grandmother to cancer and sadly when I was a baby, so I never got to know this wonderful woman, my grandmother also had a breast removed, and my mother had a malignant cyst removed back in the early 90's. Of course it's inevitable that I am the next of kin, so I have been doing everything in my power to keep myself healthy and hopefully prevent this deadly disease that has robbed some of us of our loved ones. So PLEASE purchase this color if you can, for $6 you are helping save a life, and you get a lovely mineral eyeshadow as well to remind you of the power and strength us women have.

Here is the link: Buy "Tinker Pink"!

I know I am buying mine!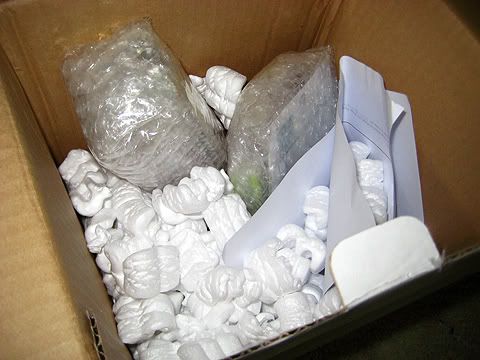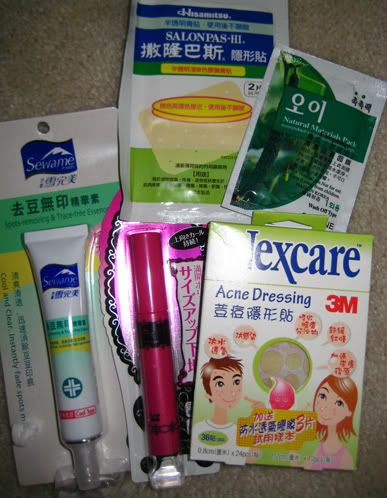 I completely forgot that I ordered from Sasa.com like about a month ago, then I get a note from USPS saying I had a parcel waiting to be picked up, so I picked it up this morning and the box said "Hong Kong" and I was like "What did I order from Hong Kong!???", then I remembered; it was my Shiseido Eyelash Curler, I know Lani had requested I do a review on this one after the review I did on the Shu Uemura Eyelash Curler, so I will do one soon! I also got the Tiffa Mascara Base which reminds me of the imju Fiberwig mascara because it actually has tiny fibers, I haven't tested it out yet so we will see, I also got a Cleansing Oil that has Rose & Chamomile, smells so yummy! Then this spot remover that supposedly removes scars and dark spots completely, and Nexcare Acne Dots which are used when a pimple appears, you just place the sticker directly to the affected area and the sticker turns white when it's ready to be replaced (after it absorbs all the sebum). I am excited to try all these items out!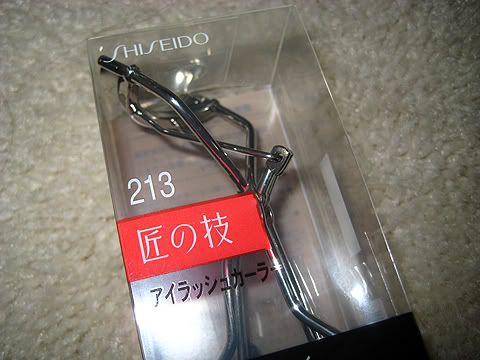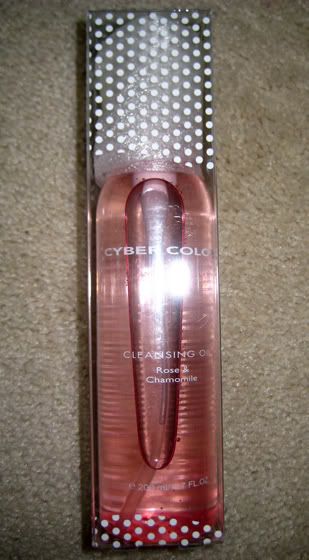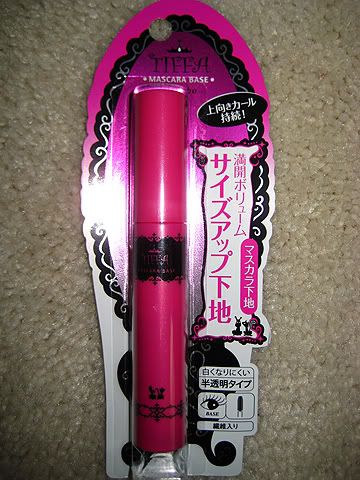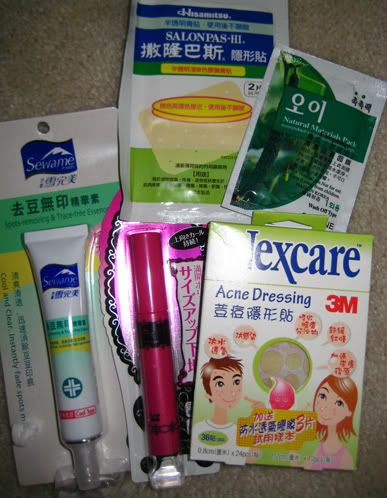 I also received my Premiere Puss Primer Powder from Meow Cosmetics the other day, it's a priming powder you apply BEFORE your foundation to control oil throughout the day, I read reviews on it before purchasing it and they were all pretty good, so I went ahead and bought the full-size for $12.95, the ingredients are: Kaolin Clay, Silk Powder, Boron Nitride, none of which my skin reacts to.

I tried it out, and I really noticed a difference! My skin looked a lot smoother for one thing with my mineral foundation, I guess because my mineral foundation wasn't absorbing any oil, making it look blotchy and runny at the end of the day. I will do a formal review soon!