So why #2? Because there's a #1! CLICK HERE for Mermaid Look #1...

So here is a look I did on Saturday, I actually liked it and I personally think this is one of the best looks i've done...my best friend loved it too when we had lunch on Saturday because she said it's not too crazy and definitely wearable.

I came up with this look because I really wanted to use "Sour Apple" as it has been sitting in my sample drawer for quite some time, and as soon as I started I just knew what colors I wanted to use.

*ALL COLORS APPLIED WET (Except for UD "Ransom")
I used Pure Luxe e/s in "Sour Apple", UD "Ransom" on Outer-V, and MAC "Violet" Pigment on contour.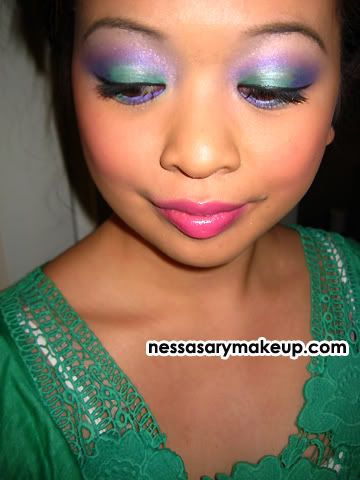 I look fat and weird...lol.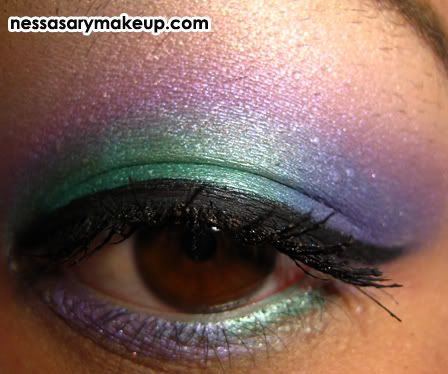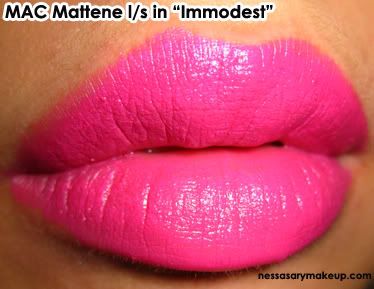 What I used:
Face:
- Pure Luxe Eraser (as primer)
- MAC StudioFinish Concealer NC 30
- Silk Naturals Foundation

Cheeks:
- MAC Fafi Blush "Fashion Frenzy"
- MAC MSF in "Global Glow" as highlight

Eyes:
- MAC PP in "Soft Ochre" all over the lid up to brow bone
- Pure Luxe e/s in "Sour Apple" applied WET on lower half of the lid just above the crease and lower lashline
- MAC "Violet" Pigment applied slightly wet on contour and lower lashline
- Urban Decay e/s in "Ransom" on Outer-V only
- MAC "Vanilla" Pigment as highlight
- MAC Fluidline in "Nightfish"
- L'Oreal Telescopic Mascara

Lips:
- MAC Mattene l/s in "Immodest"
- MAC "Negligee" Lipglass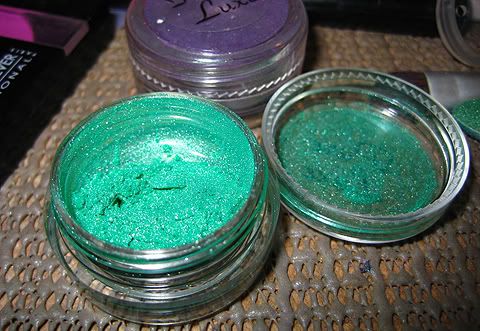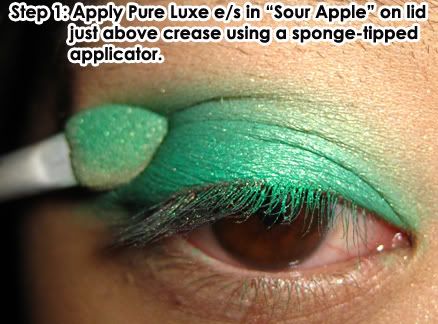 Should look like this: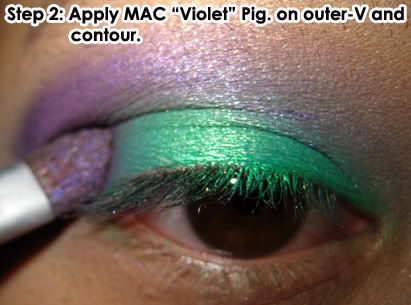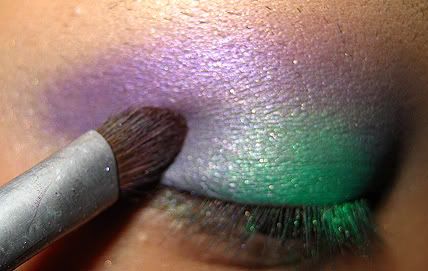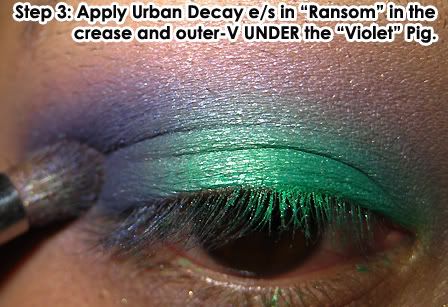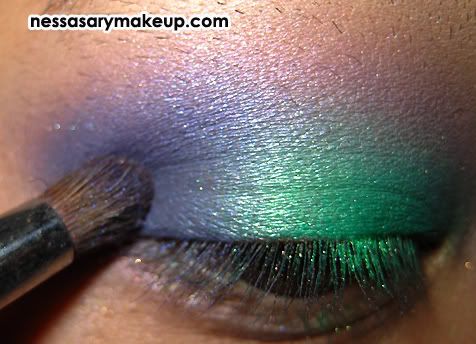 ***Don't worry if eyeshadow gets in your eyelashes, a few coats of mascara on the top and bottom of your lashes should fix this.

Should look like this by now...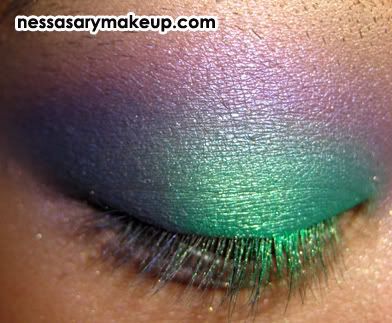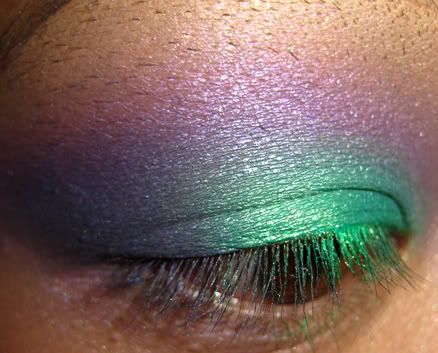 Apply highlight of your choice and BLEND that sucker to soften harsh lines, mesh the colors, whichever you want...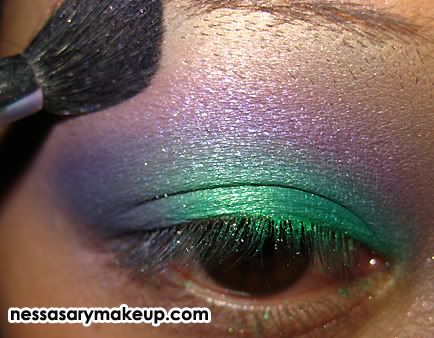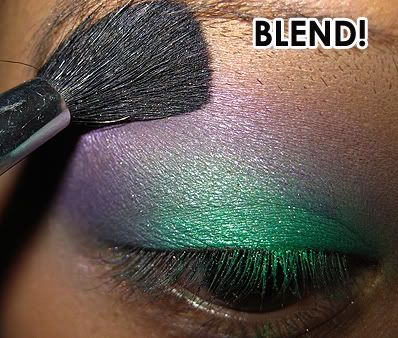 You can use black eyeliner for the lower lashline, I personally hate lining the lower lashline with black eyeliner because it's too dark for my light skin and it gets in my eyes, so I usually opt for a slate/charcoal grey...