Anyone remember that song from Kindergarten??? :)

Sorry I didn't post yesterday, I had lunch with my girlfriend, and then we went to IKEA to look at some storage solutions now that the BF is now a roommate! I got a shirt from Steve & Barry's that says, "I heart Makeup" (I think it's the exact same shirt as Sis Ren's shirt), it was just too cute, TRUE, and above all..$9!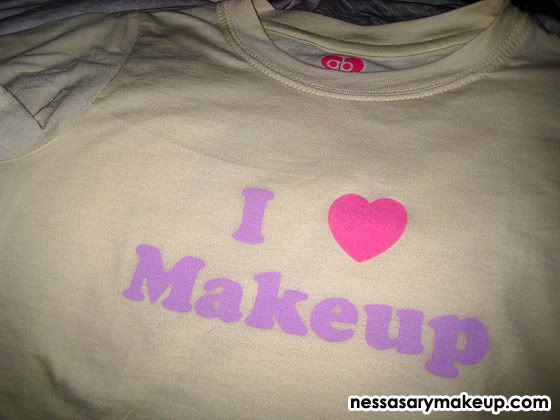 *Also some of you asked me on my last post whether UD (Urban Decay) Eyeshadows are that pigmented, and YES they are! They are super pigmented and easy to put on since they are powdery soft, I actually like them more than MAC eyeshadows because I don't have to use as many swipes to get the color I want.

In case you are wondering, it's from the Urban Decay Palette I bought last year (Click this link for the original post and swatches).

So now that the BF is a permanent fixture, I had to make way for HIS stuff, and that meant me having to organize all my junk. The way I clean and organize is tearing the place down and then clean and organize it, bad habit rather than doing it one section at a time, but nonetheless it works for me!

So here is my once clean room: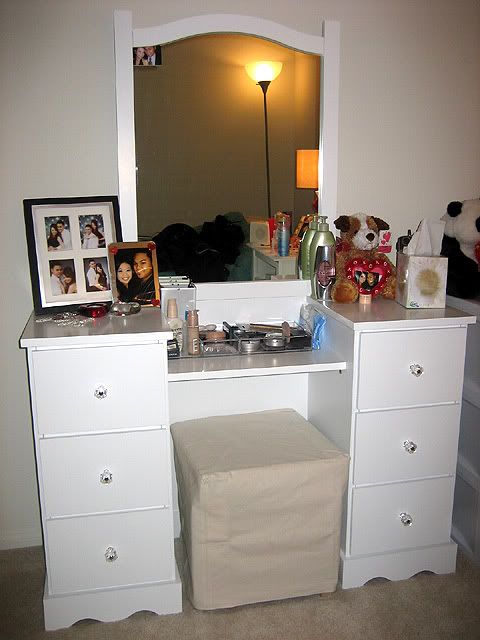 And this is how it looked last night...like a tornado hit me!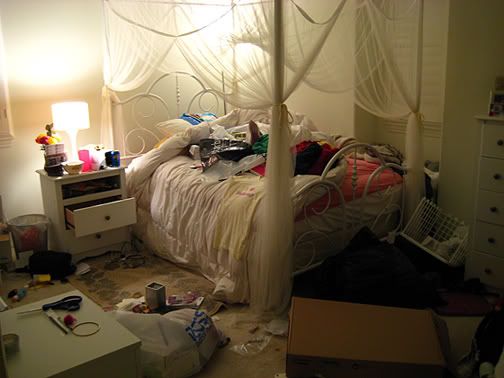 So we went to IKEA, and I bought some drawers with nice clear frosted window paneling to store all my accessories, I had to assemble it which was fun (I actually like assembling things, it's like a neat puzzle! LOL)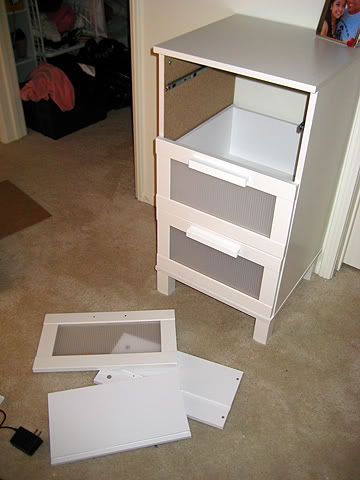 I love the drawers:



Assembled and Complete!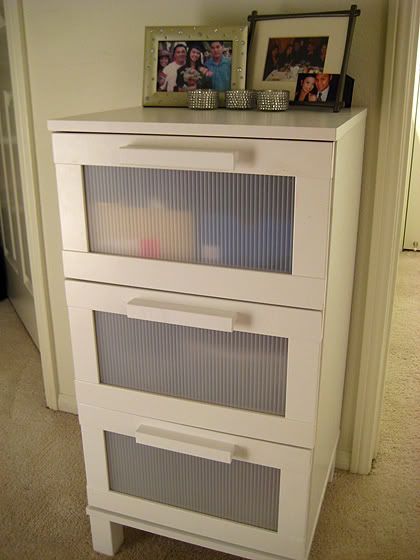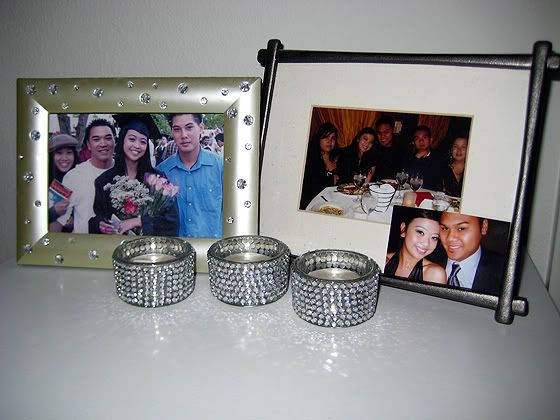 I also bought a clear vase to put my brushes in: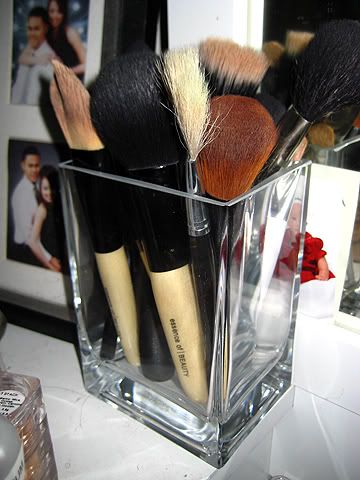 Stored all my junk like my bracelets and necklaces...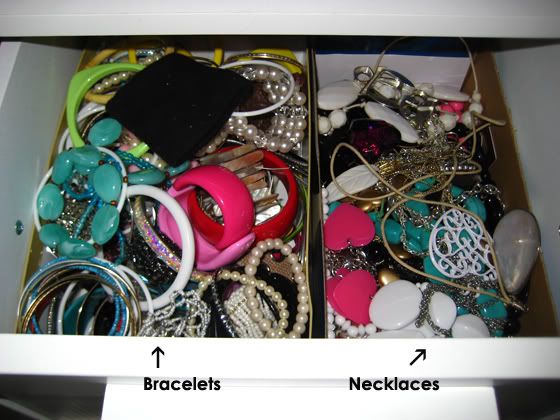 Makeup Palettes...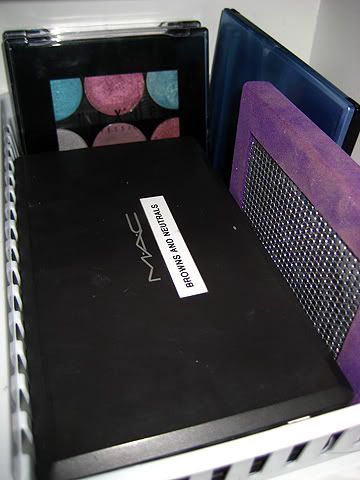 Pigments, Single Eyeshadows...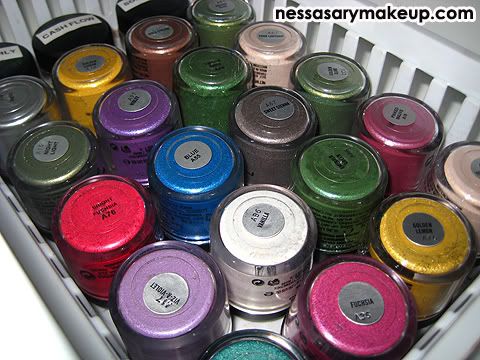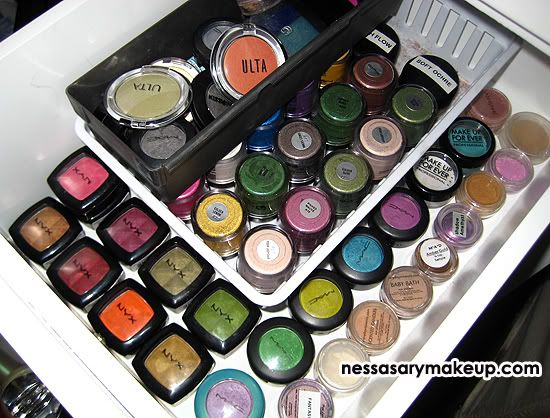 Lippies & Lipglosses: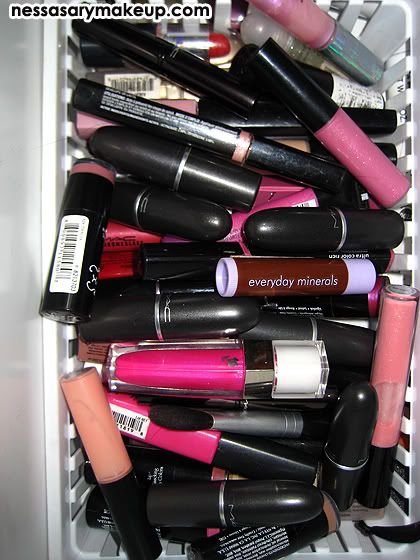 Blushes:



Bought those hanging organizers for the closet: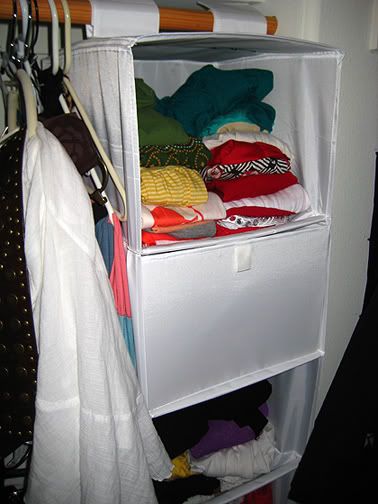 Didn't organize the purses yet...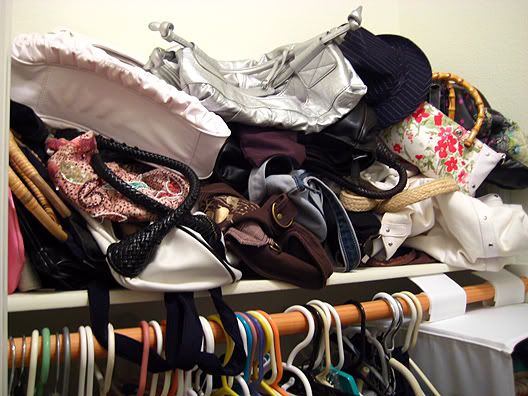 I was tired! I didn't sleep till 4am! All I know is that the BF better have a newfound love for me....LOL.