Here's a little video of the take-off, I don't know why but take-off in planes is amazing and is honestly my favorite part of trips! I always sit by the window just to get an awesome view!



I am going to be catching up on emails! So I apologize in advance for any delayed responses! Some of you were asking where I got my green dress from my previous post and what makeup I used, I got the dress from Old Navy and the makeup I used MAC's "Emerald Green" Pigment. I wanted to use my Milani "Shamrock" eyeshadow, but I couldn't find it only to realize at the airport it was in my purse the whole time!

The new site is unfortunately taking a backseat at the moment since I've been so busy trying to finalize other things, so I am hoping it will be done soon...I feel like I never really "settled" since I got back from NY, there's always something to do.

I went to Wal-Mart and picked me up a battery-operated nail filer (similar to the ones they use at the salon), it was only $8 and it comes with different heads you can interchange to file, buff, shine, shape, etc. It's awesome, a lot faster than filing and I love how it really sands my nail down so there are no ridges creating a nice smooth surface to apply my nailpolish.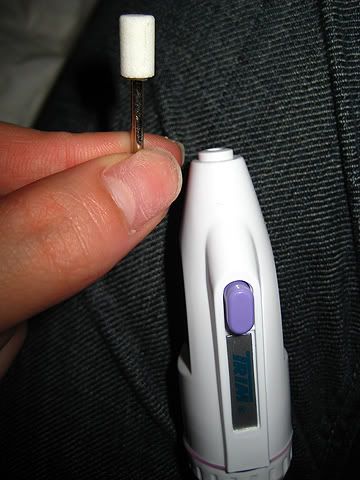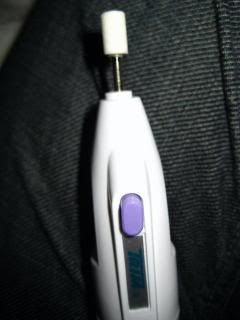 Also, Simply Basic's Nail Polish Remover is SOOOOOO much better than the Cutex Twister Nail Polish Remover, why? Because the Cutex Twister has a sponge UNDER the plastic part that encases it eventually causing discomfort and not thoroughly removing your nail polish and perhaps causing damage to your nail. With the Simply Basics one (available at Wal-Mart), it's PURE SPONGE, soaked in acetone so there is no discomfort whatsoever and removes nail polish in a cinch! (Sorry for the "shadowy" pics)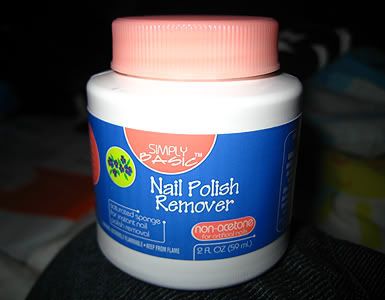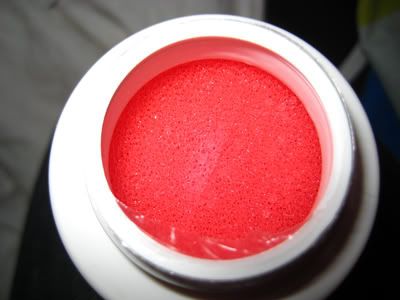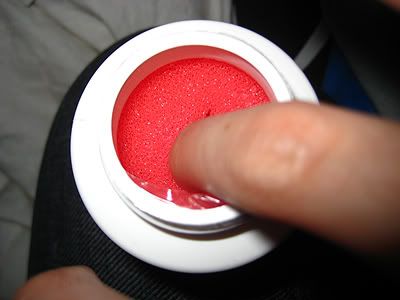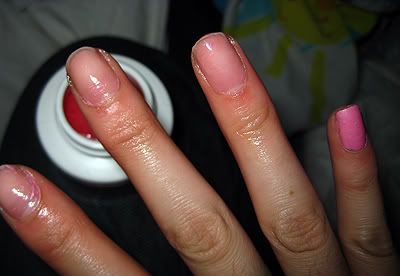 And Jon's niece Alyssa Jolie! She is just too cute!