So I received my order from Cherry Culture, I got mostly more of the NYX Round Lipsticks, I ended up returning two of them because just by looking at it the color was off from the swatches on their site and was a tad bit too dark for me.

So here are some swatches and comparisons, I wanted to compare Rea, Circe, and Fleshpot and Myth from MAC because they all looked similar or at least in the same color family, but I was surprised how dark Rea is compared to the other ones! Also "Peach" is NOT that dark, it's actually more of a dirty rose, like a pink mauve color, totally wearable, for some reason it looks deep red here, but it's a pink!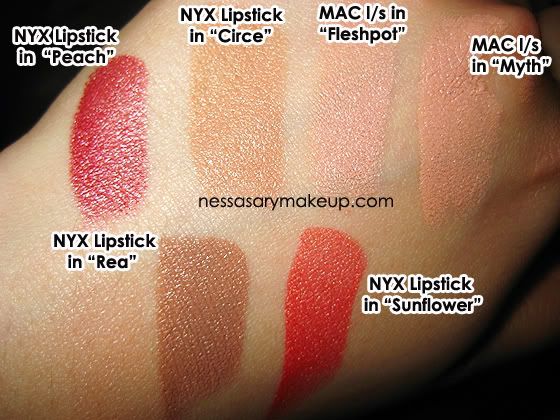 I like "Sunflower" even though the swatch does NOT match on the website, it's an orangey/coral color that goes perfect with my orange shirts. It's nice and soft, not bright like MAC's "Vegas Volt" lipstick which was BRIGHT ORANGE.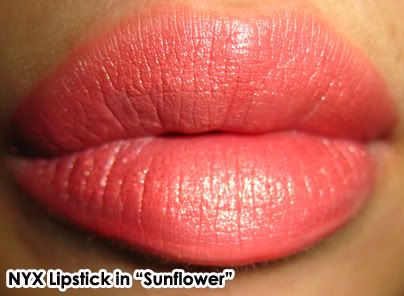 I know some of you probably don't like "Fleshpot" from the recent Heatherette Collection because it makes some look "washed out", but I love it, especially paired with smokey eyes. Arashi asked whether it would work as a lip base in comparison to MAC's "Lip Erase" and I honestly do think it works well in place of the lip erase; to neutralize the color, although I do find MAC lipsticks to be a bit drying on me, I usually just put a layer of chapstick before I apply their lipsticks and top it off with some gloss. So if you wish to use it as a base (as I know some people don't want to stick their fingers in a pot like you would if you had MAC's "Lip Erase") then this can be a great alternative, or at least any neutral lippie like Myth will do too.

I am also selling a BRAND NEW MAC eyeshadow in "Steamy", most of you MAC Addicts have this color already I am sure, but just in case you don't, I am selling it in case you are interested. I have a similar color so I obviously have no use for it...$15 INCLUDING SHIPPING, email me if you are interested.




I went to good ol Sally's (Sally's Beauty Supply Store), and picked me up a teasing comb. I have so much hair I figure I can put it to some good use and tease the crap out of the sucker to at least look somewhat nice. It has 3 rows of teeth perfect to do the job and get some volume, I will test it out hopefully tomorrow morning...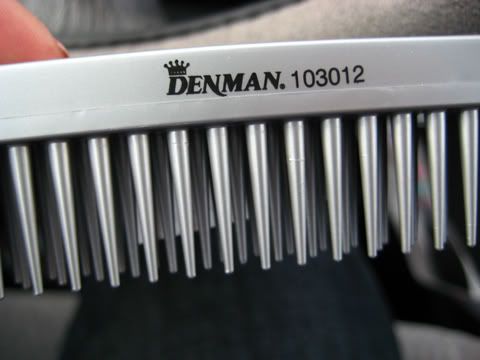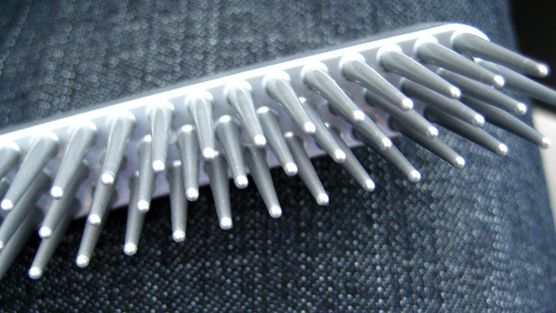 I went to WetSeal and fell in love with these white wedges!