So my flight takes off in a couple hours and I thought id leave y'all with a post since I'll be stuck on the plane for 5 hours and oddly enough when I get off it, it will be 10pm Eastern time!

I will try and answer all your questions/emails as soon as I get there!

Here is my recent TINY haul from Walgreens as I needed to get some things to take on my trip: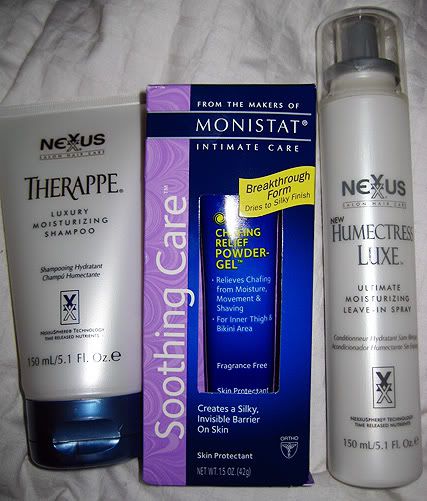 I got the Monistat Chafing-Relief Gel, someone asked if it was different from what I mentioned before in which I said "anti-chafing" gel but it's the same thing...anti of course meaning "against" so it's a preventative gel for chafing, hence chafing relief. Sorry for the confusion. :)

I got the Humectress Leave-In Conditioner Spray, so far I love it and will do a formal review of course later.




The ingredient is dimethicone which is found in many primers (or other ingredients ending in 'cone'). The texture is the same as the Smashbox Photo Finish Primer, as well as the Camellia Rose Skin Soothing Primer in which I also did a review. I've used it for close to a week now and it works; it's definitely a nice cheaper alternative to expensive primers and of course, easy to find in any drugstore.

Some people may have a reaction to certain ingredients so use caution when purchasing products, I for one don't experience any problems with many ingredients, including talc, but of course you should limit the amounts of use with those ingredients.




I also nabbed a couple NYX Lipglosses, "Tea Rose" and "Cady Shop" which I think they meant to say "Candy Shop" but the label says "Cady"....(swatches coming soon)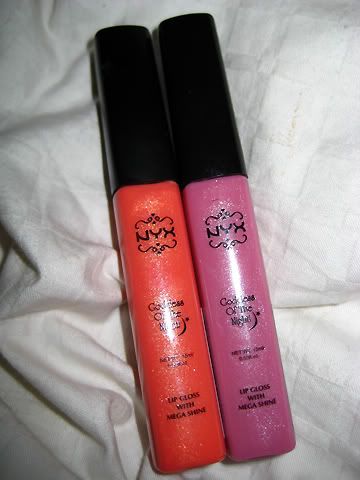 I am going to miss my bed...my room...YOU GALS, and of course the BF. :(

I will try and update as soon and as often as I can, of course pics of my adventure!