***EDIT*** You can check out her Yahoo Forum here: Franchesca's Minerals, her site will be up hopefully in a few months, im excited!

I did a look using some of the mineral eyeshadows Franchesca sent me: Black Raspberry, Golden Beige, and Cool Grape. Thanks to Christiana for recommending her! She does not currently have a site right now but will soon! :)

I've been playing with a lot of makeup lately (well more than usual) because the BF hogs the TV so what else am I going to do!?? :)

I would have chosen a softer light pinkish lip, but I wanted to match my burgundy shirt!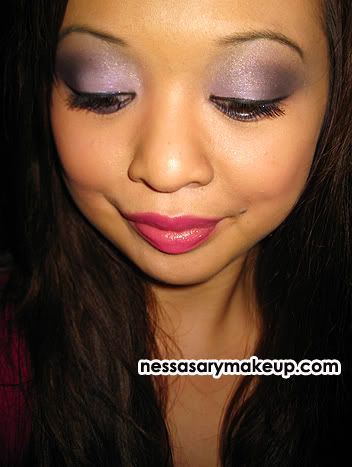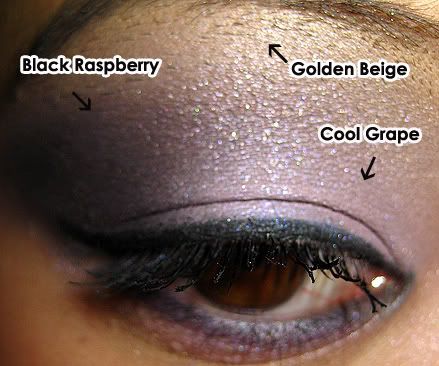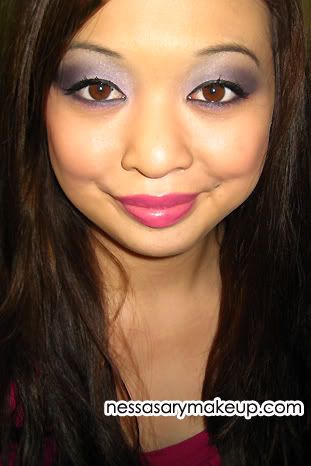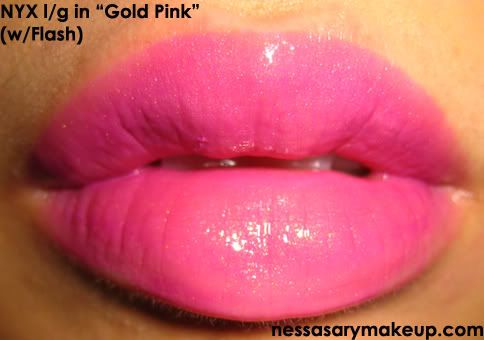 What I used:
Face:
- Camellia Rose Skin Soothing Primer
- MAC StudioFinish Concealer NC30
- Silk Naturals Mineral Foundation (Buttery Gold)

Cheeks:
- Valerie Beauty "Coquette Blush"
- EDM "Waffle Cone"

Eyes:
- MAC "Painterly" PP all over lid
- Franchesca's "Golden Beige" all over the lid, more of it around highlight area
- Franchesca's "Cool Grape" on lower half of the lid above crease
- Franchesca's "Black Raspberry" on outer-V and contour (blend!)
- Nixie Eyeliner in Black
- L'Oreal Telescopic Mascara

Lips:
- A touch of NYX's "Pandora" lipstick dabbed on lips
- Layered with NYX "Gold Pink" Lipgloss over it