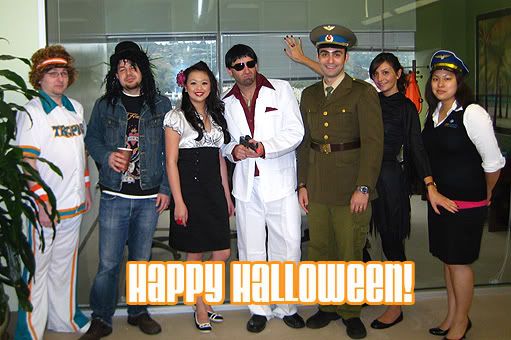 I am one of those procrastinators who tried to find a Halloween costume at the last minute, I went to like 3 different Halloween stores and it was like a zoo, so I said forget it and left. For one thing, Halloween has never been my thing, I never was into the parties or dressing up, I was always the one giving out the candy. So I didn't want to spend money on something I was only going to wear for one day, so I ended up putting something together at home. I did my pinup look only because it was easy to do rather than anything else, and at least it's wearable when I get off from work.

I wore a dress which looked like a ruffle top and a high waisted skirt, 2 separate pieces, but it was one whole dress, I got it awhile ago I think from Charlotte Russe. We have a contest at work (winner gets $100 AMEX card) but I already know it's going to one of the guy's because theirs was actually pretty good!

My co-worker Simon was a communist General from back in the day, so his costume complimented mine and we actually looked like husband and wife in that era, LOL. My other co-worker Tony was scarface and Kyle was Jackie Moon from Semi-Pro.

Hope you are all having an awesome Halloween! I already ate like how many pieces of candy, I am already jumping off the walls!

Being silly!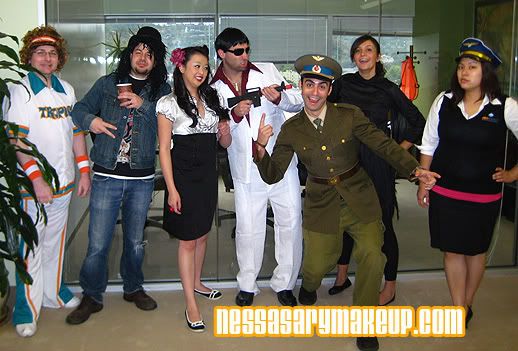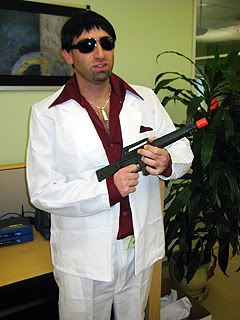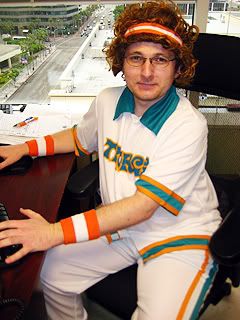 I am waiting for him when he comes back from war, LOL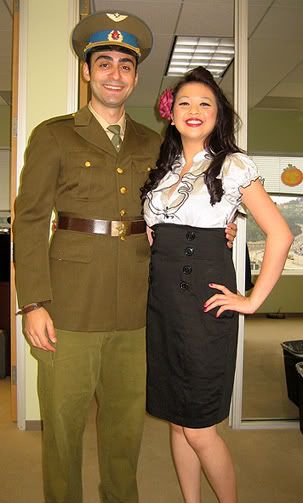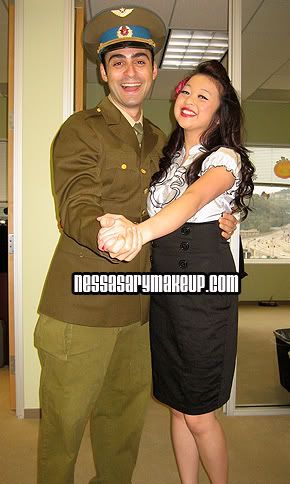 My inspiration: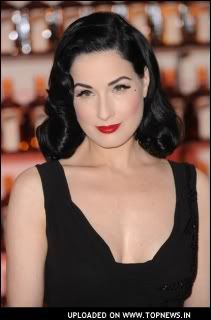 Eating a jolly rancher!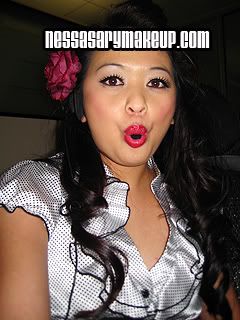 readmore »»