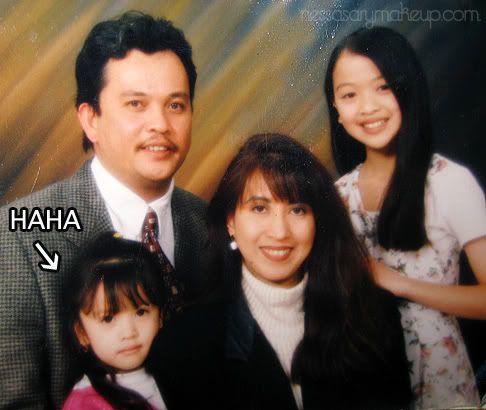 ***For those of you who asked where my sis got her homecoming dress, I called her to ask and the convo went like this:

Me: Hey Rory, I have a few readers that want to know where you got your dress from...
Sister: I got it from JCPenney
Me: Ok, thanks I will let 'em know
Sister: NO! Don't tell them!
Me: Why?
Sister: Because then everyone is gonna have the same dress as me...
Me: You are retarded
Sister: I know (then we both start laughing)

So she got it from JCPenney y'all!

Jessica asked me to post a pic of the rest of the clan. I found this tattered photo in one of my old wallets. Waaaaayyyy back in the day! This was our first real family portrait--pre-Megan days (before the youngest one was born) when it was just me and my bratty sister Lauren Ashley. Look how cute and TINY she WAS haha jk, she turned into a beauty, but she is STILL a brat. LOL. This family pic was taken I think when I was around 12 and Lauren was about 2 or 3- can't believe she was this tiny little toddler who used to follow me around and now she is turning 18! Geezus I feel old!

I laughed when I found this pic, my dad has so much hair! And my mom actually wore makeup! She doesn't wear any at all now, and dad is slowly losing his hair, LOL. My hair was natural, even though when I was a kid it was a medium brown, then turned jet black. I didn't wear any makeup and mom told me to put a little lipgloss for this pic so I wouldn't look dead and pale since I was white like Casper, and boy was I skinny! LOL.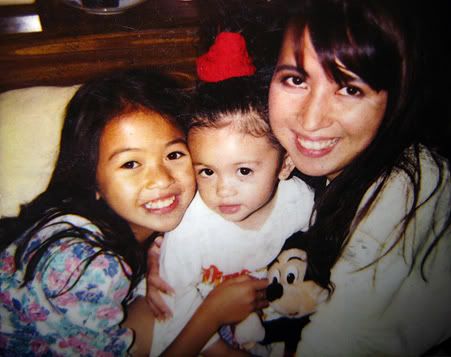 Me, Lauren (yes the same girl in that red homecoming dress!), and mi madre

I got tanned since I was a cheerleader in elementary school, I don't even look like I am her kid haha. For some reason I immediately thought I looked liked Mady from "Jon & Kate plus 8" here, LOL. My sister LOVED Mickey as you can tell.

(Picture deleted)
Lauren Ashley is the middle child-the black sheep (and she knows it!) She is definitely her own person and loves music, she always has her iPod (even in this pic she has them on!) and she is VERY smart. Has been in gifted schools/classes since she could walk and has continuously maintained good grades. She is also the quietest one out of me and the youngest, she doesn't look the part, but she is VERY shy.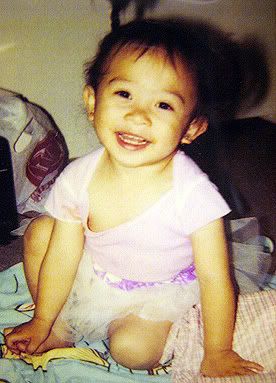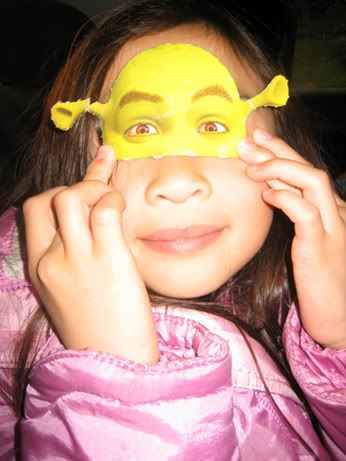 My other sister Megan Elsa, the baby of the family. She is also called my twin because she is exactly like me. We like the same things and hate the same things. When she is injured somewhere, I have the same injury on the same side- no joke. She is a bigger brat than my other sis, but she is very caring and energetic. She has such a big heart in such a tiny body. She can make you laugh till you can't breathe! She is just so hilarious and she is always happy. She is also very stylish and loves clothes, shoes, and accessories- just like me! She has a soft place in my heart, so unfortunately I contribute to her being a brat since I can never can say no to her!

The tres marias: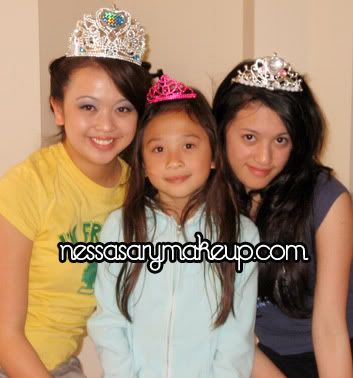 The Present: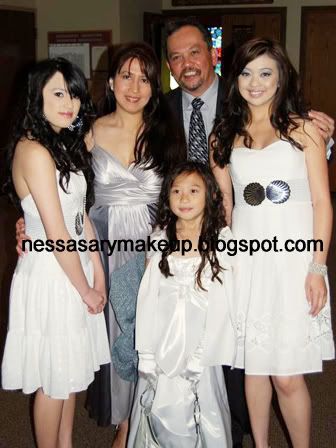 So yup that's my awesome family, and I love them dearly. We are all very close and we talk everyday even though I am now MILES away from them. My mommy and my sister read this blog and my whole family has been SO SUPPORTIVE in everything I do...my mom even has some of my old pics from my modeling portfolio hanging in her house and she's always calling me asking me about the products I write on my blog, LOL. I swear they keep me going...they truly helped me become a better person.