I'll be posting a few fotd's that are from the same day, I just re-vamped certain things to make each of them a bit different, but for now here is my version of the Matryoshka doll look since I have become so obsessed with them! The key to the look of these dolls are their lashes and tiny doll lips.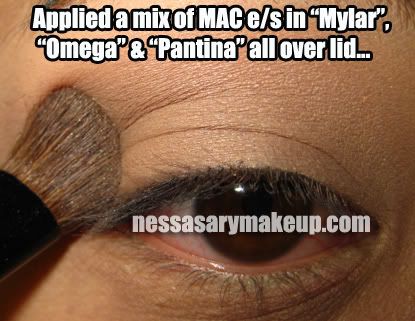 The reason I used the technakohl instead of the liquid eyeliner right off the bat to outline is because the technakohl serves as a buffer to prevent the liquid eyeliner to bleed or cross the outline, or to prevent smudges when you blink.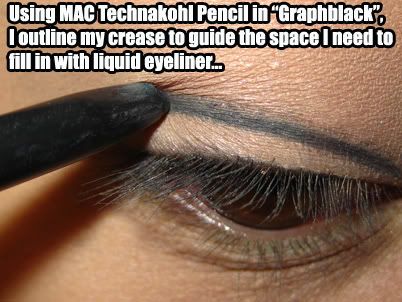 Fill in the space with liquid eyeliner (I used Revlon's Colorstay Liquid Eyeliner):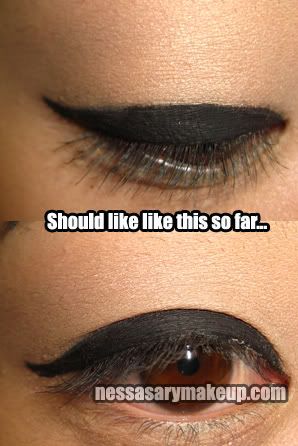 Apply mascara to your natural lashes, and then apply your falsies: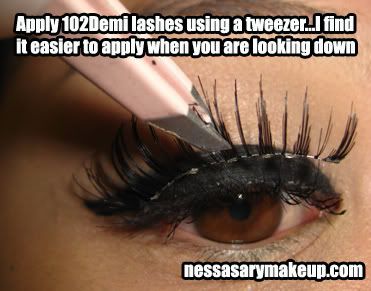 I then applied my foundation...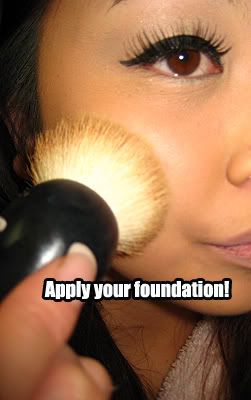 ...And blush...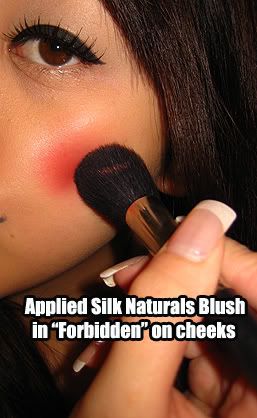 Then applied lower lashes:



I left a little space to apply eyeliner: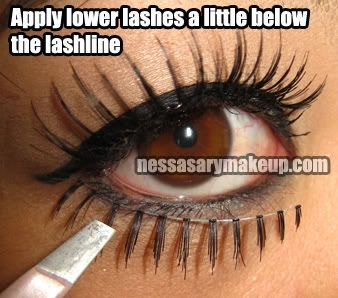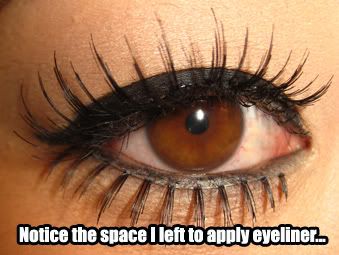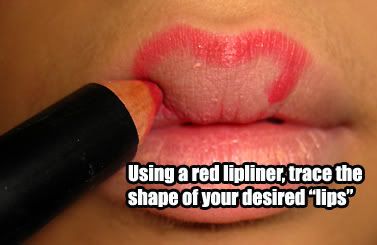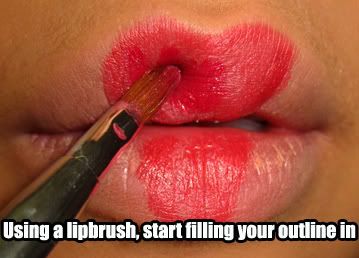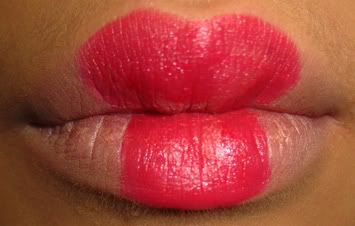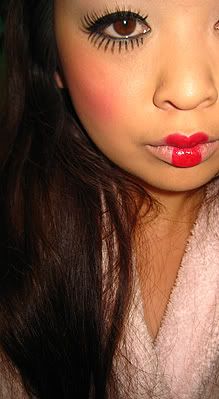 What I used:
[Face]
- Fyrinnae Mineral Foundation in "Sunstone"
- Lorac Concealer

[Cheeks]
- Silk Naturals Blush in "Forbidden"

[Eyes]
- MAC PP in "Painterly" all over the lid
- Mix of MAC e/s: Mylar, Omega, and Patina
- Revlon Colorstay Liquid Eyeliner
- Ardell #102 Demi lashes
- Sassi #33 Lower lashes
- MAC Technakohl Eyeliner in "Graphblack"

[Eyebrows]
- Anastasia Brow Whiz Pencil
- Anastasia Brow Filler in "Brunette"

[Lips]
- Sephora Red Lipliner
- NYX "Chaos" Lipstick
- MAC Lipstick in "Port Red"
- NYX lipgloss in "Plush Red"