I missed you gals! We were so busy this weekend so I didn't have time to hop on the 'net, so I know I have TONS of stuff to catch up on! I am scared to check my emails, haha.

Vegas was, and is always a lot of fun! My co-worker Maricel got married this past saturday; congrats to her and her new husband Patrick! It was such an adorable ceremony, and she looked so gorgeous! The chapel has GLASS FLOWERS, yup GLASS! I thought that was pretty cool, and their daughter was their flower girl and she was just TOO CUTE! The party favors was a deck of cards that said "Lucky in love" on one side and "Two of a kind" on the other.

I brought my digital SLR, so I was able to take a few photos to add to my portfolio. For those of you who are new to reading my blog, my first love has always been photography, so I actually like it more than makeup (I know shocker huh!) There's just a rush I get from photograhy- how the camera captures what you sometimes can't see with the naked eye; how it just freezes time! It's just fun!

The BF and I gambled a bit, and of course HE won again, he always wins that lucky bastard, LOL. First of all, he found a voucher on the floor for $15, which he used to play on a slot machine, and in turn, he won $230 off of that! Then he won another $200 playing blackjack. It was funny because we were walking around the roulette tables with some of our friends and the BF says "watch it's gonna be black 8", and so the dealer starts to spin the ball and it lands on black 8!!!! We were all just in disbelief that he called it, and at the same time we were yelling at him that he should have bet, but he said that if he bet he wouldn't have won (he has this thing where if he's truly feeling a table then he'll win, if not, he'll lose), so I know he had tons of fun, LOL.

I on the other hand, went to the CCO (Cosmetics Company Outlet) and of course picked up a few goodies for myself (with the money he won hahaha), he always gives me money when he wins, he says it goes back to "karma" and sharing the wealth- can't argue there if it gets me makeup, LOL. So I just got the Renewal Defense Charged Water, Lacquer in "Tongue in Chic", Lustre lipglass in "Bateaux", MAC l/s (LE) in "Propaganda" (the most gorgeous NUDE color I have ever seen! The swatch doesn't do it justice!), Alexander McQueen e/s in "Haunting" and "Pagan".

Then we ate at the Wynn buffet for the first time, OMG that was one good buffet! They had candied apples and my favorite- cupcakes! I was in HEAVEN!

Anyway, here are some pics!

The glass flowers...at least you know they'll never die, lol.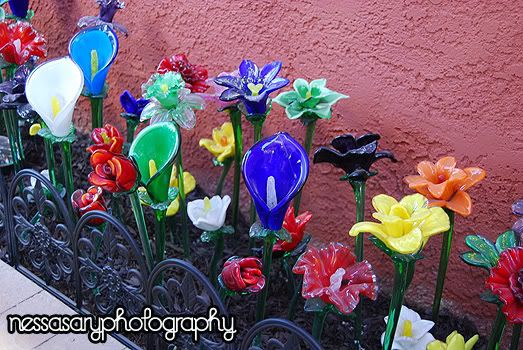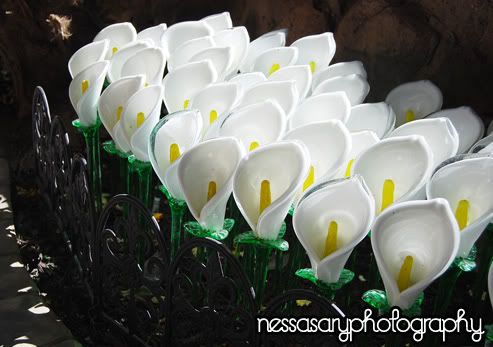 Me & the BF, I got my dress from a mom & pop shop called "Fashion Q" near my work: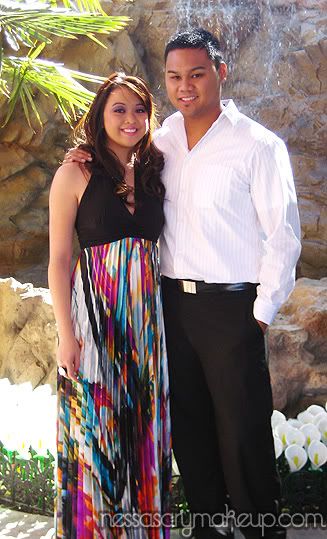 Me & my co-worker Diana: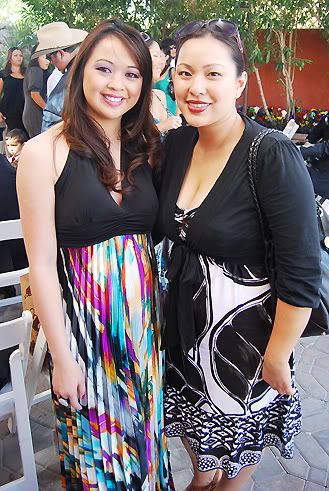 The beautiful bride: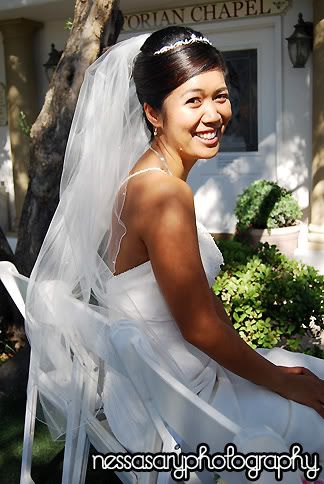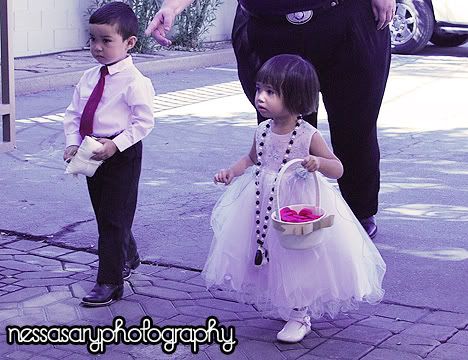 Bride and her dad: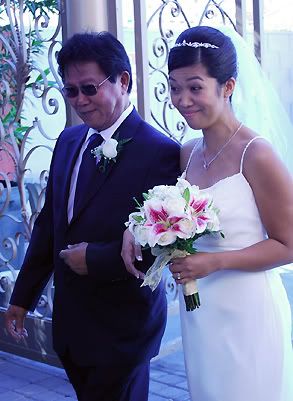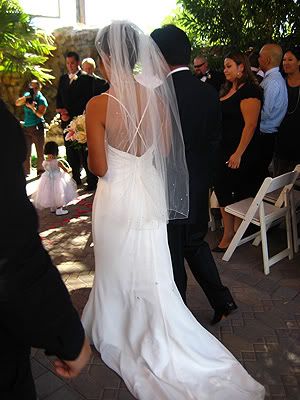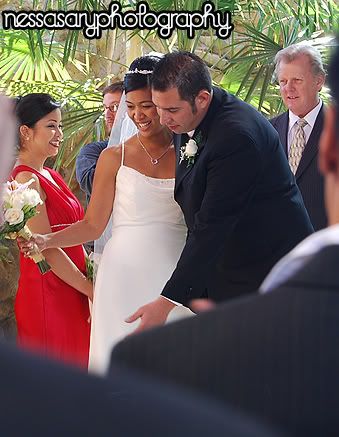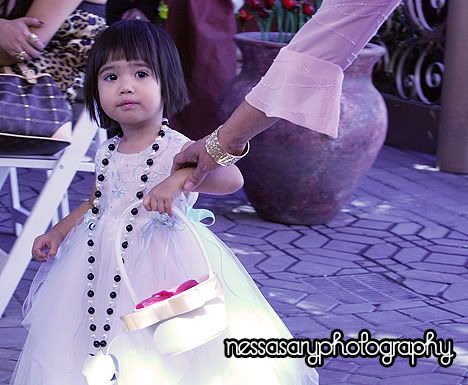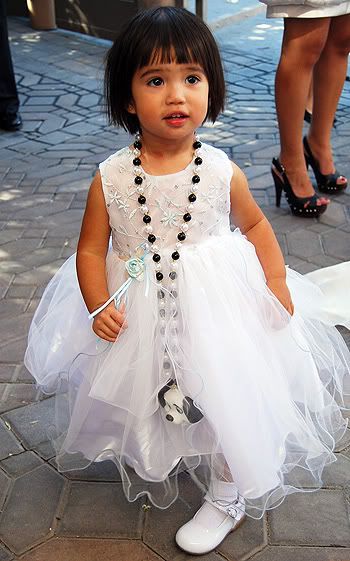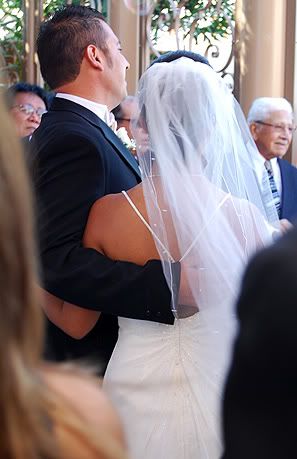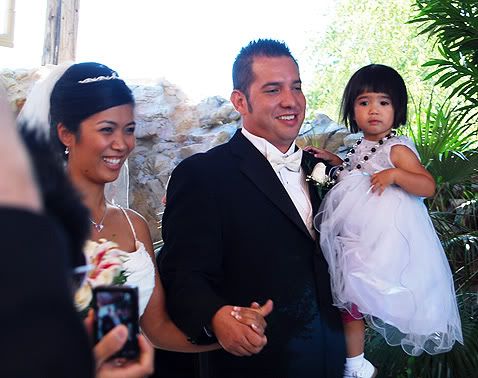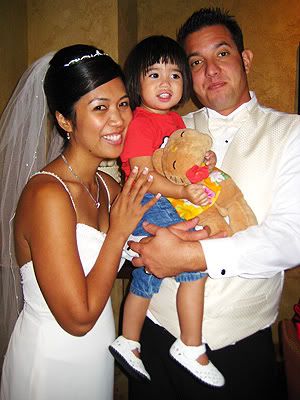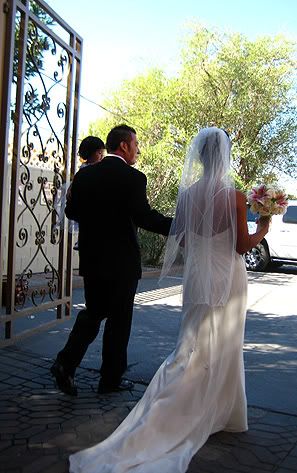 Look how cute the ring bearer was!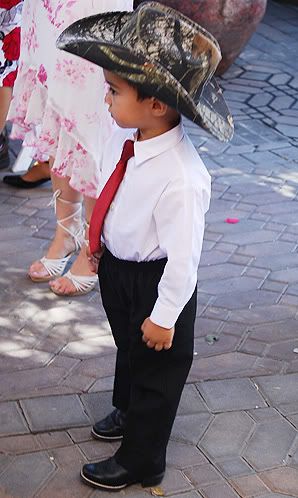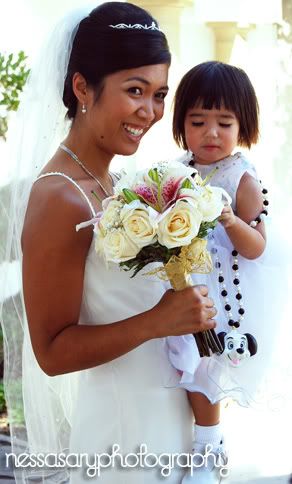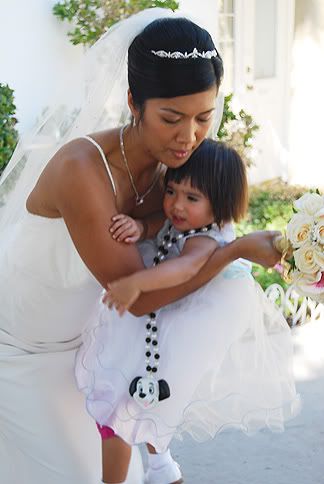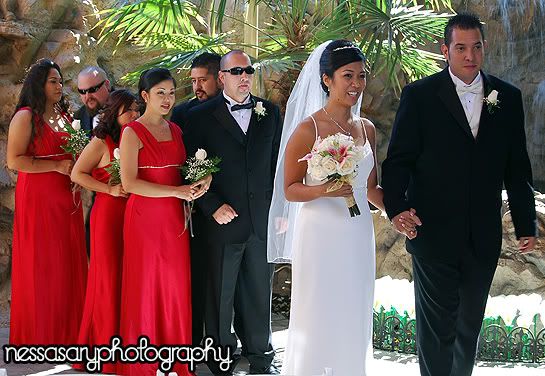 The BRIDE'S Family: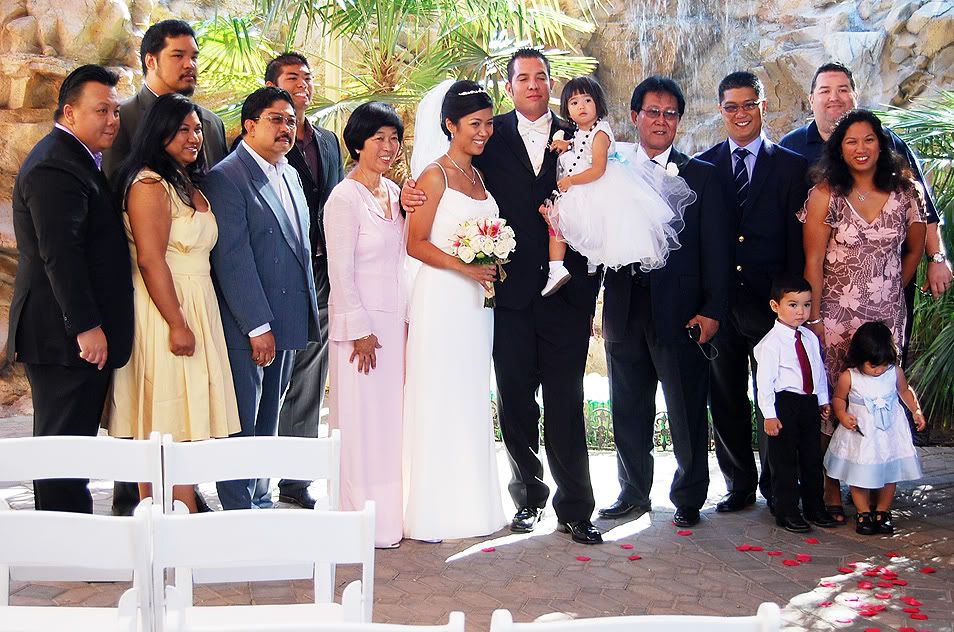 The GROOM'S Family: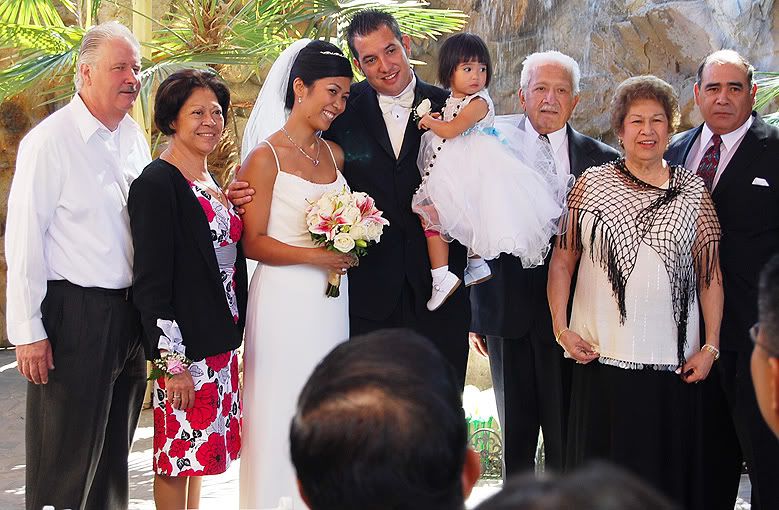 The WEDDING Party: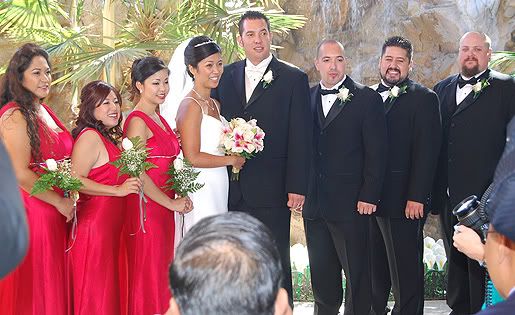 The reception at the Pampas Brazilian Grille in Planet Hollywood: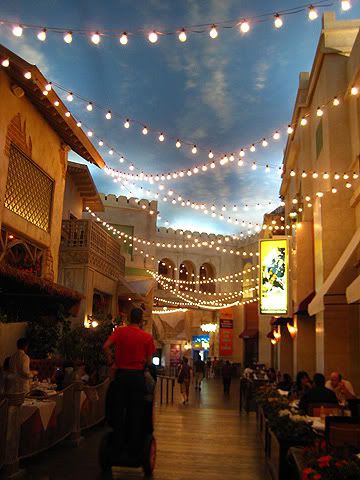 And of course the bride SMASHED the cake into the groom's face!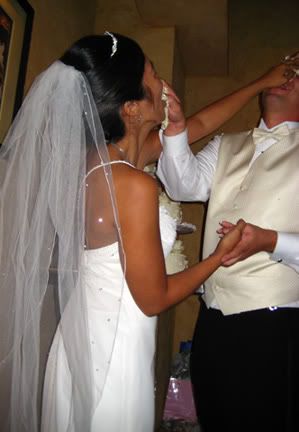 The co-workers!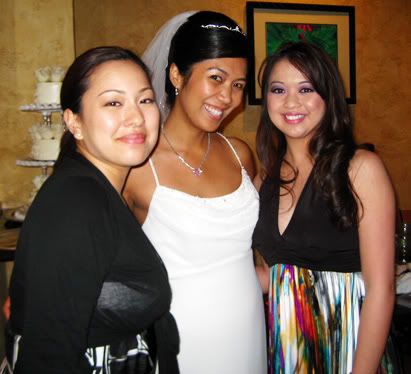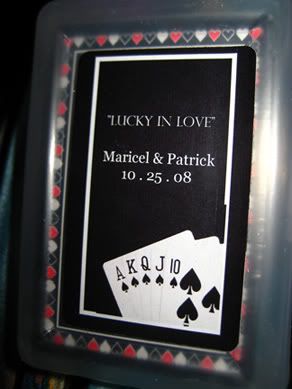 Me and Aubrey cakes! I swear she makes me want to have a kid, lol. She is just so sweet! (her mom disagrees, haha)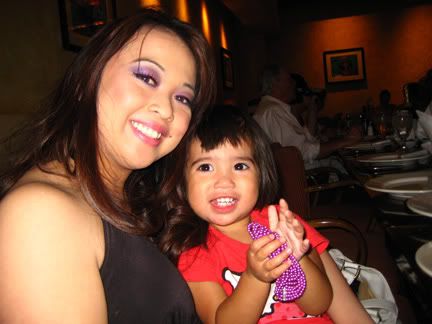 This rockstar loves Hello Kitty!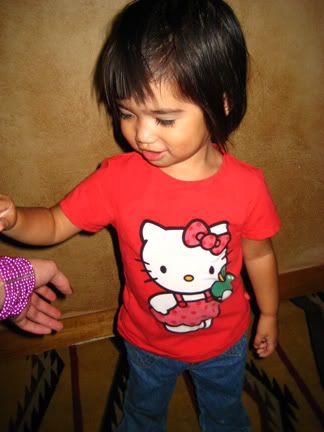 My CCO Haul: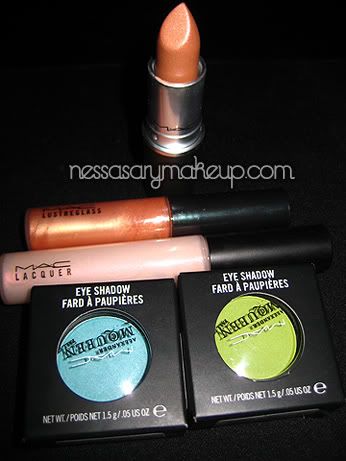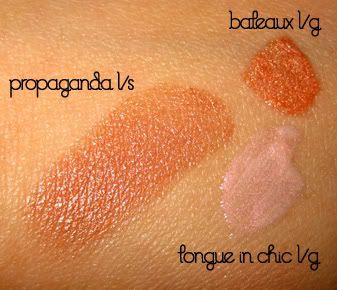 The cute little cupcake at the Wynn buffet: