Thanks for all your comments on my last post! It's always interesting to see people's roots, their background; what helps shape them. Introducing the most important people in my life- makes me more human! LOL. They come first above all, and as you get older, you realize how much you need them, and how much they need you. Absence makes the heart grow fonder. :)

Here are just a few reader questions:

Q: I love your white dress! Where did you get it from?
A: Thanks! It barely fits now because I gained weight, lol, but I got it from Forever21 about two years ago, and the seashell silver belt is from H&M.

Q: Are you and your sisters wearing matching dresses?
A: That picture of my entire family was from my parents' 25th Silver Wedding (they renewed their vows), so mom wore silver, and Me and Lauren are matching although her dress is slightly different we have the same belts.

Q: Your mom looks young! She looks like your sister!
A: HAHA, let's just say she IS young, LOL. She had me young, but she's probably reading this- all flattered, LOL.

Anyway, here is my falsies's haul from MadameMadeleine.com, they have the widest selection of false eyelashes, from natural to outrageous, and they also sell adhesive glue. Use these PROMOCODES: 5LASHES for 5% OFF, MYSPACE for 8% OFF, and type in FREEBIE in the message box for a free pair of lashes.

It's superfast shipping too!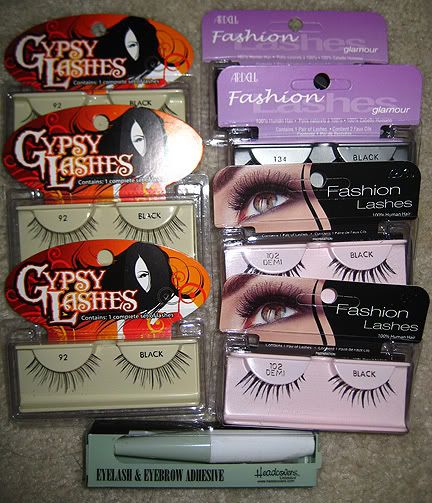 I also got the CUTEST contact lens case from Wal-Mart! I named him Franklin, LOL. I have a habit of naming inanimate objects. For instance, my GPS is named Mandy, LOL.