Thank you all for your warm words and well wishes for my mum, I really truly appreciate the support...it's crazy when you're the one taking care of your parents when they have taken care of us for so long. And one reader commented that we think our parents are made of steel and I definitely agree. My parents were and are always strong, and growing up I always thought nothing can break them down. Being the oldest, I think I am more aware of the responsibilities I have and make sure that I take care of my parents and my younger sisters.

I talked to her yesterday and she sounds a lot better, she said the dr. told her they need to do an ultrasound to see if there is anything wrong, then from there they might have to do a larascopy (the tiny camera they insert to see what's going on inside). I joked with her and said "Mom how about if you're pregnant again?" and she almost choked and was like "Not possible!" LOL. We both started laughing, I was just happy that I made her laugh. She said she booked me and the BF's flight for Christmas so I can't wait!

Also, I apologize if I haven't answered all your questions, I will get around to them this weekend, I've just had so much going on lately!

Anyway, Fuzkittie is such a sweetheart, she sent some cute cosmetics from her trip to Taiwan to some of the blogger gals from the Pow Wow we had a few months ago. She is so thoughtful and it was such a pleasant surprise! Thank you FUZ! I totally love the lipgloss and the eye masks!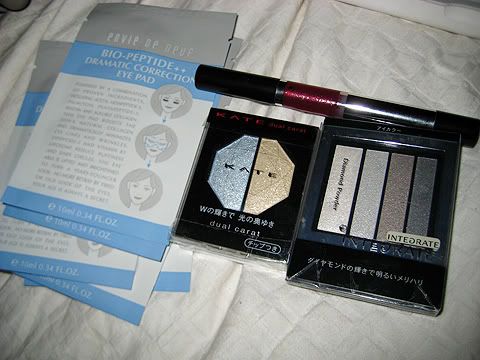 Lipgloss swatch (the brand is called 'Integrate' with a backwards G, don't know the color):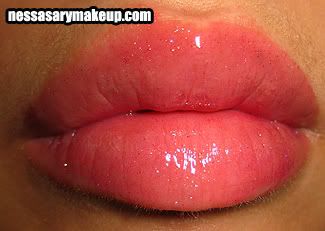 NYX Round Lipstick Swatches (NO BASE OR PRIMER USED):