My heart goes out to the family of the murder-suicide of 6 people that were killed this past weekend in Porter Ranch, they are a few houses down from me in the same gated community, and it's sad that he took the life of his family along with his own- an "honor" killing is what they label it as. There were news vans and helicopters near where I live, and it's sad something like this happened. I could never hurt my own children, and it's sad that these innocent kids lost their lives at the hands of their own father.

I finally got my Muko Muko Dress from Ling! Thank you SOOOO much! I got it on Friday and it's so cute! I actually wore it to a friend's bday dinner at Dave & Busters; it can be worn 2 ways, as a skirt, or as a tube top dress paired with a belt.

I also wore it with my new boots since it was raining that day and wore it with a tunic I got from Forever21. (Don't mind my white legs, lol)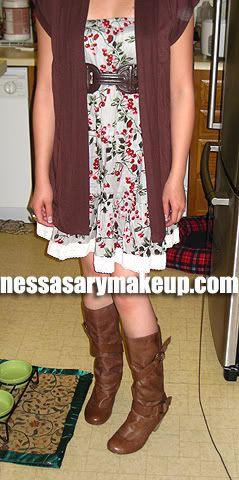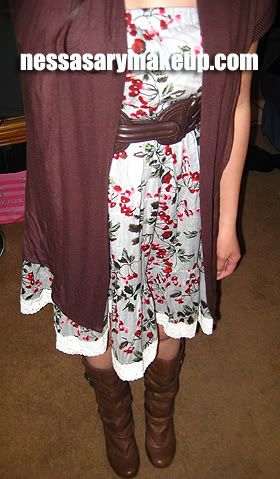 The birthday girl:



And Miss Tracy was there too!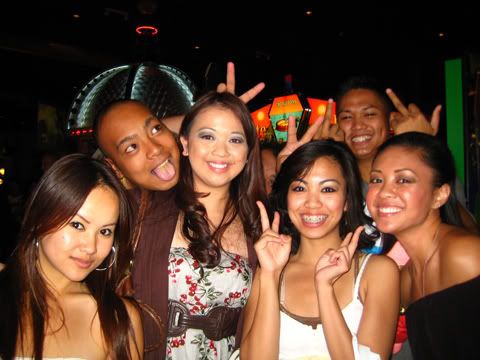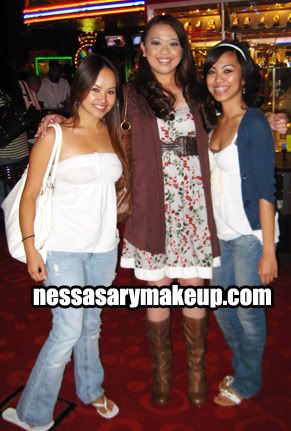 And the BF and I ate at "The Hat", I LOVE their wet fries which reminds me of poutine minus the cheese...hmm gravy and fries!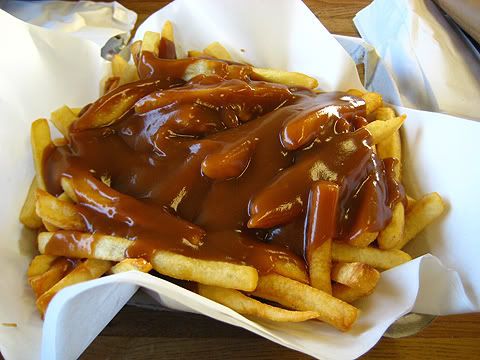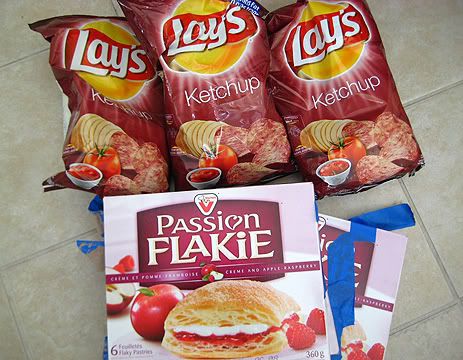 Tara was kind enough to send me some ketchup chips and flakies! Thank you so much Tara! I am sending you some "thank you" gifts your way! :)