THE LOOK: Blue (L'oreal Canvas Teals) and Purple (Milani "Shock") together.




STEP 1: Put a little layer of Vaseline on your eyelid.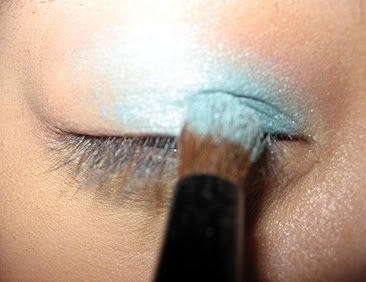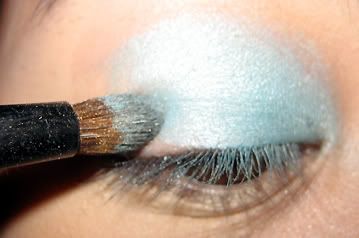 STEP 2: Apply your light blue eyeshadow [or whichever color you want] from the INNER corner of your eye to the middle of your lid, then STOP.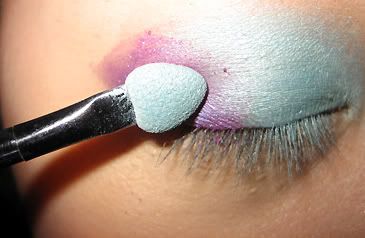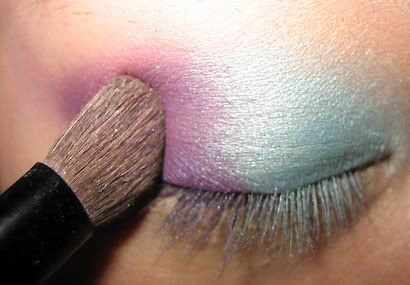 STEP 3: Using a SPONGE TIP applicator or a small brush that gives you ultimate control, apply the purple eyeshadow from the MIDDLE of the lid where the blue color ends, to the OUTER part of your lid.

Which then gives you this look: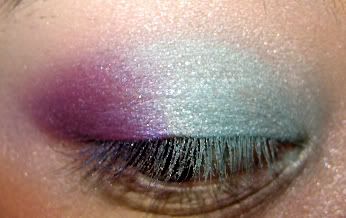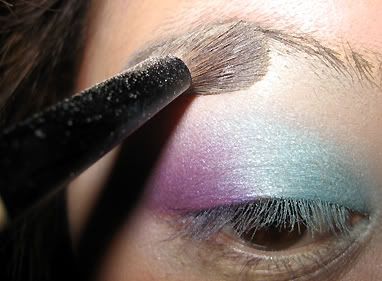 STEP 4: Then apply your HIGHLIGHT, OVER the two colors to your upper brow bone. Blend your ENTIRE LID softly with a blending brush to soften any harsh lines, and APPLY MORE of EACH color to the designated side of the lid.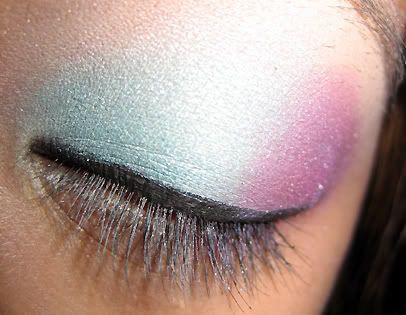 STEP 5: Apply your eyeliner. If you don't know HOW, check out my eyeliner tutorial in applying eyeliner. Then curl and add mascara (I used L'Oreal's Telescopic Mascara).

Then do the same on the other eye.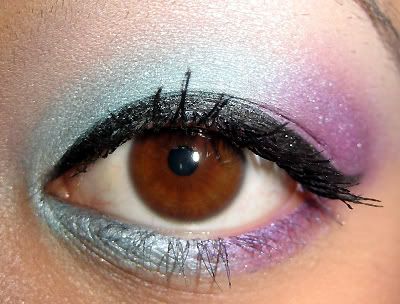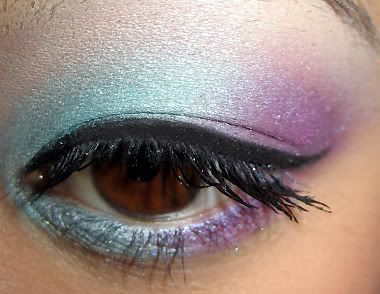 STEP 6: Then apply the same two colors on your LOWER lashes, you can put each color on the same side as the top like I did, or be playful and switch the sides so they are opposite [so the top outer corner has PURPLE, and the lower lash outer has BLUE]

And VOILA!