To get this look, I used:

- Physicians Formula Bronzer



- Milani Eyeshadow Quad in "Earthy Delights"
- Large, Medium, and Smudge Brushes and an eyeshadow applicator.
- Everyday Minerals in Light Olive Intensive

For lips: I used NYX Lipgloss in Taupe #42 and Bath and Body works lipstick in "Goldmine".




Similar to my first visual where you make "swatches" of color, you are going to make only 2 swatches of color, which is the orange/bronze color from the inner corner of your lid to the halfway point of your lid, then take the dark gold looking color, using the medium brush and gently brush that color on from the halfway point a little past the corner of your eye, and BLEND!!!!

I then applied my everyday minerals foundation, and then instead of blush, I used a bronzer to give me that "sun-kissed" look. Then for my lower lashes, I smudged in the same orange/bronze color.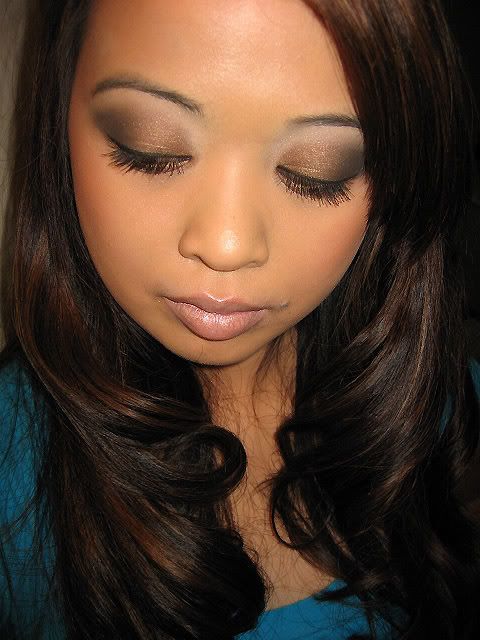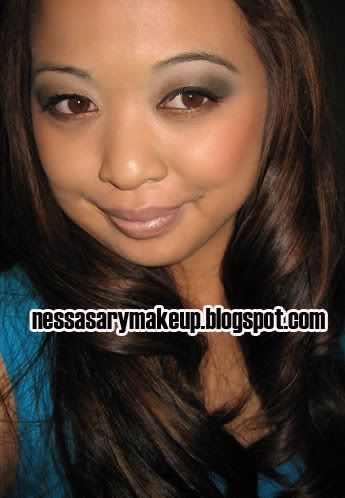 _______________________________________________________________________________

I bought Covergirl's "Line Exact" liquid eyeliner in Very Black, I wanted to get another eyeliner small enough for my purse, and I love it! It's like a PEN! I also bought another Milani eyeshadow in "Blue Ice", the color is SUPER pretty! I also bought a MAC paint in "Chiaroscuro". I am going to try the paint as a highlight base, the color looks gorgeous on their website.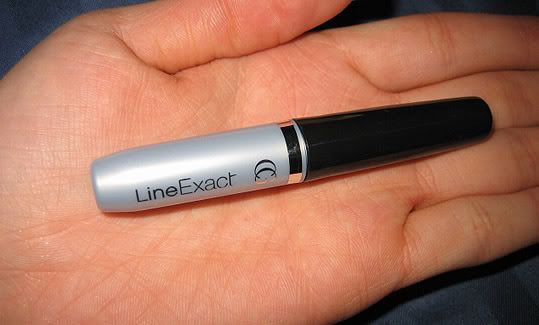 Milani Blue Ice, pretty aint it?



My dirty brush bin....I gotta clean em.. :(