Since this blog is also about style, I thought id include some of my recent buys. My favorite pair of black washed jeans ripped (I had it for YEARS), and was so upset as I looked EVERYWHERE and couldn't find anything remotely close to it- TILL YESTERDAY. There it was, just staring at me, I tried it on and I swear I felt like Cinderella, it was a PERFECT fit. Best part? They were only $30 at Aeropostale.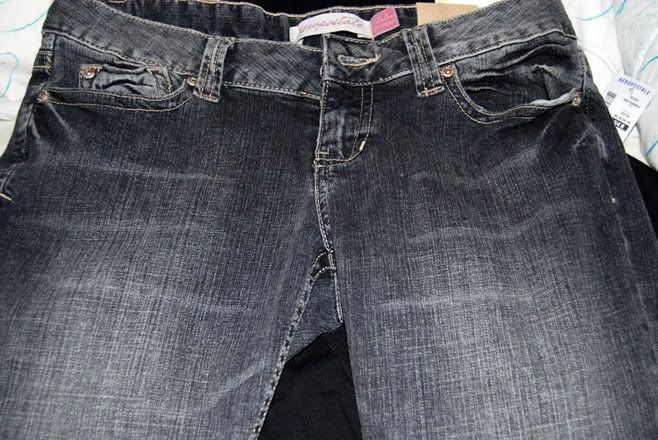 I also bought some wedge heels to add to my wedge collection, which went perfectly with leggings.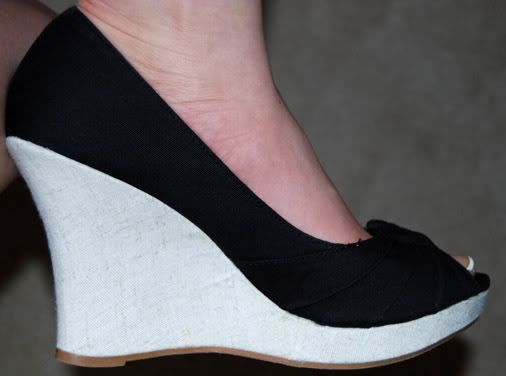 I bought a cropped sweater with a hood also (not pictured), and a brown floating heart necklace which I also got in silver.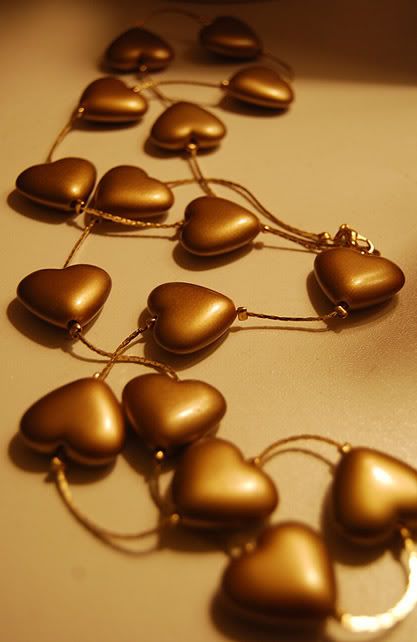 And lastly, makeup related, EYES: I used Milani eyeshadow in "Shock" and "Storm". For the highlight, I used MAC eyeshadow in Vex and Stila eyeshadow in Chinois. Mascara is Loreal's Double Extended in Carbon.FACE: Rimmel's Luminizer in "Keep it Real" and Everyday Minerals in "Light Winged Butter" (Matte). BLUSH: Revlon's Powdered Blush in "Blushed". LIPS: Sephora Lip Liner #206 and MAX Factor's Lipgloss in "Stood Him Up".

I put the purple on top of my lid as an outline and the inside corners only.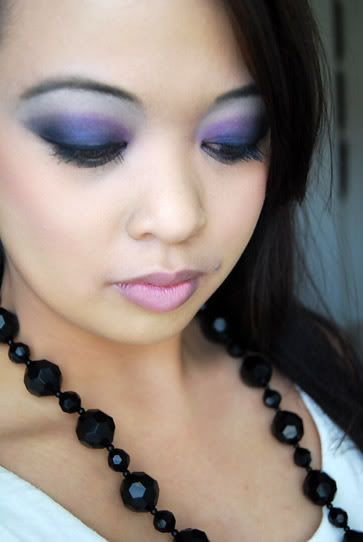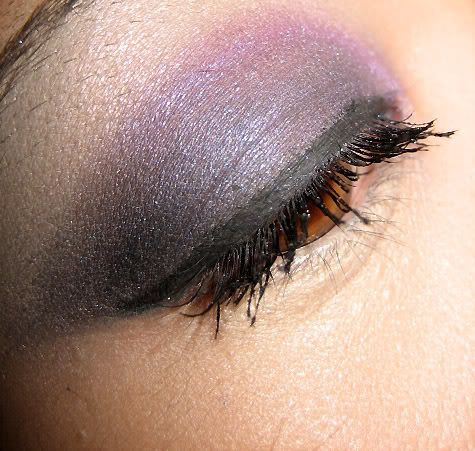 I also bought some new brushes since the ones I have needed to be replaced. I got a retractable brush for my mineral foundation when I am on the go, a blush brush, and a small detailed eyeshadow brush for small areas.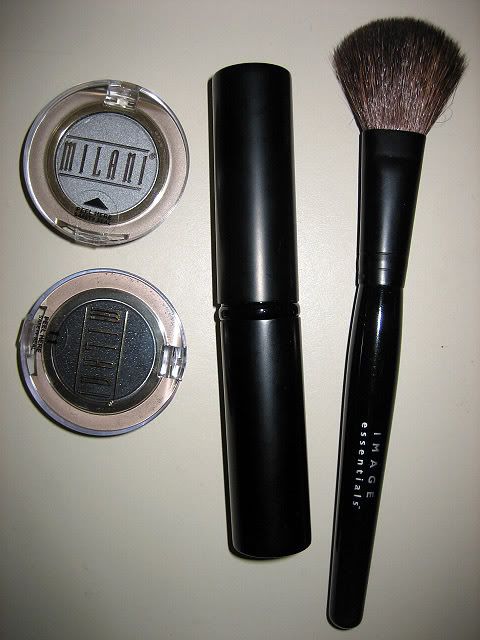 The brush- retracted.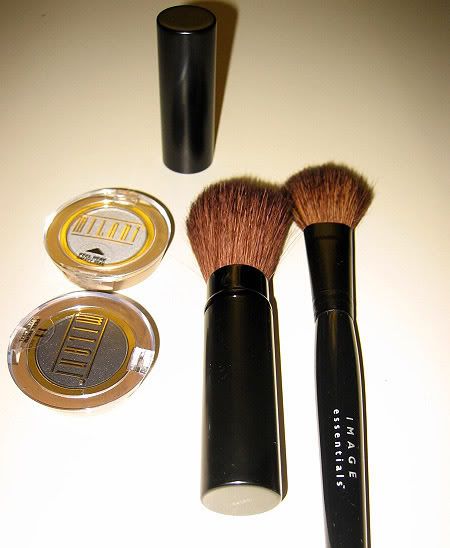 I also got some more NYX Loose Powdered Eyeshadows in Brown and Green.