***NEW POLL QUESTION! You can choose MULTIPLE ANSWERS!*** Vote now! -------->>>>>

I've always had blue eyeshadow, everything from baby blue, sky blue, periwinkle to navy blue, denim, etc., and I never was able to use it because I don't really own anything blue (well maybe a couple shirts), but I found this really cute sweater for ONLY $6 at Ross and had all the colors I was looking for to match with my eyeshadows!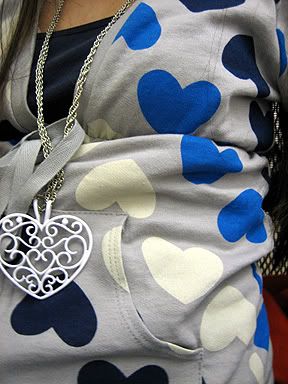 So I did swatches of color, using white eyeshadow and MAC's "Vex" in the inner corner, then Covergirl's Eyeshadow (I forgot the color), but it was a shimmery periwinkle-looking blue, NYX Loose Powder in Dark Blue, and then MAC's "Deep Truth".