Q: Hey girl...can you tell me how to contour the nose exactly? Like how to make it slimmer...I know it's like casting a shadow on both sides of the nose then highlighting the bridge but how can you put it on without looking like you're doing it on purpose? I don't want to look like I smudged two stripes of bronzer on the sides of my nose then highlighter on the bridge. Can you tell me if it involves a lot of blending (like your eyeshdadows) and if you use a brush vs. triangle sponges and if that's the first or last thing you do once you're done making up the rest of your face, etc.

Thanks!
Bella
______________________________________________________________________________

A: Hi Bella! To answer your question, yes it does involve some blending, but it's a lot easier once you get a hang of it. If you happen to put TOO much bronzer and it's TOO dark, simply use a light foundation or loose powder and brush over it to lighten it so it's less obvious. You can also use a sponge to dab away any excess bronzer or to "lighten" the look and I actually do it LAST, so my foundation and blush is already done, the contouring of the nose is what I do last, but I think it's safe to do it either way (contour first and then foundation application), but it might cover up the bronzer and you'll end up probably applying more giving you a cakey look.

Here are some photos of the contouring [as well as a natural look], see how the natural highlight falls on my forehead and cheeks?:

BEFORE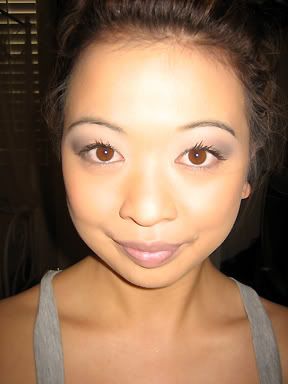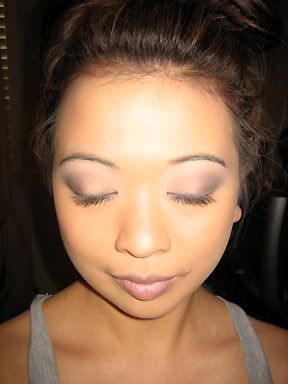 In this photo, look how wide my nose is....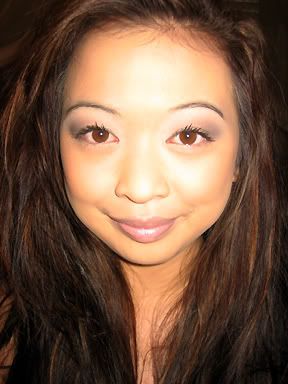 WITH A LITTLE CONTOURING...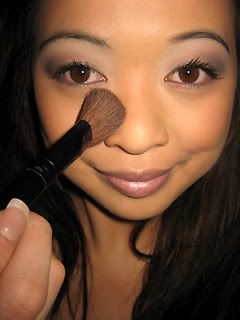 It's a lot narrower!