I have heard many, many, many great reviews on the
Shu Uemura Eyelash Curler
that I had to see what all the fuss was about! I first read about it online and many gals were saying how it doesn't pinch, really curls and stays because of the silicone pad at the bottom which is curved to prevent the horrific "L-Shaped" lashes. When I saw pics of this holy grail curler, I remember saying to myself "It's not that special, it looks like a regular drugstore eyelash curler...". I went to SEPHORA and thought i'd buy one just to see for myself, I first noticed the mini one which is interesting because it's not even an inch wide, it's like a tiny square, similar to the Koji ones.
I bought the regular sized one and compared it to my drugstore eyelash curler LA CROSS, and noticed a huge difference. The arm and eye piece are angled differently thus giving you more of a comfortable angle when curling your lashes and preventing "pinching".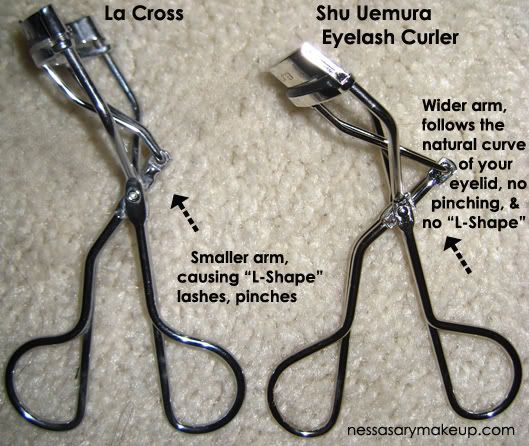 Here is a view from the top of the two side by side, the Shu one is on the left, notice how much wider it is. The silicone pad is also a lot 'fatter, it's soft and curved giving more space between your lid and lashes so no pinching!
In case you are wondering how my lashes look with the LA CROSS one, it just 'lifted' my lashes, you can look at some old FOTD's where this was used...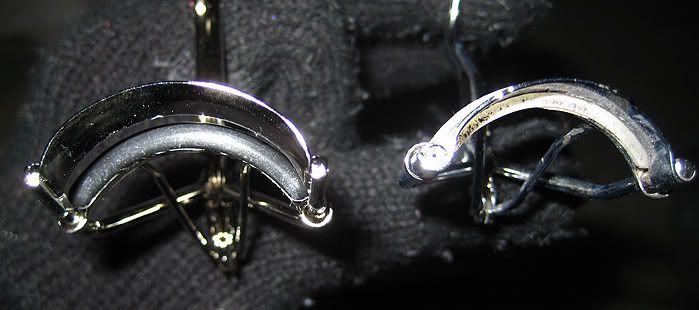 Uncurled lashes: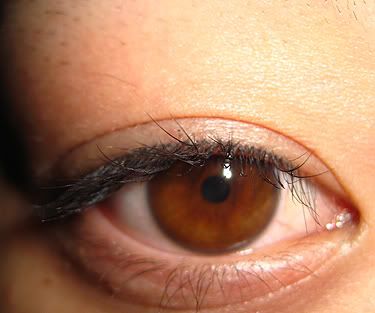 Lashes (no mascara) curled with the Shu Uemura: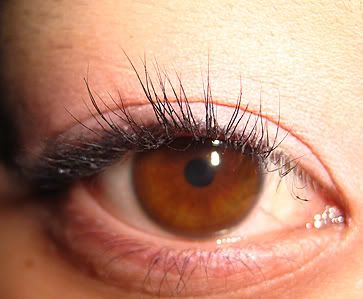 Lashes (no mascara) using Ardell Heated Lash Curler: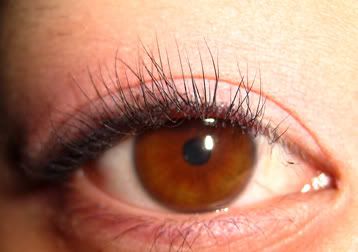 OVERALL?
I really like this eyelash curler, mind you I rarely curl my lashes because I am lazy, but I will from now on because this really does the job, the results were amazing without mascara, I can only imagine how it would look with mascara or even when heated with a blow dryer! What I loved is how it didn't even pinch me ONCE, unlike my old one (drugstore one) which did all the time no matter how careful I was. I really liked how it gave me a nice natural curve rather than the L-Shaped lashes. It's a bit steep in price ($18), but this new revised one comes with the replacement pad (unlike the old version), and it works!
I love the Sonia Kushuk eyelash and brow comb!