So Valentine's Day is tomorrow and the boyfriend and I decided to be low-key this year and not be all crazy romantic (after all July will be our 3 year anniversary, and 5 years of being friends), so we are past the "impress" stage. LOL.

WHAT ARE YOU GALS DOING TOMORROW? SINGLE LADIES, ANY PLANS?

I was thinking about what I got him last year, and I made him an actual book about us and our family (hard cover, spine, the works) using a publishing company whose name I forgot,that published some stuff for me when I used to model so it was nice to have them handy for something more personal rather than business. (By the way, I am in the process of writing two books, one about makeup tips, beauty, etc, and the other just displaying my work as a photographer), they probably won't be out until later this year or next year.

Anyway, back to my story, so I made him a book, I designed it and created EVERY SINGLE page, it was a lot of fun, and he really LOVED IT, which was the best part because my boyfriend is hard to please since he has everything, lol.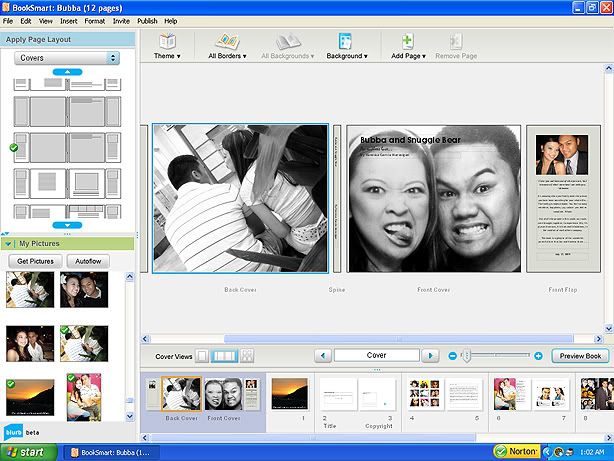 The perfect cover...




The INSIDE sleeve of the book...



And no the bed on the left of this page isn't a freaky thing, lol...it's when he took me to Santa Barbara on our 2 year anniversary it was at a gorgeous B&B overlooking the ocean coast...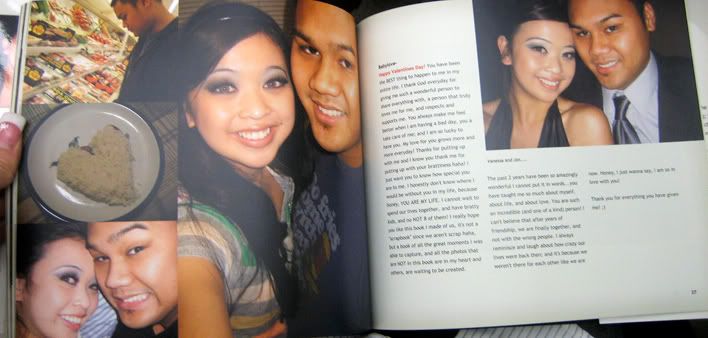 Him "reading" his book...haha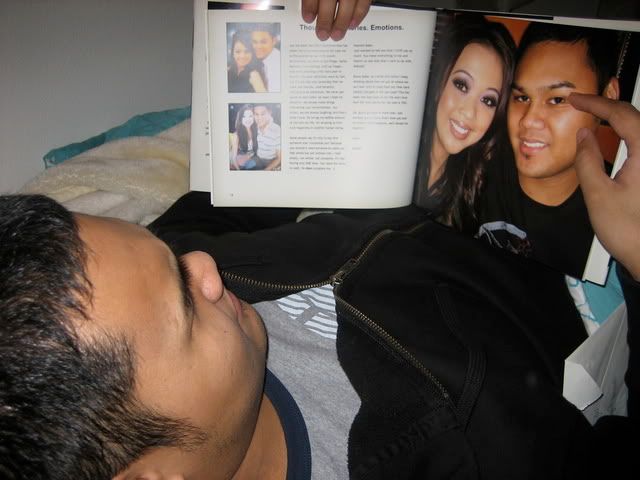 The BACK Cover..which essentially was a pic of OUR backs...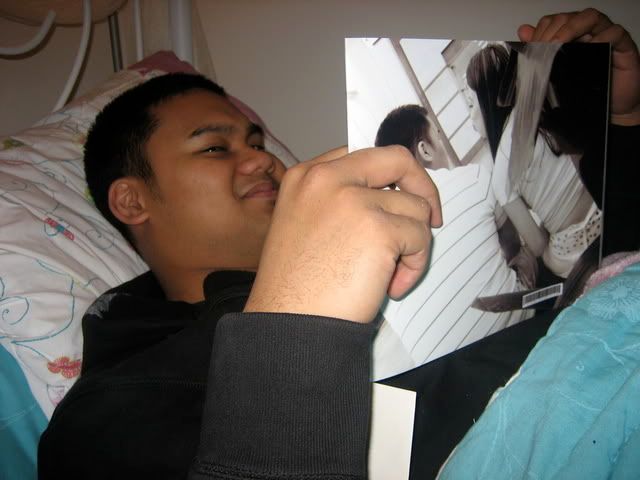 And what he got me...