My AVON items arrived today! And I must say, I am really impressed how far they have come. I know some of you are sticking to your grounds and are skeptical about AVON (as was I), but I have since welcomed AVON with open arms since their products have really changed since the last time I remember it!

As I was mentioning in my previous post regarding some AVON dupes, here is the actual comparison:

MAC Slimshines vs. AVON Glazewear Moisture Shines- The two in the back are the AVON lippies, "Honey Bare" (cute name isn't it!?) and "Ravishing Red"; the ones in the front are the MAC Slimshines in "Bare" and "Intimidate". The color payoff is incredible, and the shine as well, imo, just like the MAC Slimshines except these are way below half the price! I love them and don't they really look alike!???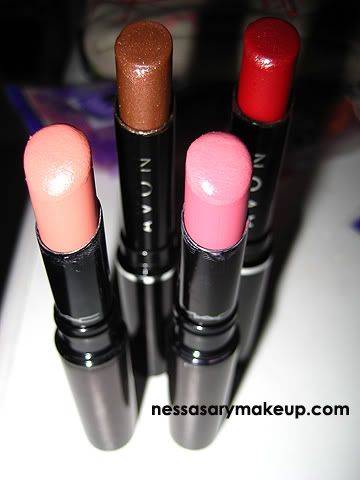 Honey Bare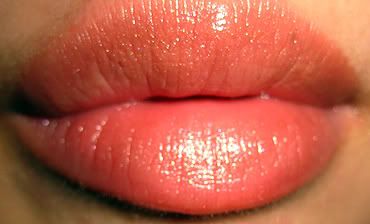 Ravishing Red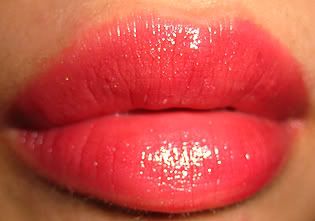 Mineralized Eyeshadow Duos- The AVON version looks a lot smaller in person, but they are about the same size because MAC's compact is a lot bigger (if you need to see the actual size, go back to my "depotting MAC blushes" post so you can see the REAL size after it's been taken out of the original pan). I got "Grey Matters", the white side reminded me of MAC e/s in "Rondelle". The pigmentation is the same to me, great color payoff, I wish they had more colors to choose from, I think i'd order them all!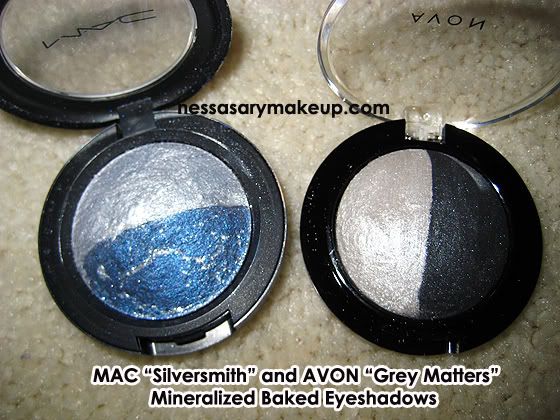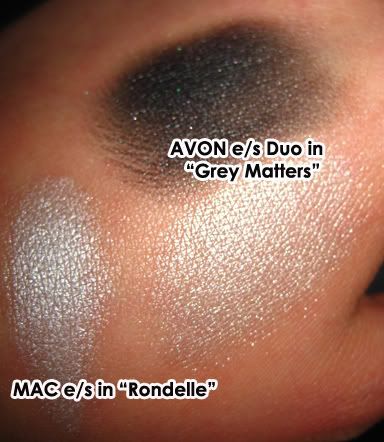 Also got some cute comfy undies at Wal-Mart! I love 'em!