So you have a couple lipsticks that have already reached the end of it's tube, yet you find yourself holding onto it because there's a lot of product in there, yet your alter ego is telling you to turn it into MAC for B2M (Back 2 MAC- the recycling program in which you bring 6 empty containers for a FREE lipstick, eyeshadow or lipgloss; it could be containers from eyeshadows, pigment jars, even DEPOTTED ones- ANY MAC container you can think of can be recycled, except pro pans).

So here is what I do to speed up the process and get my free lipstick!

Get your lipstick, it will be a lot fuller than this once you've hit the plastic part of the tube, once my lipstick has reached it's end, I was using my lipbrush scraping what I could, hence the hole...(it's MAC's lipstick in "Folio" which has been discontinued)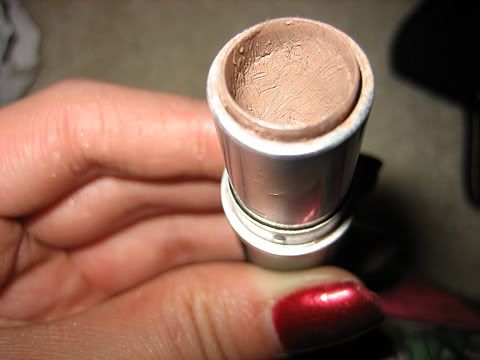 Take your lip brush or anything clean and small enough to scoop out the contents...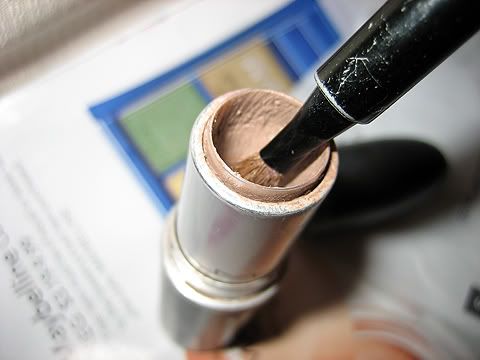 Get a small empty jar or pot (I used a 3 gram jar):



And scoop it in! You can also put it on a spoon and melt it over a flame, THEN pour it in the pot, wait till it cools, so that it's "good as new" and it looks like a brand new lip pot, but I am one lazy gal so I am fine with it looking like that...lol.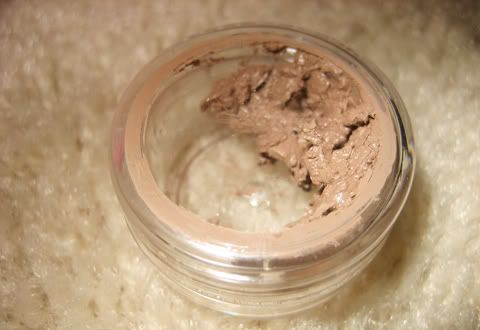 Empty tube: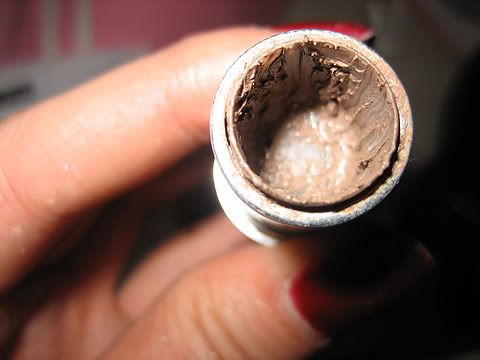 Collect 6 empty ones and you get....a free lipstick, eyeshadow, or lipgloss of your choice!