Chelle asked for a tutorial on Sculpt & Shape, in which I did 2 videos on it, so here you are: Video #1 & Video #2.

Julie- Thank you so much! I appreciate your candor and I responded back to your comment (right under yours) and I love your idea for a challenge! So ladies, pick out 5 eyeshadows and ONLY using 5 eyeshadows, create different looks, different color combos!

Also, if any of you readers would like to look at past posts, you can type it in the search box on the right and it will find all the posts relating to that search term. (So it's easier rather than going through each label)

Every so often, my co-worker and I will head downstairs to Glitz to check out any new things (mostly because we just need to take a break from the computer), so we went downstairs yesterday and I got two eyeshadows: "Golden" and "Luster". Golden is similar to Urban Decay's "Shag", or MAC's "Amber Lights" (and yes the DUPE list is almost done!). Luster is a nice light dirty green with a tinge of gold.

I also received the NYX rounded lipsticks from CherryCulture: Thalia, Narcissus, and Rea (again!), I really like the pigmentation of the NYX Round Lipsticks and they have really nice colors. I also like how it's a bit creamy so it's moisturizing at the same time, but not overly creamy to where it comes off right away.

I DON'T like the NYX Diamond Lipsticks, they went too glitter happy with those and I hate it on my lips because I have to remove every single piece of glitter one by one, and if you ever had glitter on your face it's hard to take off without washing your entire face completely!

I am tempted to order all the colors of the NYX lipsticks, I mean at 99 cents each it doesn't sound totally crazy! LOL.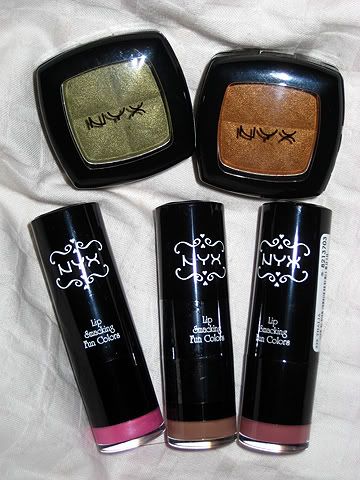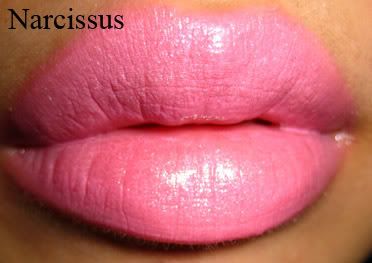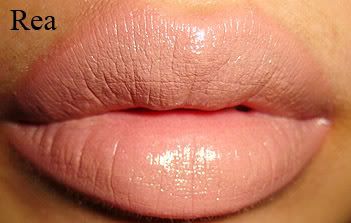 I went to Mervyn's the other day, I don't even shop there, but I went there looking for a new wallet (since I accidentally put pen ink on my favorite WHITE wallet, I know the horror right!??), and they didn't have any nice ones so I found myself staring at some shoes, and they had a sale, BUY ONE pair, GET TWO FREE! In my head, there's NO WAY 3 pairs of shoes are only $4, and the cashier rang me up and it was true!
And I am glad they had my size and they were cute too!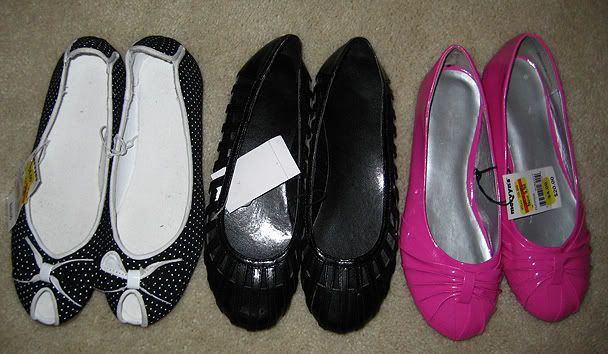 These are my favorite:
See? Only $4! What a steal!