Today is the Fafi event, I am excited! I haven't been in a MAC store for about 2 or 3 weeks now (crazy huh) lol. Blogger Anne and I will be heading to the Camarillo Outlets first to check out what's at the CCO (Cosmetics Company Outlet/Store), then head over to the event to meet my friend Chastity!

Of course i'll be posting my review on this collection as well as try and take as many swatches/pics as I can.

Thanks to some of you gals who suggested hairspray for removing the pen ink off my dear beloved wallet, but I tried that, alcohol, AND even nailpolish remover, and it didn't work. :( So if you have any other suggestions, let me know!

I saw a sneak preview of the new site, and it looks cool! I hope you ladies like it. Still have tons of things to add on it, but I am really excited nontheless.

I haven't had a lot of time online this weekend as I've been busy prepping for today's event, so haven't checked my email yet, so sorry if anyone has sent a request or question and it's gone unanswered, i'll get to it soon! Val- I am working on your lavender/brown fotd, as well as Chloe's J.Lo fotd request.

Also, MAC Pigments SAMPLES are coming back soon!!! I got the first batch of jars, waiting on the next one...

In the meantime, here is another green FOTD & Tutorial using NYX e/s in "Luster", MAC Pigment in "Night Light", and MAC Pig. in "Emerald Green".

Hope you beautiful ladies are having an awesome weekend!

Sorry it's a bad picture...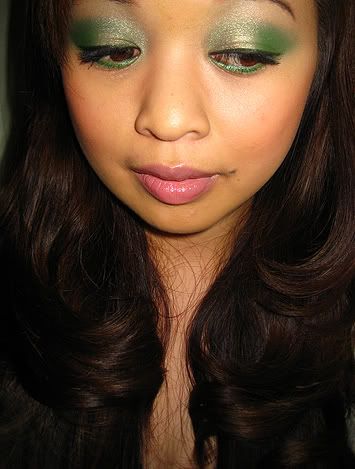 What I used:

Face:
- MAC StudioFinish Concealer NC30
- Camellia Rose Skin Soothing Primer
- Silk Naturals Mineral Foundation (Buttery Gold)

Cheeks:
- Jane Blush in "Blushing Earth"
- Jordana Blush in "Stardust"

Eyes:
- UDPP (Urban Decay Primer Potion) all over the lid
- NYX eyeshadow in "Luster"
- MAC Pigment in "Night Light"
- MAC Pigment in "Emerald Green" (also on lower lashline)
- ULTA eyeshadow in "Shell" and "Gold Leaf" as highlight on brow bone
- Indelible Gel Eyeliner in "Black Out"
- Covergirl Lashblast Mascara

Lips:
- NYX Lipstick in "Rea"
- NYX Lipstick in "Thalia"
- Sephora Lip Liner #206
- AVON Lipgloss in "Grape"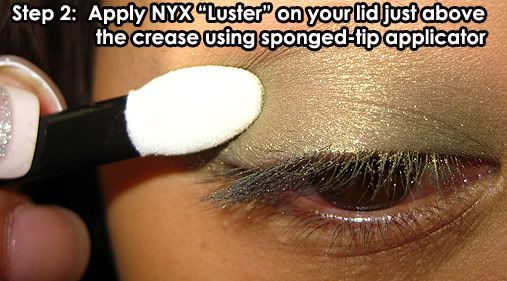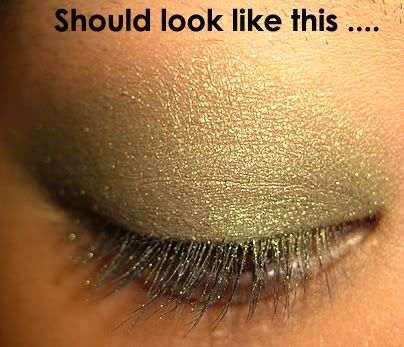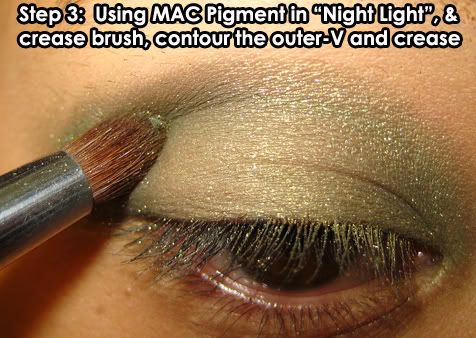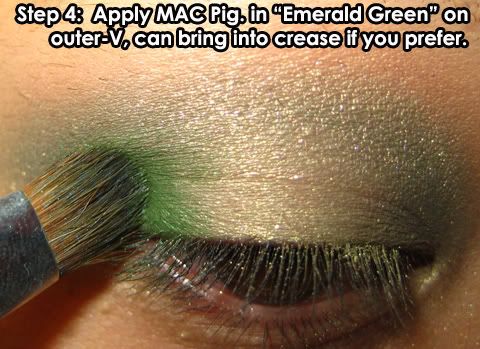 STEP 5: Then HIGHLIGHT...