I know some of you gals do not have access to some awesome products, even those of you are in the US, it's hard to find certain products, specifically Milani. I know I take for granted living here in Los Angeles, because we have SO many products, a MAC store every 5 miles, CVS on every corner, etc., and I forget how easy it is for me to get to the newest products, and yet some of you are unable to get them, so without further ado...I am selling BRAND NEW Milani Products from their newest collection! International readers, hop on board because I am doing this with YOU in mind!

I don't have very many so if you are interested in having me buy some products for you drop me a line at my email addy above and i'll see what I can do. Again, INTERNATIONAL readers you DO NOT get tracking info unfortunately, unless you are willing to either have it via express mail which costs extra, but that does come with tracking info.

**IMPORTANT- Please be sure that your PAYPAL address matches the ship to address. I AM NOT RESPONSIBLE FOR ANY LOST PACKAGES OR WRONG ADDRESSES. I am doing this as a favor so that you can have a chance at trying some new products you are unable to get, and I am not doing any pigment samples at this time...




I am selling EACH ONE for $11 including shipping and packaging ($6 is how much it is, and $5 for the packaging and tracking info), same price for international readers.

I have:
-1 Milani Blushes in "Mai Tai" (sold one)
-***SOLD BOTH***1 Milani Blushes in "Luminous" (sold one)
-***SOLD***2 Milani Wet/Dry Eyeshadows in "Shamrock"
-***SOLD***1 Milani Wet/Dry Eyeshadows in "Blue Lagoon" (reminds me of the blue in the MAC Holiday Mineralized Eyeshadow duo in "Silversmith")-SOLD BOTH
***SOLD***-1 Milani Wet/Dry Eyeshadow in "Bronze Doll"
-***SOLD***1 Milani Wet/Dry Eyeshadow in "Coffee Shop" (really pretty brown!)
-***SOLD***1 Milani Wet/Dry Eyeshadow in "Silver Charm"

Luminous Blush and Mai Tai Blush: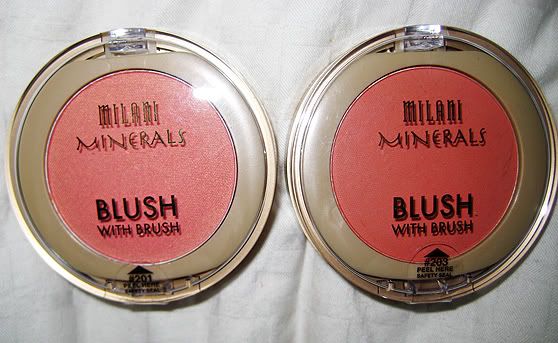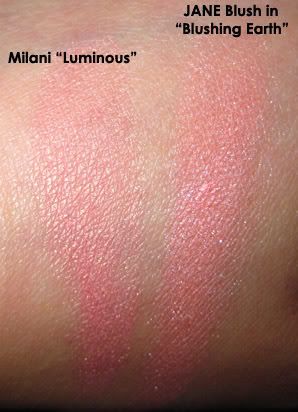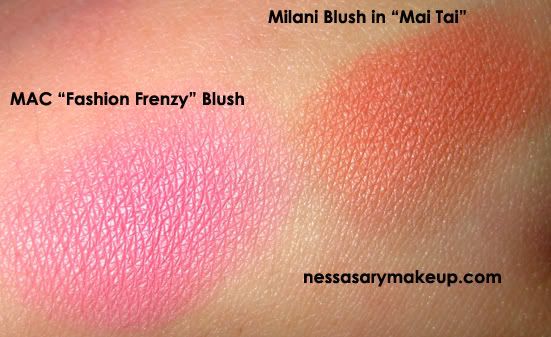 NYX Single Eyeshadow in "Lanikai", never used, $5 including shipping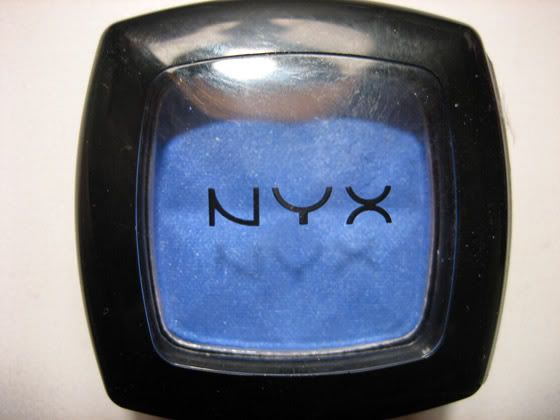 KleanColor Eye Palette, tested once, $5 including shipping



Maybelline Shadow Stylist powdered eyeshadows, tested once, $3 each including shipping



BRAND NEW ULTA Blush in "Brocade" (rose pink, shown on top), other blush was sold, "Radiance" eyeshadow (goldish green), $4 each including shipping




BRAND NEW Taklon Foundation Brush, never used, $5 including shipping



NYX Round Lipstick in "Iced Lavender" ONLY (ALL other lipsticks have been SOLD!), tested only, $2 inc. shipping



AVON Lipsticks, tested once, $5 each including shipping



Nailpolish with thin brush to make thin lines across your nail (the silver glitter on my nails now), used twice, $4 including shipping