I had a reader ask me on the Cbox about my hair and how to make it grow longer, prevent split ends, etc., so Jilly this is for you!

A: I know this may sound silly, but I massage my scalp for like 2 minutes each night, massaging your scalp stimulates the hair follicles allowing it to grow at a decent rate, which explains why my hair grows so fast even if I chopped it all off it would be back at it's long length in about 3 months!

Trim your hair often- to prevent split ends from accumulating causing your hair to look more dead and damaged.

Healthy hair starts from within- Eat a healthy diet, remember that Keratin is essential in healthy hair and nail growth, so start eating foods packed with proteins and amino acids such as dairy, chiken, and even jello!

Use curling irons and straighteners sparingly- Heat damages hair, no matter how low the setting is, causing your hair to be dry and brittle, extracting all the moisture from your locks. If you must use a heating appliance, then use a heat protector spray before you style.

I also like to use VO5 hot oils or something similar twice a week for a little "pick me up", they even have ones that heat up while you are in the shower activated from the steam giving you nice luscious locks!

For split ends, I like Garnier Fructis Anti Split-End Treatment, it's a light-weight cream I use after I get out of the shower to moisturize any frazzled ends of my hair and 'sealing' the hair follicle avoiding split ends. For shine, I like Smooth N' Shine Polishing Treatment as well as John Frieda's Brilliant Brunette. For shampoos, I always switch it up, but anything will do, same goes for conditioner, I like really thick tub conditioners to do the job!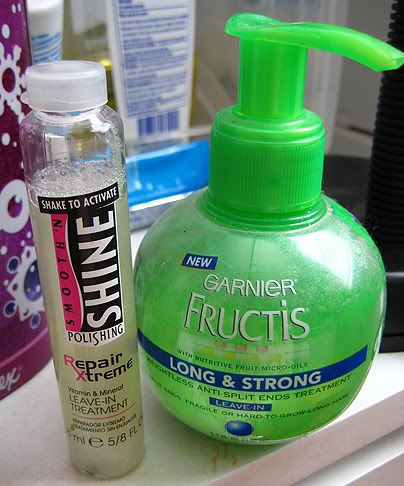 I like to straighten my hair sometimes since I am lazy to do anything else to it...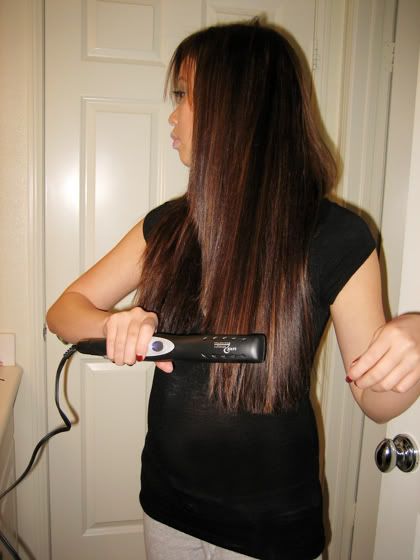 The best part about photoshoots is having someone glam up your 'do! I seriously wish it looked like this everyday...lol.