What do you use to curl your hair? A heated curling iron right? (minus you ladies that use curlers!)

So what do you use to curl your eyelashes? A heated eyelash curler!

I for one am scared of heat, I burned a few fingers on a sizzling skillet when I was 6 and I remember it clearly, and yes I am traumatized by it still which is my excuse as to why I don't cook. But back to my story, I currently have a heated eyelash curler which I love because I don't even feel heat- the Ardell eyelash curler.

However, as I was cruising down the makeup aisle at Wal-Mart, I noticed a heated eyelash curler by LA CROSS, but it was NOTHING I have ever seen before. This eyelash curler looked liked a pen and actually had a wand! It grabbed my curiosity and before you know it, I was walking to my car with it in my hands! As a beauty blogger, I just had to give it a try.

It requires one AAA battery, and you basically push the barrel of the "pen" down to make the wand pop up on top, the LED light goes on, and you wait for the tiny pink colored band to turn clear, that's when you know it's ready. (reminds me of a pregnancy test)

Using it felt easy, as if I was applying mascara. I felt the heat at some points which made my heart race as if I was a person with OCD facing my fears. I was careful not to burn my eyelid (not sure if it can really burn but the heat is intense enough for me to think it will).




A closer look:



Enemies!



_______________________________________________________________________________

Before and After pictures, this was using NO primer/base, NO mascara, nothing, just my lashes...you be the judge.

I don't think it really curled as well as my Ardell lash curler, it seemed to LIFT my lashes but not curl them; but then again I might have just been too scared to fully see its potential...this requires further evaluation.

BEFORE: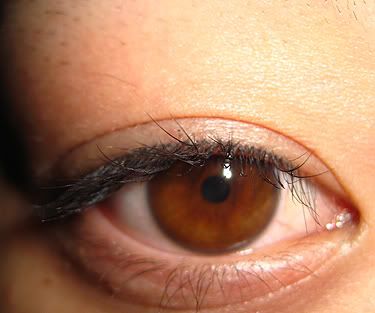 AFTER: