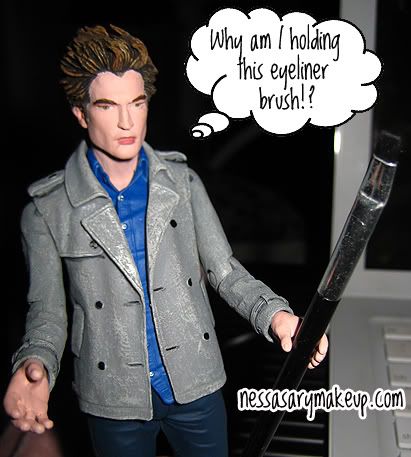 Hi my loves! Once again I've been MIA...lately I am finding that there aren't too many hours in the day for me to do everything I need and want to do, and actually stay awake for it! LOL. This year has been- and is going to continue to be such a busy year for me given that this is probably the first year that I am attending numerous conventions and makeup shows, and on top of that I decided I wanted to get back into dancing, more for fitness purposes over recreational, but haven't decided on what style of dance I wanted to explore...my sisters were both in ballet, and as much as I love how gracious it is, it's too slow for me. But belly dancing or tango sounds fun.

June-August is gonna be nuts. Monday is my birthday (as well as Cam's!), I probably won't be celebrating it this year because I feel rather old, LOL. Maybe dinner with some friends but that's about it. Then that Friday, my company is hosting a "Casino Cruise" in which we all go on a boat, have dinner, and gamble (which I am sure will be a good time since we have so many new people at my job). Then it's the Vegas show, and IMATS (yes I WILL be there y'all so say hello! I would love to meet you lovely ladies!); in July I am attending my first Comic Con show in San Diego (because the Twilight panel is gonna be there!) So that should be insane fun, then it's my 4 year anniversary with the BF, then it's HIS 28th bday August 8th, then finally Hawaii at the end of August. Whew! So many things to do!

I didn't post this last weekend because I was finishing up my traffic school online which I finally completed thank goodness because that was so boring! And I had a baptism to go to (I was the photog), so as you can tell, it's been busy busy busy! But it's definitely a good thing!

Anyway, my co-worker Kyle knows I love anything Edward Cullen related so he got me the dolls for my birthday! It was hilarious. So I might just start a "Where is Edward Cullen Series" and take a pic of him wherever I go, LOL. That would be funny. He is so helpful already, holding my eyeliner brush, HAHA. Also for you Twilight fans like me, there is great coverage on the making of "New Moon" on Twicrackaddict.blogspot.com in which they have the best behind the scenes and eye candy photos of Rpattz!

***The dots you see on him are for the CGI special effects in which he "sparkles" and the abs are airbrushed but nonetheless he looks yummy!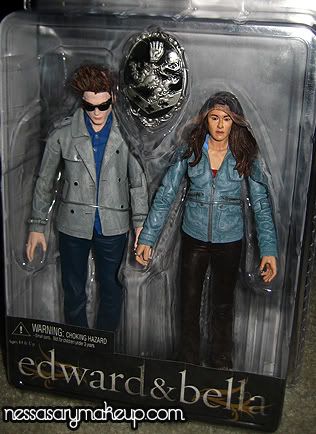 Um hello there gorgeous!



And KStew is doing her own stunts!



Here are the Valera peep toe pumps I bought from Target (as someone asked if I could take a pic with it on to see how it looks like), I love 'em, they are super cute and actually pretty comfortable: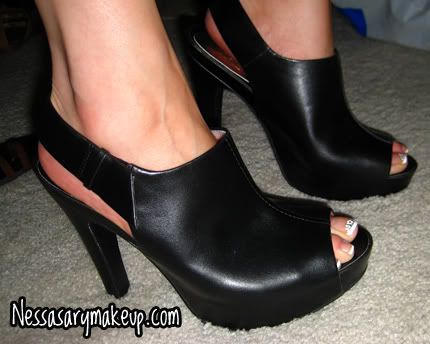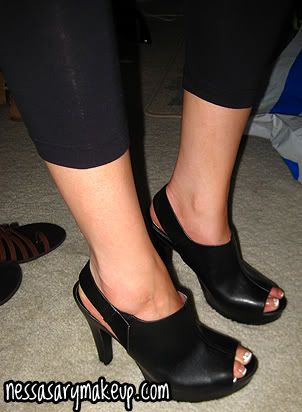 I went to Ross (love that place) and found a pair of cute sandals for only $12.99! It's always nice when you find such great deals!