My sister arrived last Thursday from Washington to attend her BF's prom here in Cali (since hers was cancelled due to some stupid food fighting incident); so we've been busy hanging out (hence the missing posts haha). Her BF really wanted her to be his date so he bought her plane ticket here, crazy! She was only here for the weekend (thank goodness because she was driving me nuts!), I didn't do her prom makeup since she told me LAST MINUTE that it was on Friday and I had to work that day...so she ended up doing it herself. (Didn't take pics of her makeup since she was in a rush to get out the door...)

Anyway, did any of you ladies see Gossip Girl's Season Finale Episode! OMG it was good! I LOVED the end with Chuck and Blair, and he FINALLY tells her that he loves her! I was like awww! Chuck Bass can be romantic and sweet! I can't wait till the show comes back in August! I am excited to see how Georgina develops in the show, and was that Lily and Rufus' son?!??!! Craziness if it is!

Oh! And the "New Moon" (Twilight saga) poster will be unveiled today at 7 am! I had a sneak peak before it was taken down by numerous sites citing copyright violations as the Washington Post "leaked" it accidentally, so if it turns out to be the real deal, it looks sooooo good! I will post it tomorrow! I am a huge Twilight fan as y'all know, I love the series and read ALL the books in like a week because I was so excited to get to the end, (don't kill me please Twilight haters!) my BF hates it too so don't join him haha. At work, ALL the ladies are into the series too and we cannot wait for the new movie, I just hope and pray it's WAAAAYYY better than Twilight!

Anyway, I know many of you had questions and emails and I am trying to get to them as soon as I can, sorry for any delay I am not ignoring you, it's just hard since there's only ONE me and so many hours of the day!

Reader vinyliskillingme had a few good and useful questions recently then somehow the last one turned sour, so in response to your comment/opinion, where you said I was "stupid" for buying expensive products- that's your opinion and I respect that. Everyone spends their money however they see fit, doesn't make them "stupid" just because they buy something you yourself wouldn't spend money on. And to be honest I agree with you partly because there ARE certain things I think are really expensive for what it is (which is why the CON for the YSL primer was that it IS expensive), but if it's the only thing that does the job for me then it's worth it to me personally. (Such as the Korres Yogurt Moisturizer!) I DO think there are many products out there that are just as good of a dupe as the expensive brand, but there are some that are just not the same and I don't think it's fair to isolate one part of the population by only reviewing affordable or "cheap" products or just "expensive" products. As a beauty blogger I try to review a variety of products if applicable, many are at my own expense mainly out of curiosity to try a particular product (and because many cosmetic companies have a great store policy in case it doesn't work out) and others are sent to me complimentary of that particular company who contacted me to review their products. Not every post is Dior, YSL, or Givenchy products, as not every post is Revlon, or NYX. If I didn't take the time to review all types of products- both affordable and expensive, how would you know what to weed out and what you might wanna try? Perhaps there is a product that previously piqued your interest and after I have reviewed it you can now make the conscious choice to either cross it off, or add it to your list of things to try!

Anyway, here were some random paparazzi photos I took of my sis during her stay:

Her boy toy...she did her hair herself...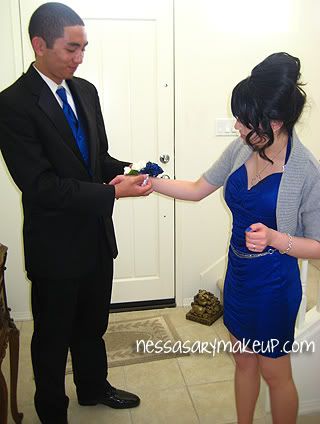 When she was leaving...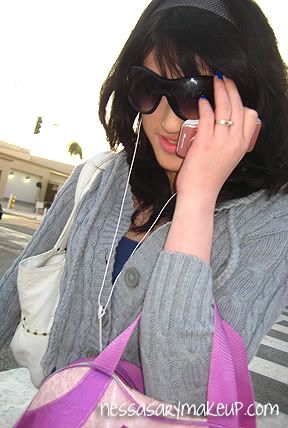 I came home to tons of packages!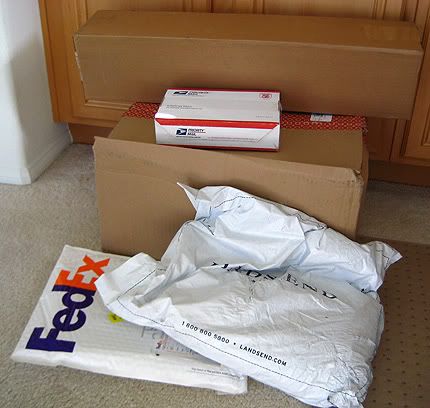 And here is my recent shoe haul:
Valera Peep Toe Pumps from Target:



Strappy dress shoes, also from Target (excuse the redness in my feet I had my gym shoes before trying these on! LOL)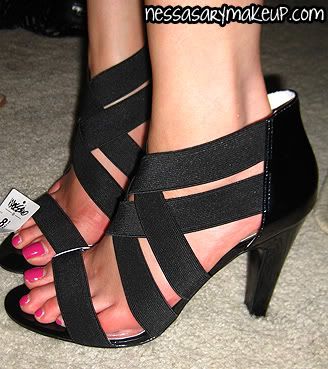 Rocketdog Wedges from DSW: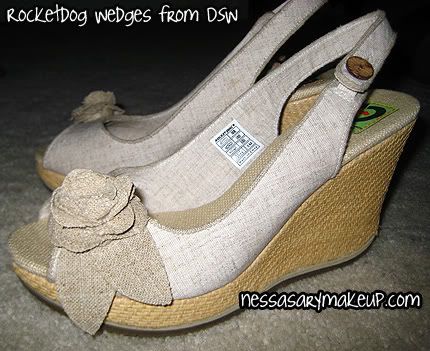 And my water shoes for Hawaii! Which have the water drain holes so that they dry faster!