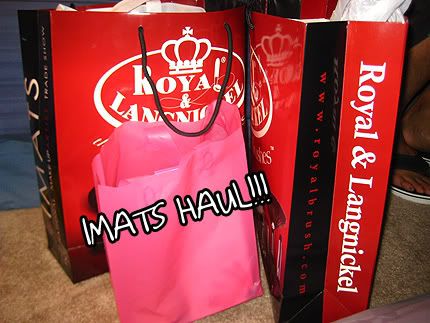 (I finally replied to all the questions from my C-Box! ------>)

Finally, my last post on IMATS! This is pretty much all the goodies I got from the show, this has actually been the first time I bought anything makeup related in a long time (including last week's Vegas show), even though to me "long" is probably 2 weeks, LOL!

First of all, I wanted to say thanks to Jennifer and the people over at IMATS for the special invitation to both days of the shows as well as for all the wonderful things they did to make sure the show was a success; as well as for the awesome press kits!

I am trying to recuperate for Saturday (for that fundraiser dinner), so hopefully I can post before then, but I will be "Tweeting" from the dinner! :)

This was what was in the press kit: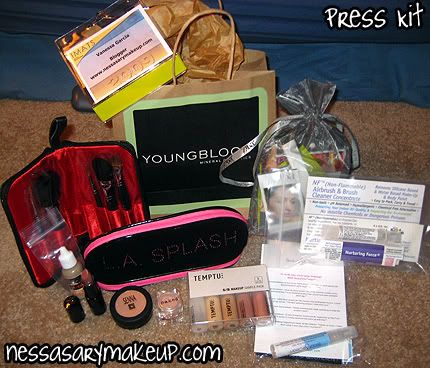 - Royal Langnickel Brush Set
- Temptu Foundations
- Nurturing Force Oil Blotting Papers
- Youngblood Primer and Lipgloss
- LA Splash makeup bag with goodies
- BeautySoClean makeup cleaning spray
- Ziba Beauty Kohl Eyeliner
- Naked Cosmetics Pigment
- Senna lipstick and face color powder (that the booth gave for free)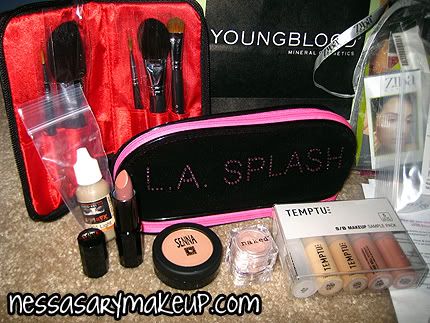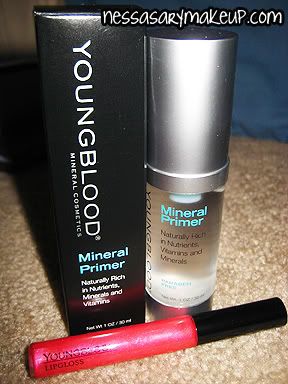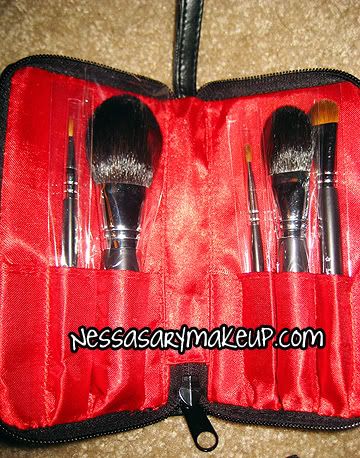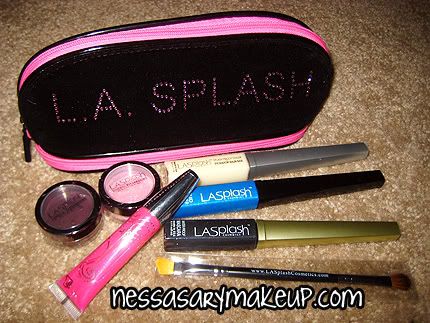 And this is what I hauled, I bought:

- Model in a Bottle, which is a makeup setting spray I love, it keeps your makeup in place, no smudging, fading, and it's waterproof (haven't tested that part), but especially in this hot cali weather, I need something to keep my makeup in place, and this does it for me. I bought my first bottle ever for $20 at some salon, and the show price was $12! What a steal! So I got the "Sensitive Skin Formula" for my sensitive skin, we'll see how it goes!
- Royal Langnickel Brush Set that has a new brush I have not seen/heard before: a NOSE SHADING BRUSH! Great for contouring the sides of the nose!
- Large Kabuki Brush for $6
- More Obsessive Compulsive Cosmetics Lip Tars! I love them they are so pigmented! I will post some lip swatches soon!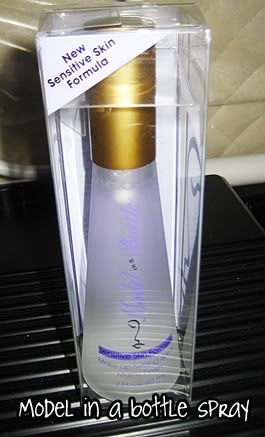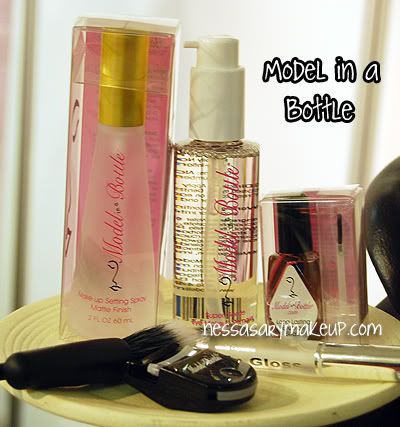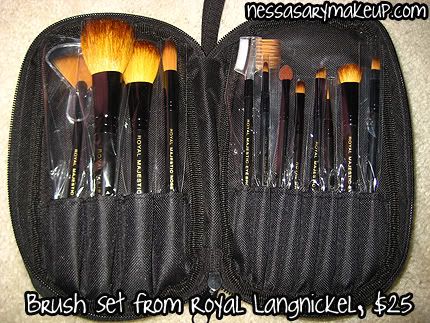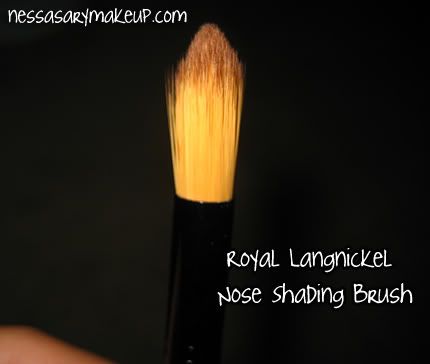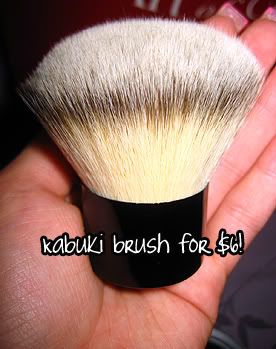 To see more Obsessive Compulsive Lip Tar Swatches and Products from older posts: CLICK HERE