This past weekend I attended my co-worker Stacey's wedding, who just looked absolutely stunning and glowing (as she is also 6 months pregnant!) but you can't even tell in these photos since her dress just draped her perfectly. Her dad was crying before he walked his daughter down the aisle and it was truly a sweet moment. Could you believe this gorgeous wedding was done in a backyard of one of their friends' house overlooking the valley?! They said their own vows and I was trying not to cry, LOL.

The groom was actually a photographer for High School Musical (like the behind the scenes shots, etc for the books and whatnot) and was also the roommate of Lucas Grabeel (the guy that played Ashley Tisdale's brother in the movies) and he is actually an ordained minister! So he married the two, and a bunch of other actors and familiar faces were also in attendance.

The bride and her dad, he wore chucks with yellow shoelaces! How cool is that!??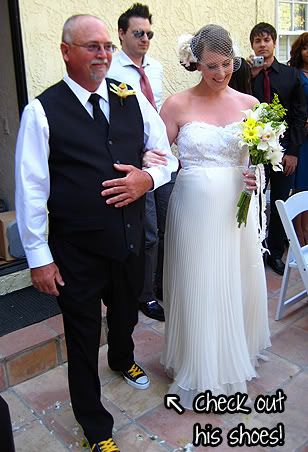 Her friend made her gorgeous veil: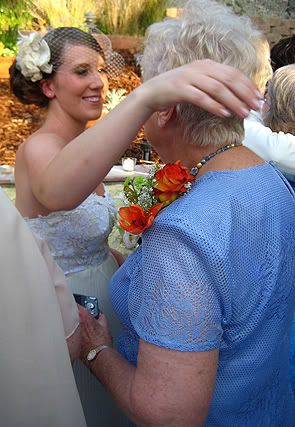 Wedding party, and the groom waiting for the bride...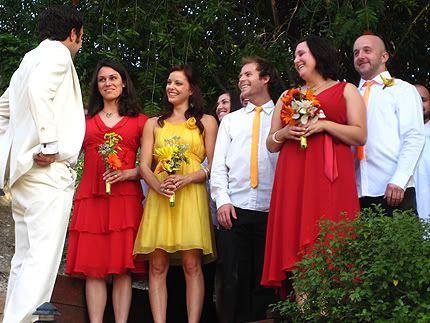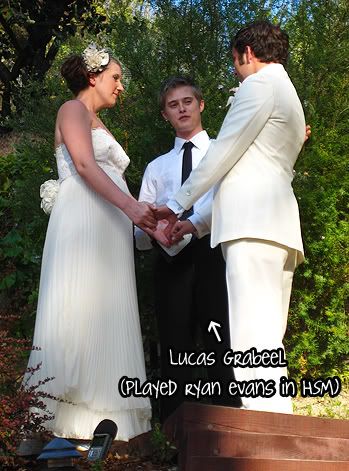 My other co-worker Irina, and the bride and groom: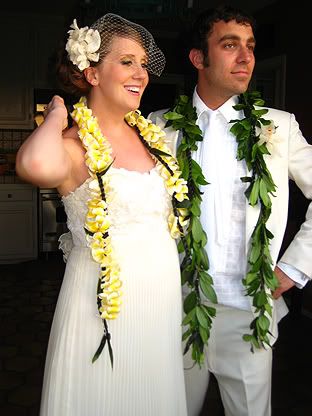 Made centerpieces: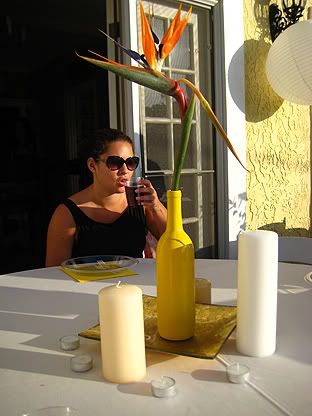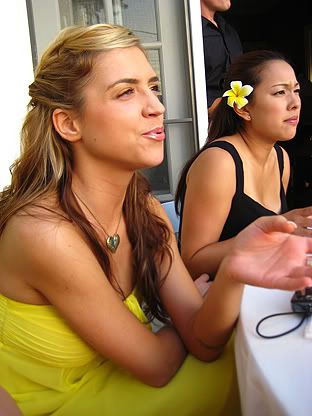 Me and my other co-workers Cynthia and Natasha. My dress is from a brand called "Teeze me" that I bought from Macy's...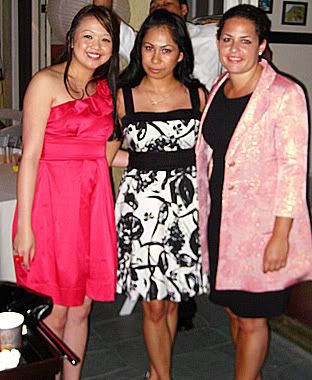 My look for the wedding, really plain faced other than the eyeliner, falsies, and lippie. So I am not gonna bother to list everything I used since it was really simple. The lippie however is Revlon's "Really Red' with MAC "Cult of Cherry" lipglass.