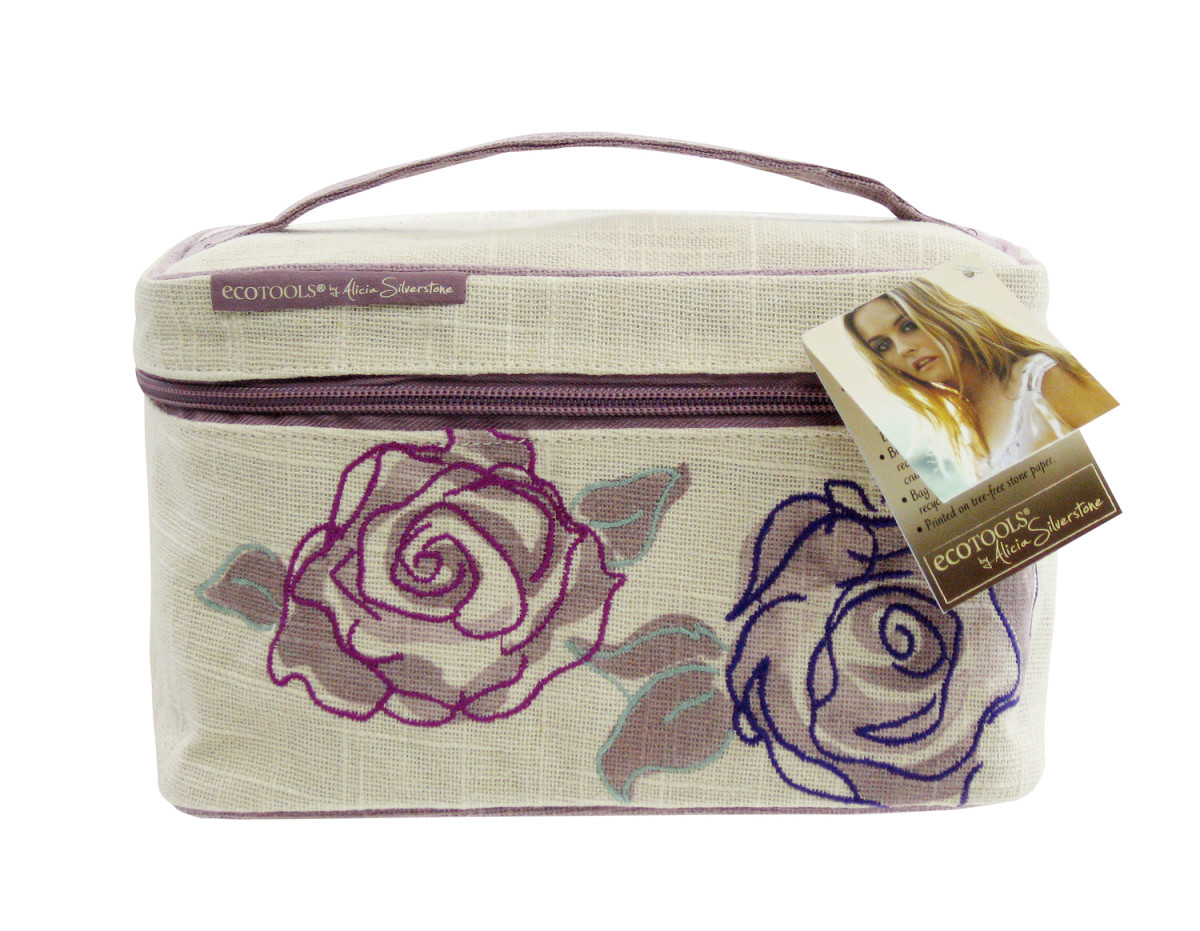 *New design*
Eco Tools has added super cute bags and traincases to their popular collection from
Alicia Silverstone
(this particular style that I have is different from the new
Spring 2011 collection
(bottom pic) because it's the original version, but I will be reviewing other bags from the new collection in my next post), but wanted to show the original first for comparison purposes. They are the same in terms of style and function, just a different design.
I bought this one at
Walgreens for $11.99
, and it has a removable clear zippered compartment underneath the lid on top to store more essentials like a toothbrush/toothpaste. makeup brushes, etc., and it's fastened with velcro. The traincase itself is pretty spacious, it fits a lot of things; however I don't like that there's no shell or liner to keep the case upright and sturdy, instead it flops around and potentially your stuff can fall off if you're not careful because it feels so flimsy.
Two of the popular cosmetic cases from the older version have been revamped with a very feminine floral design:
the traincase ($14.99) and the cosmetic bag ($8.99)
which carry all your necessary beauty accessories and can fit in any suitcase to make traveling a breeze.