After a long day at work, my face lit up when I saw the package by my door, "MY MINERALS!" I shrieked.

I haven't tested them out yet, but on my hand so far I love the glittery face blush and the intensive natural beige foundation. They are super tiny of course since they are samples, but if I do like them, you bet i'll be ordering more!




A tip from LoKitty about clumping mascara, all they need is a good wash! "may sound weird, but you can. clumping is usually caused by dried mascara on the wand. so every once in a while, take the wand, and with some mild soap and warm water, clean off all the mascara, then put it back in and pump a couple of times, take it out and repeat. this should help with the clumping! "

I also bought a couple of crease brushes because I was looking for some small brushes to gain better control for crease or corner application, of course they are from Essence of Beauty.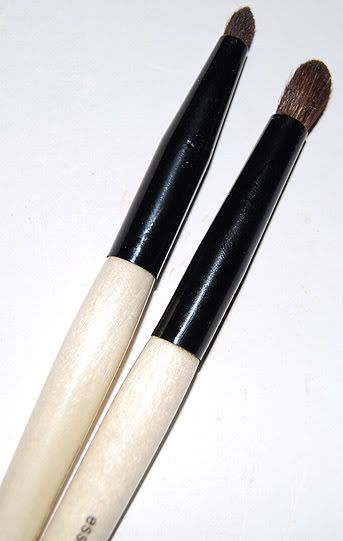 I bought some gradient black eyeshadows called "Runway Eyes" from Milani:




And lastly, my brown bag I bought with one of the giftcards I got for my bday: