I will be posting my review, swatches, and pics from the Hello Kitty collection, as well as a few from the Cream Team collection which we were also able to preview; in my next post! I haven't had time to edit all the pics since I knocked out completely yesterday from sleeping at 3am after the HK unveiling (I was too excited! LOL).

I didn't really like much from the actual collection, so I ended up nabbing the Hello Kitty Brush Holder, "Strayin'" lipstick, a few of the Cream Team lipsticks (the glosses were way too sheer for me), the HK tinted lip conditioner in "Pink Fish", and one of the Studio Sculpt foundations to try out. I wanted the Studio Sculpt concealers but they forgot to put it in my bag so I gotta go back for that one. I didn't think I would haul much based on preliminary pictures, but in person so many of them were gorgeous! And I had about $100 left on a gift card I got for Christmas so it worked out perfectly! Too bad they didn't give PRO discounts on the Hello Kitty collection (or any other "special" collection going forward,boo!), I talked to a few MA's (even MAC online) and they all said no to the discount on the HK collection (as if they don't have enough of our money!) But discount is available on products that are in regular packaging (such as the glitter liners).

Again I will post pics and a review of these collections but for now, here are a few pics from the party!

The line was crazy long and wrapped around a part of the mall, all the other shoppers were wondering what the chaos was about haha...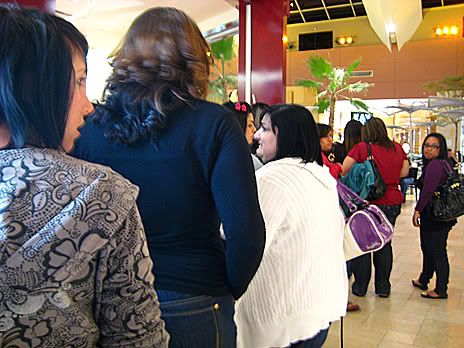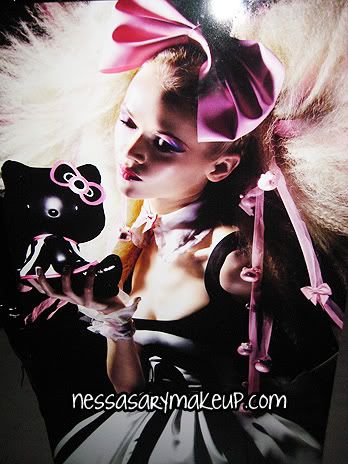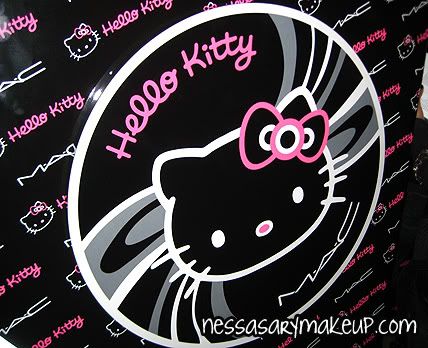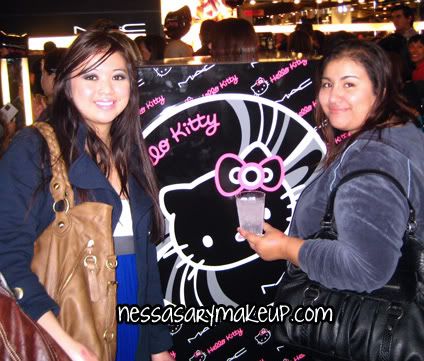 The craziness inside, Erica and I could barely move!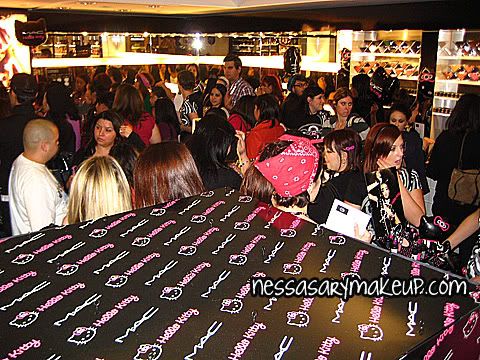 They had men with hot bodies sporting huge black Hello Kitty heads and tight pants(the MA told me there were fans INSIDE the heads for air), they were a bit scary, lol.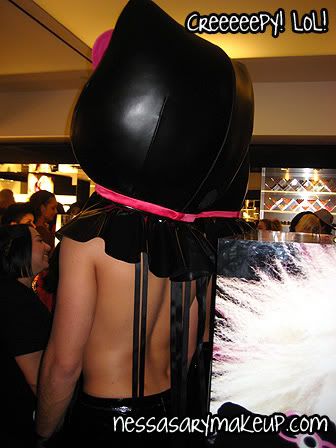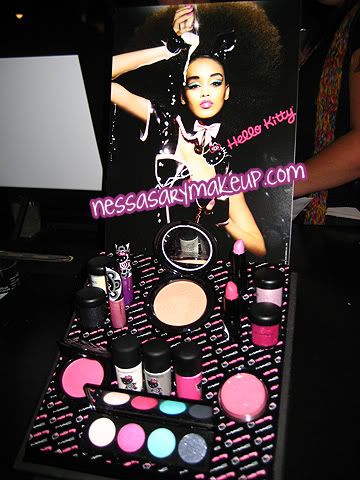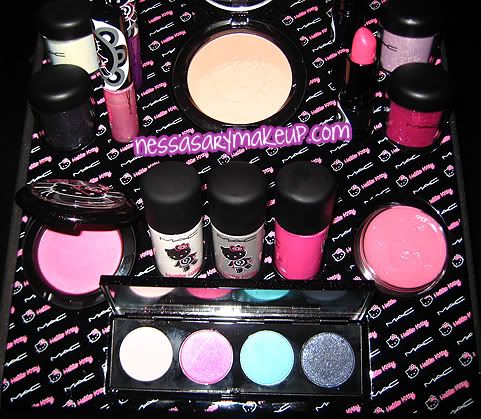 Preview of Well Defined (Studio Sculpt) & Creme Team collection: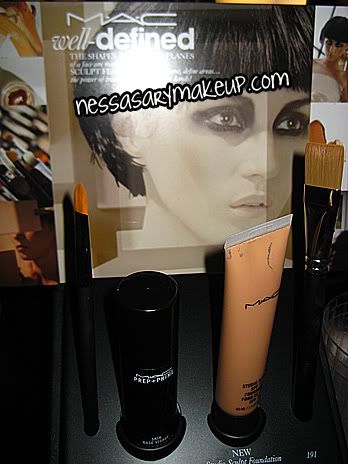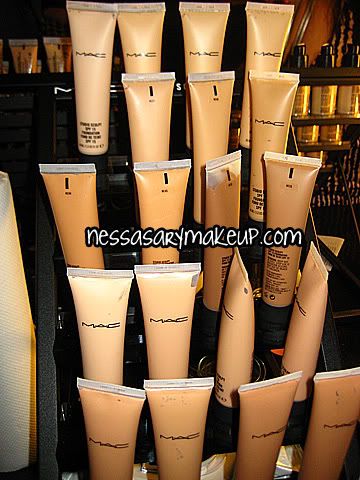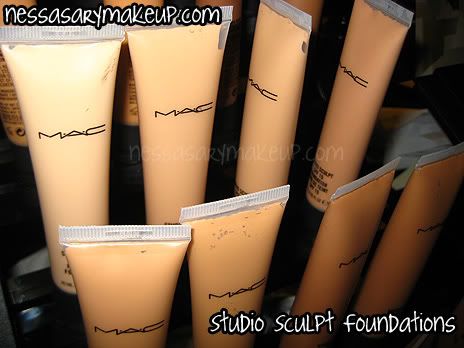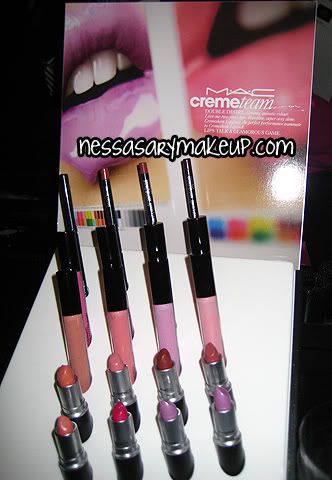 Me and Erica got matching tattoos!