A reader asked me to compare the MAC Tinted Lip Conditioner (TLC) in "Pink Fish" to the L'Oreal HIP Lip Balm in "Plush" to see if they are the same- but as you can see from the swatches, they are considerably different.

L'Oreal HIP Lip Balm in "Plush"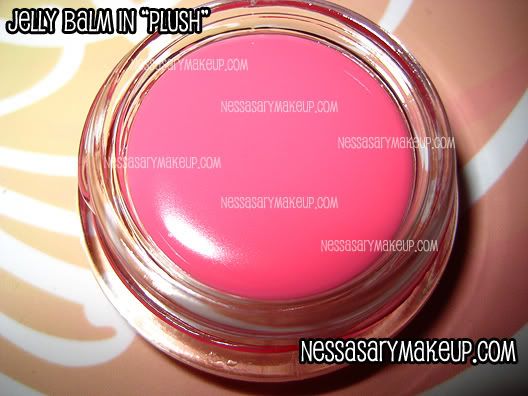 On the lips by itself: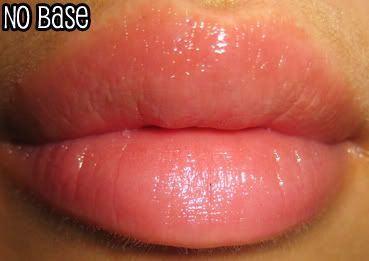 MAC TLC in "Pink Fish"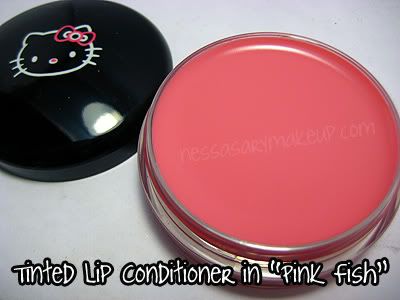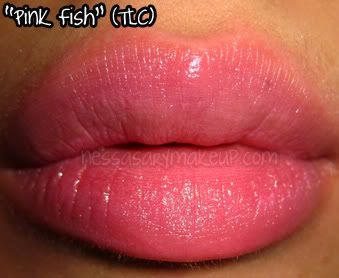 Side by side comparison: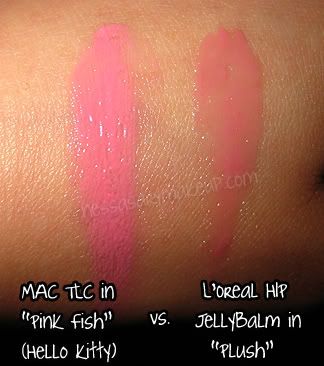 The differences? Other than the obvious differences such as the price and size (the TLC has more product); MAC's TLC in "Pink Fish" is more pigmented and has more of a cooler blue-based pink whereas the L'Oreal HIP Lip Balm in "Plush" is more transparent in color. The consistency of "Pink Fish" feels like a normal potted lip balm where it's not overly sticky and provides moisture to the lips; it also has SPF15. "Plush" has no SPF protection and is a bit sticky (and sweet!) and is also great over lipstick.

Overall, these two are pretty different, "Pink Fish" is pretty pigmented for a lip conditioner and is wonderful by itself to give the lips a nice soft and natural pink lip. Not to mention there's enough product to last a really long time! And for those of you that love lip products with SPF, MAC's TLC delivers in that aspect. If you are looking for something a bit more sheer, then L'Oreal Jelly Balms might be more for you.