I am usually sporting "natural"/neutral makeup looks everyday for work since it's super simple to do when you are pressed for time and because I am lazy M-F, haha. So I will try to incorporate some color this weekend (I apologize if the looks are starting to look the same as of late!). I wanted to do a look using MAC's "Strange Potion" lipglass from the Venomous Villains collections (I am just in love with this color! It's just so pretty on!) and my Urban Decay eyeliner in "Corrupt" (lower lashline) which is the perfect everyday eyeliner because it's soft and not harsh like black eyeliners and yet brings your peepers out.

Sorry no close-up eye shots due to my photopsia, I am trying to avoid aggravating it with the camera flash. :(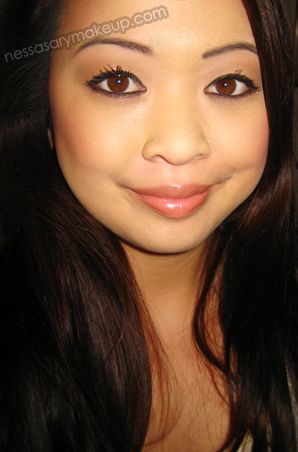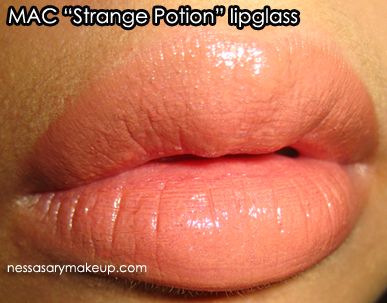 What I used:
[Face]
- MAC Studio Finish Concealer in NC35
- Buff'd Mineral Cosmetics (customized shade)
[Cheeks]
- MAC "Emote" blush for contouring forehead and cheeks
- MAC "Springsheen" blush
[Eyes]
- MAC e/s in "Bisque" and "Orb" all over the lid
- UD e/s in "Naked" on crease
- MAC Fluidline in "Blacktrack"
- Clinique Eyelash Primer
- Shiseido Lifting Mascara in Black
- UD eyeliner in "Corrupt" on lower lashline
[Lips]
- MAC lipglass in "Strange Potion" (LE)