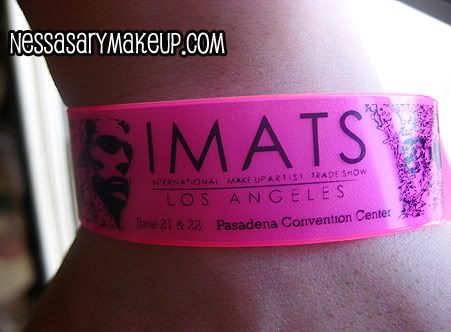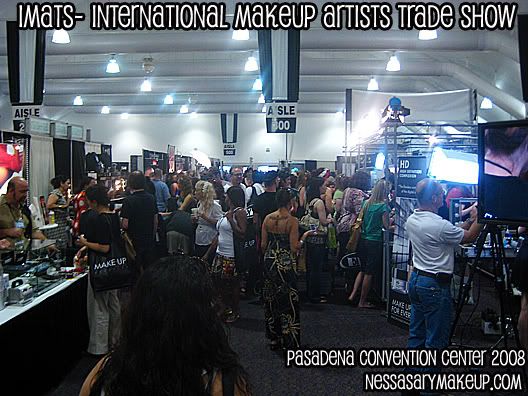 Sorry I was absent this weekend, that's because I attended the IMATS (International Makeup Artist Trade Show) at the Pasadena Convention Center. The show was both days, Saturday June 21 and Sunday June 22. I went with family- Erica and Tatiana, I also have to upload a video on my review of the show.

They showcased a lot of special FX/movie makeup, and it was really fun to see it from start to finish (as we were there early). There were a lot of people there from different aspects of the makeup and Hollywood industry, cinematic prosthetics, and even high fashion hair and makeup. They brought in corpse dummies from popular movies and shows such as CSI that looked INCREDIBLY REAL! They even had sessions on different areas of makeup such as eyebrow threading, specialFX, the movie Hellboy makeup, trends, and tons of other stuff!

There were many well-known as well as up and coming companies who exhibited, such as: MAC PRO, Kryolan, Graftobian, Cinema Secrets, Makeup Forever, Mehron, Naked Cosmetics, Senna Cosmetics, and much much more! MAC PRO was giving out MAC PRO membership to anyone WITHOUT the required documents as a show special AND they gave you a temporary one to use at the show, so my girlfriends got their membership on! Yup! You heard right, that means even if you NEVER touched a makeup product in your life, you were eligible for MAC Pro membership at the show. Many of the booths were selling their own products at a show special price as well as giving out samples left and right! They were selling makeup brushes of all kinds, and I mean ALL kinds, even brushes you probably never knew existed at $2 EACH! You know I had to nab a few! I also bought an 10-PAN Blush Palette from Auraline Cosmetics for ONLY $20 and Kryolan's "Invisible Matte" cream to prevent shine for only $6! It's $50+ in other places and the colors are gorgeous! (I will swatch them later). Tatiana bought a brush apron for only $15! And Erica enjoyed an airbrush session with Luminess.

We also got some FREE makeup from Senna Cosmetics.com, and they are so pigmented and really pretty for summer!

I also saw the gorgeous Elessa (a.k.a. Pursebuzz) and Koren (Enkore on YouTube). She is just so sweet and beautiful in person like she is in her YouTube videos! It was really nice meeting them at such a phenomenal show. It was by far, an AWESOME show!

And here are the pics to prove it! ***WARNING: SOME PICS ARE GRAPHIC*** Including an image depicted by a US soldier.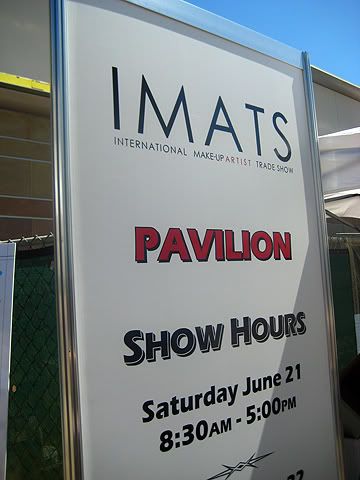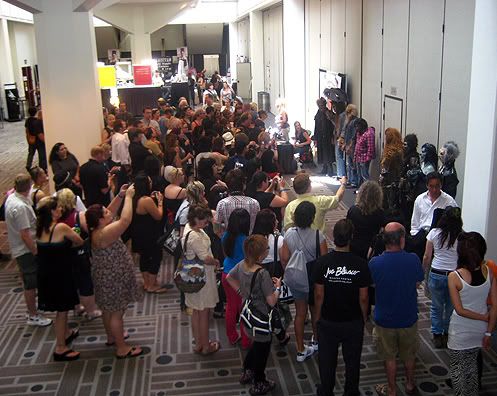 Our goodie bags:



The Makeup Contest: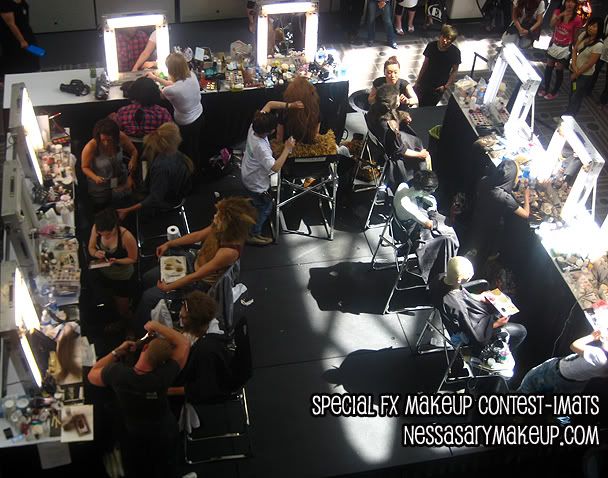 Me & Pursebuzz! I look like crap since I woke up so early, LOL. And there's Enkore in the back!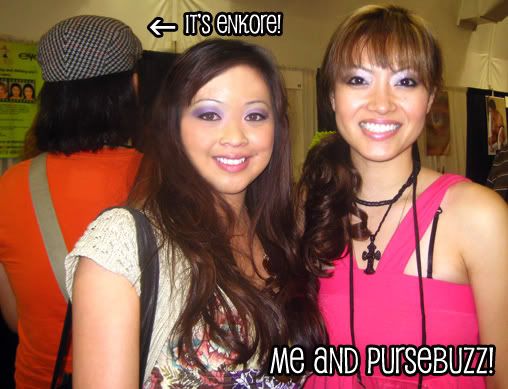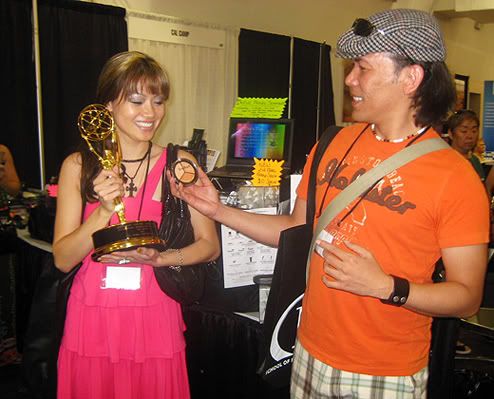 In action!



I love Senna!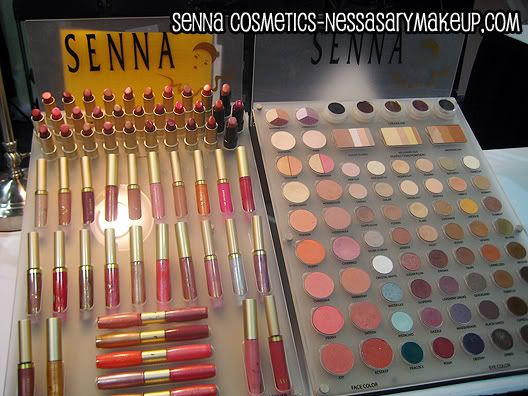 Our free loot: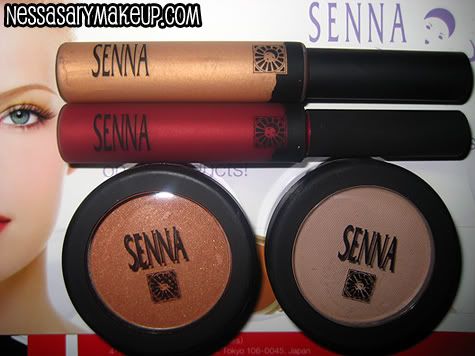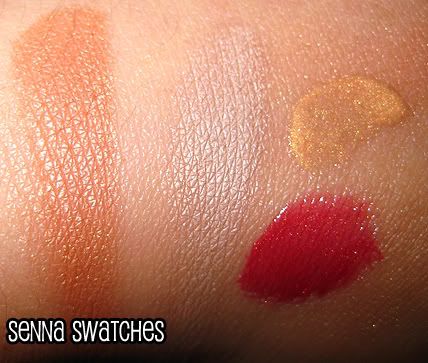 The MAC PRO booth (look at everyone scrambling to get their MAC PRO cards!):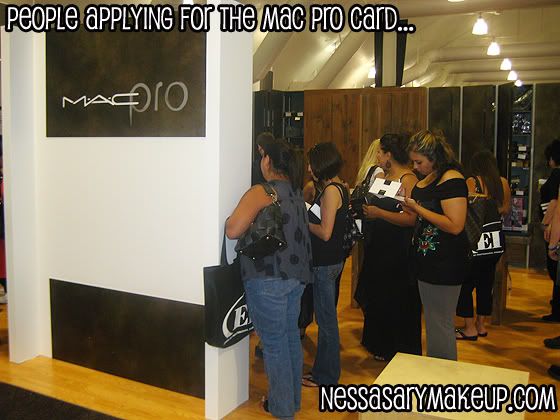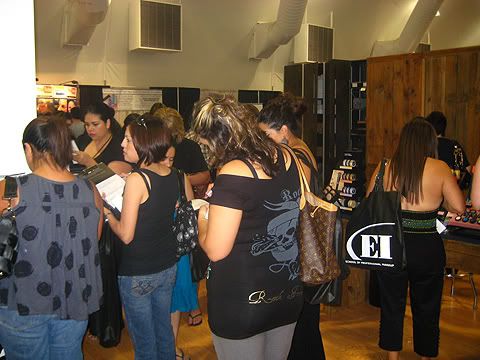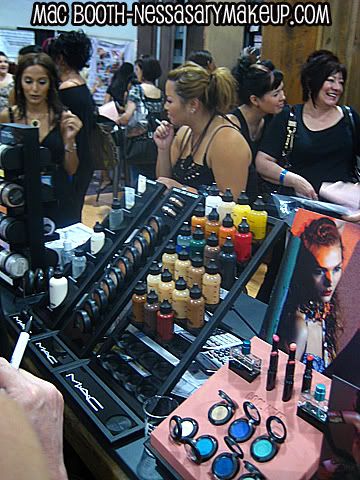 Makeup Forever Booth: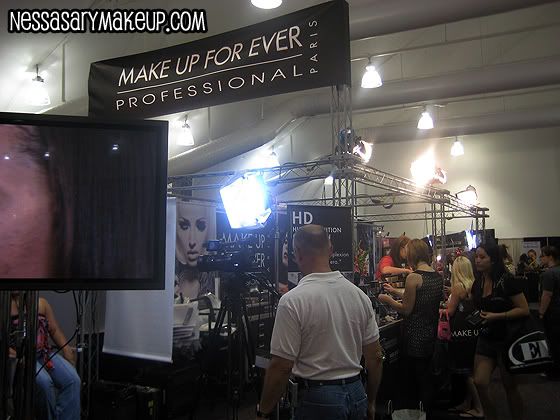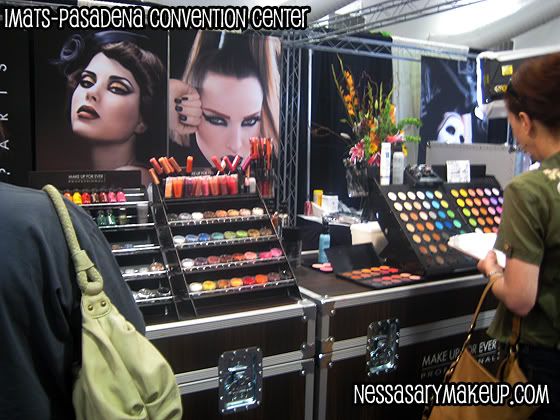 I want this!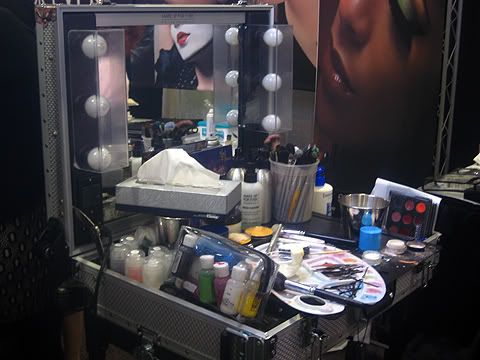 They even had cotton candy!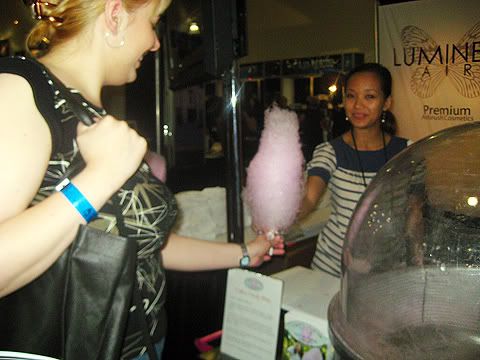 Look how cute Tatiana is with her cotton candy, this girl is awesome at doing hair, she graduated from Cosmetology school and has her license, so watch out for her!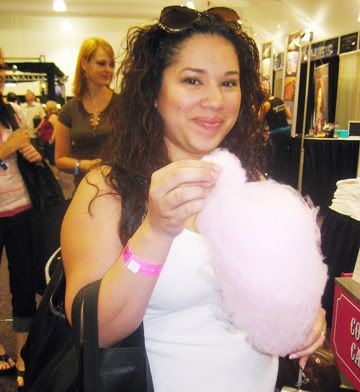 Erica with the Makeup Artist from Luminess Airbrush Cosmetics, trying on the airbrush foundation: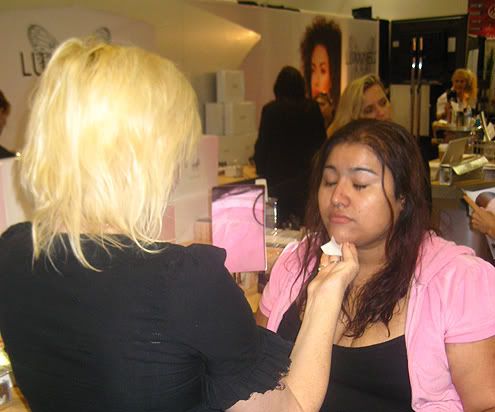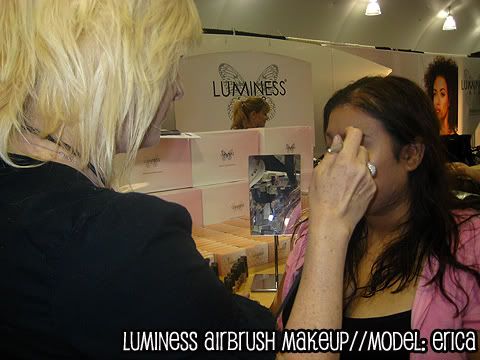 Result? She likes it! She really likes it! Look she even has pink cotton candy to match her shirt! LOL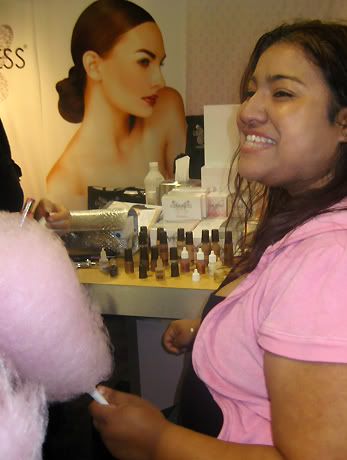 And I got a cool shirt with a butterfly on it!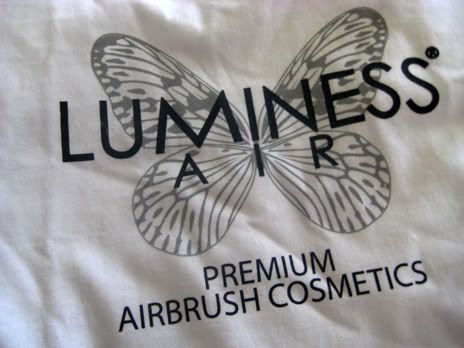 Look at all those brushes! Only $2-6 a pop!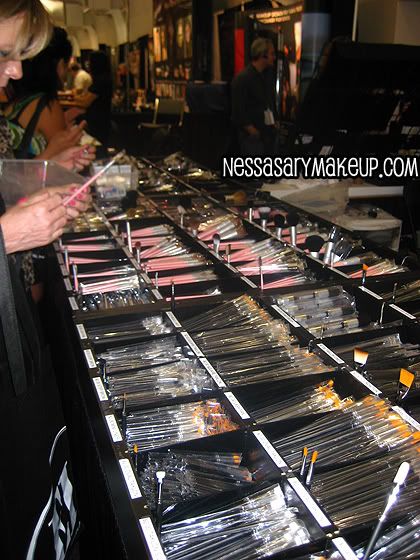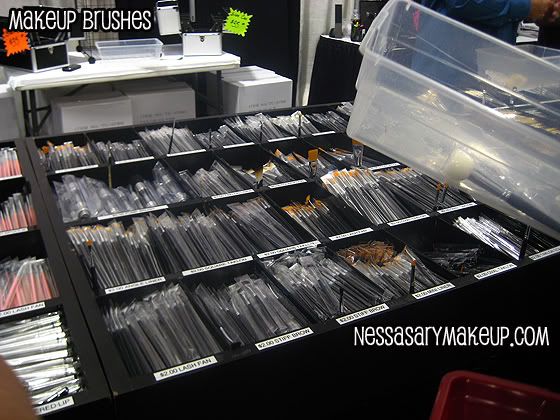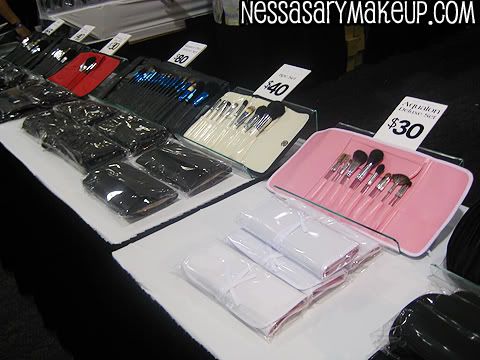 Brush Sets WITH a brush roll??! For $15-$20!?? SOLD!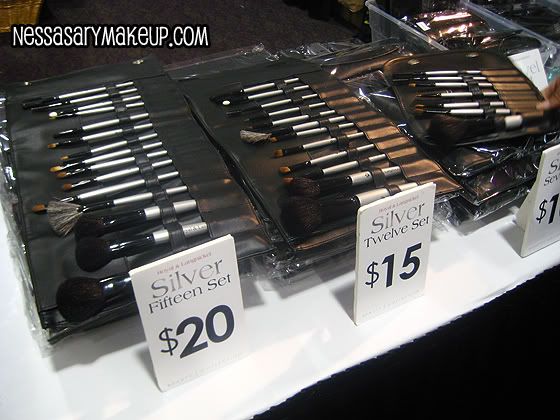 What I bought from that brush bin madness (angled fluff brush, eyelash fan brush, large concealer brush, maxi mop brush, and an eyelash definer comb):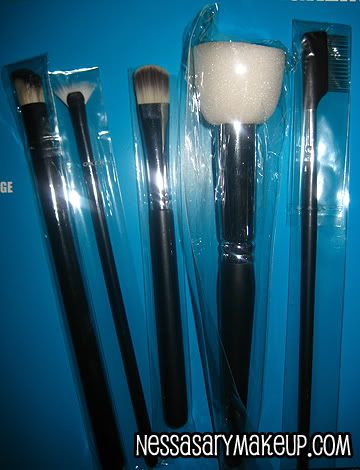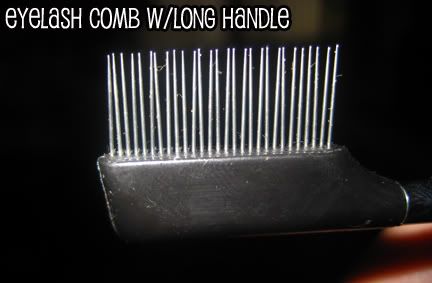 Look how cute! To comb out clumps left from mascara!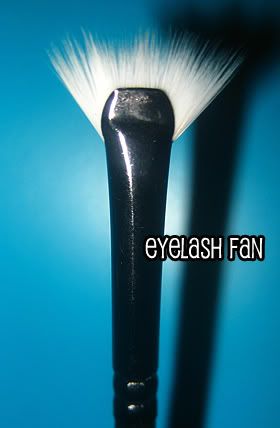 Maxi Mob brush, a flat-top sponge to apply liquids such as foundation: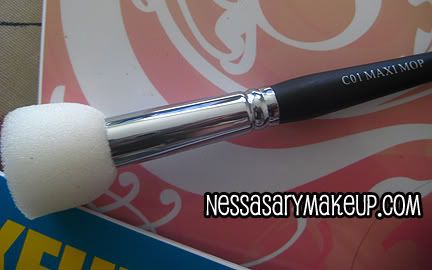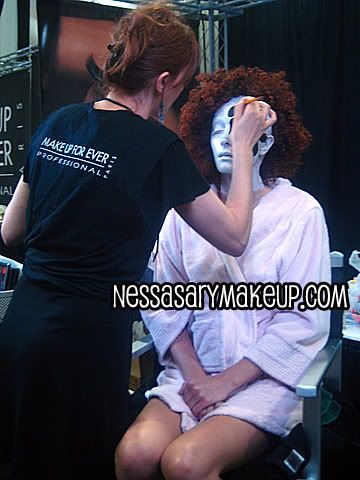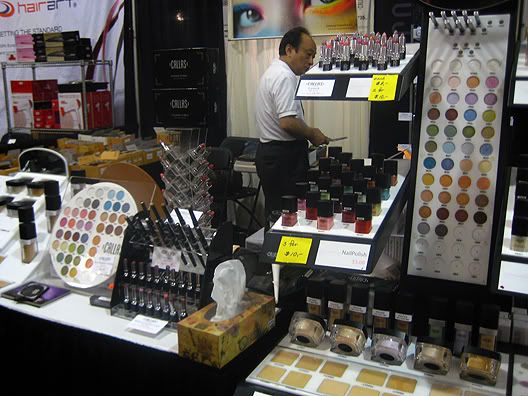 Now the FUN STUFF!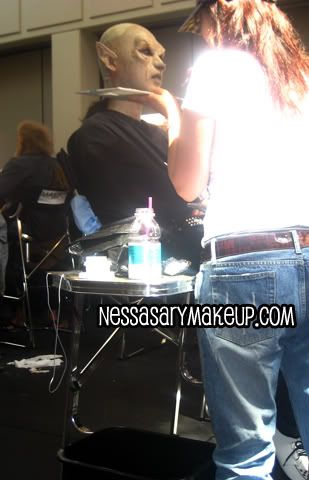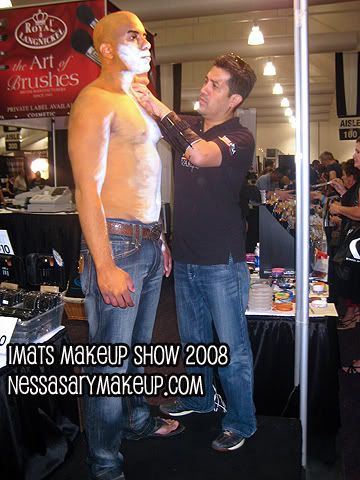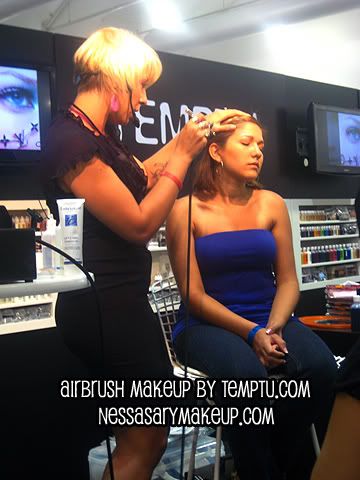 BEFORE:



Getting there!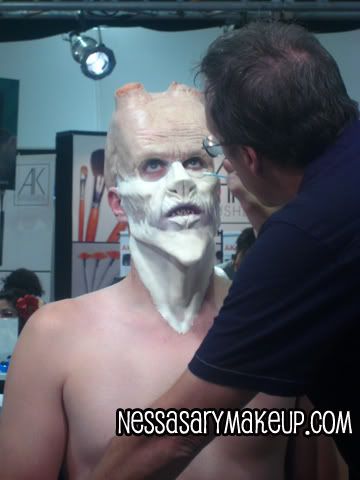 Gross isn't it????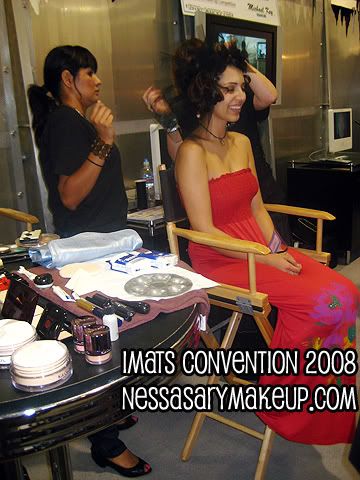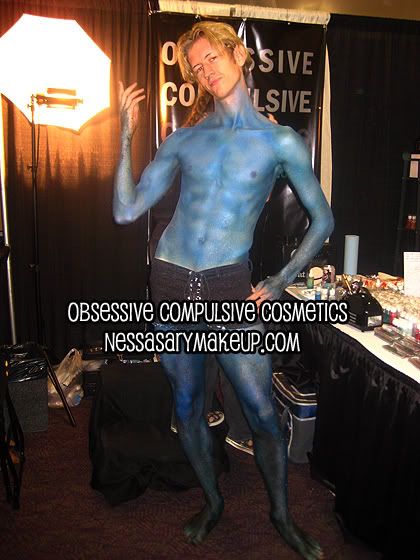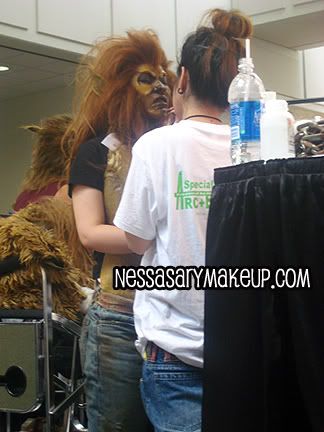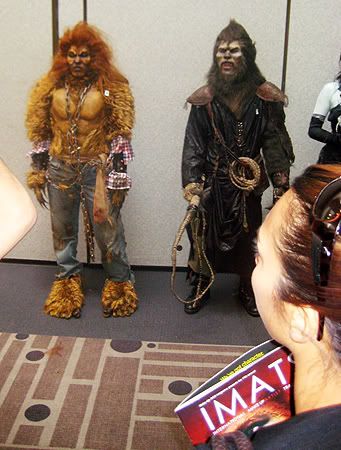 She is putting on a real-looking tattoo on the model....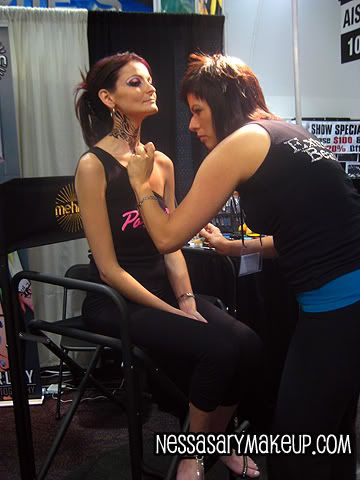 Reminds me of Johnny Depp...



Nice acrylics!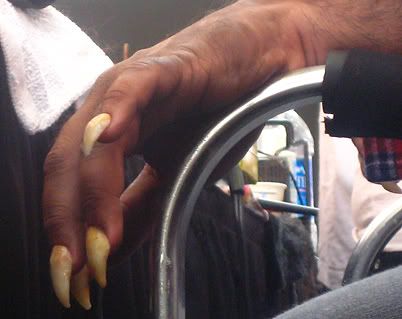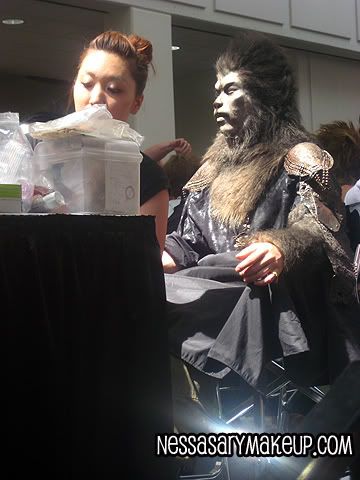 Edward Scissor Hands!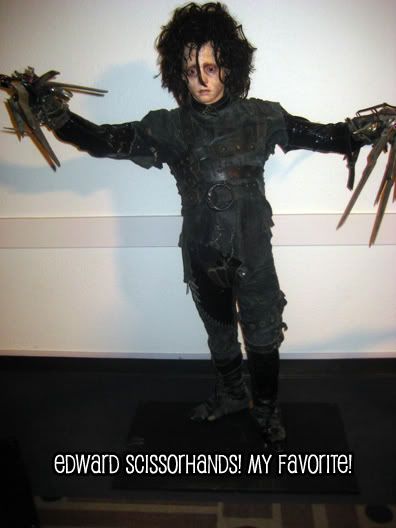 Looks SO REAL!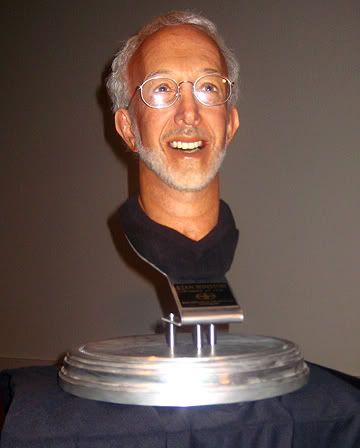 Corpses used in CSI, aren't they scary??? Looks real!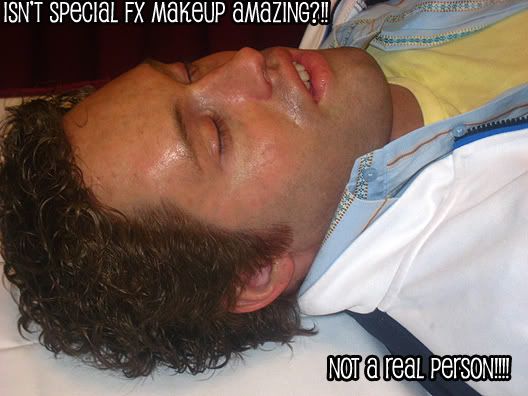 It's a DUMMY!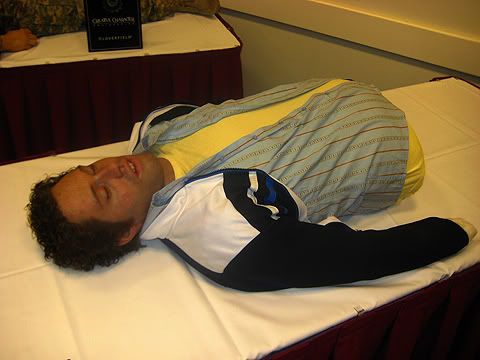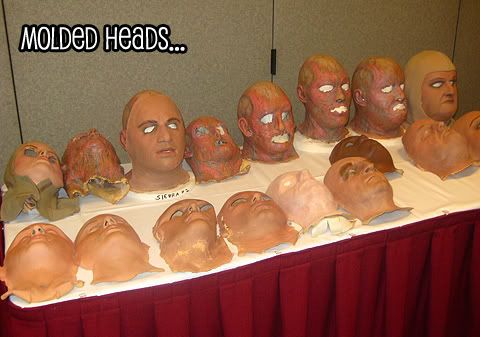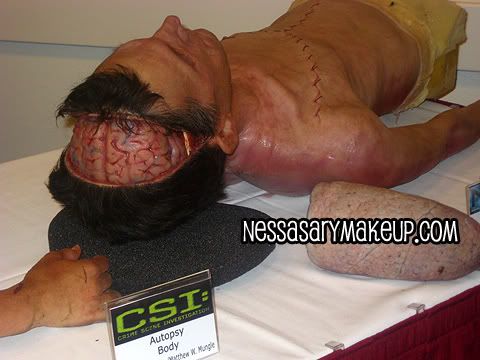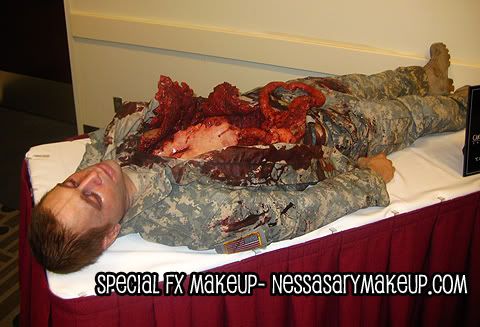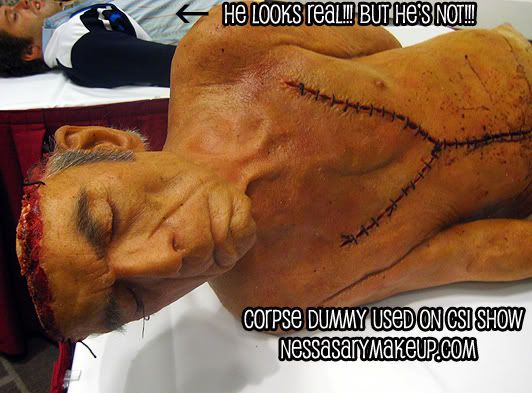 This boy's BEFORE pic: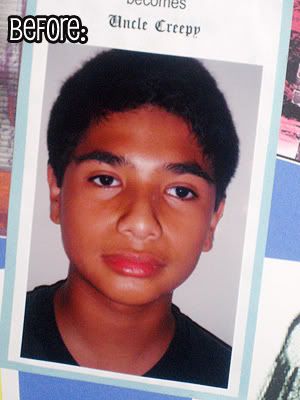 Slowly starting...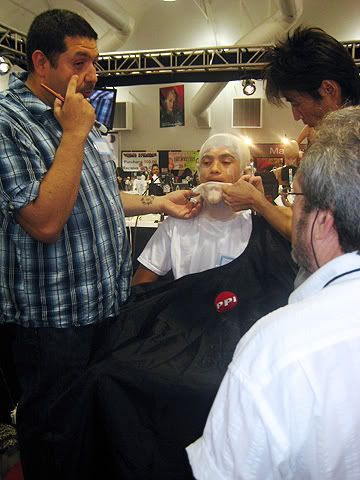 AFTER: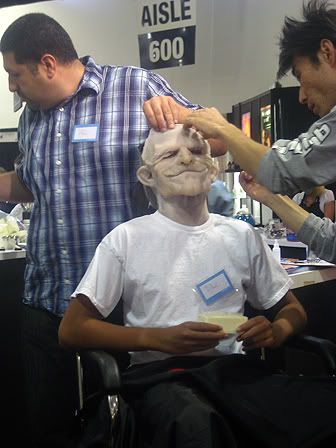 Where I might want to go to school...

MUD (Makeup Designory)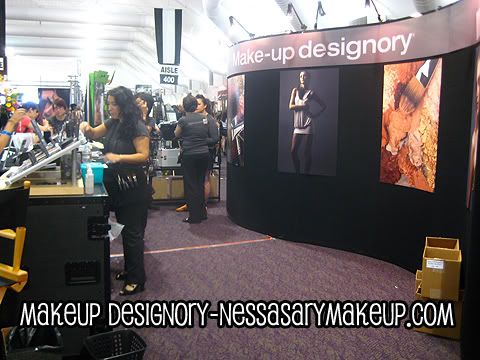 Or Joe Blasco...



I bought Kryolan's Invisible Mattifying Cream to take out shine!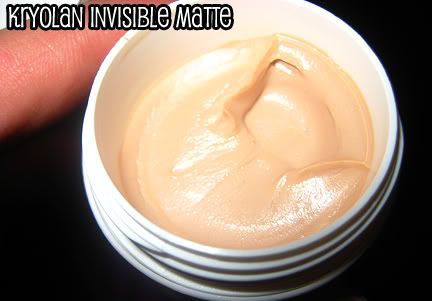 The Auraline Blush Palette I bought for only $20! (Swatches and review coming soon!)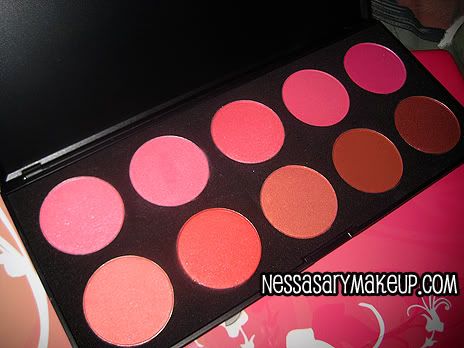 Natural light:



All the reading material I got...I have tons of reading to do! Ta-ta!