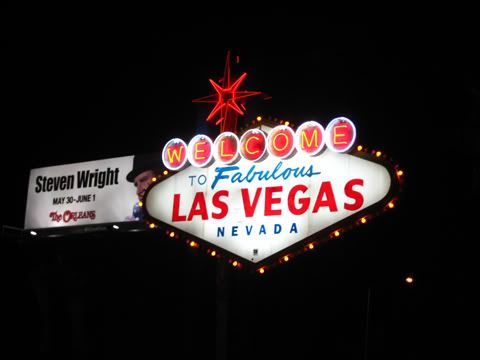 Thank you all for the birthday greetings! I really appreciate it! Crazy how time flies! I talked to my dad on the phone and he said he remembers when I was little and now I am grown...awww he sounded a bit sad, but at least he still has my younger sissies!

Geez, I am only gone for a couple days and I have so many people to reply back to! So, bare with me while I try and reply to all of you one by one. Many of you have asked when the site will be up, and I am hoping really soon, everything is pretty much done, it's just taking pictures and putting in the descriptions of the items for my online store, as well as minor tweaks here and there. I want to focus on it but that would mean me not being able to update, and of course I don't want that! So I am trying to do both at the same time! :)

We got back from Vegas late last night and because I had work early today I just went to bed and didn't have time to update. The one thing I hate about a vacation whether it be a week long or a weekend getaway, is coming back and having so much to do- laundry, unpacking, catching up, it's quite tiring.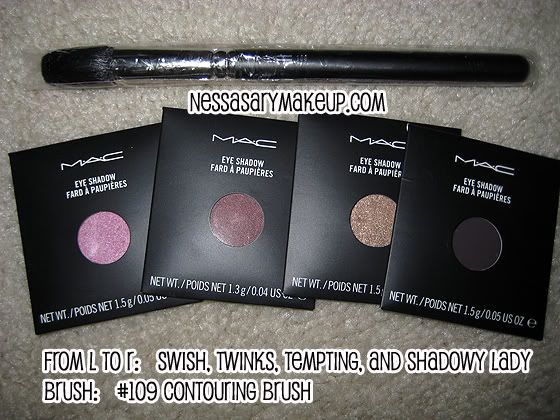 Vegas was hot! We ate at the Rio Buffet and Sonics. Yum! I was a bit disappointed as I didn't find a lot of stuff at the MAC PRO store (even though they have some products from the older collections such as Alexander McQueen) or from CCO. I just came out of the MAC PRO store with a few eyeshadow refills and a #109 contouring brush.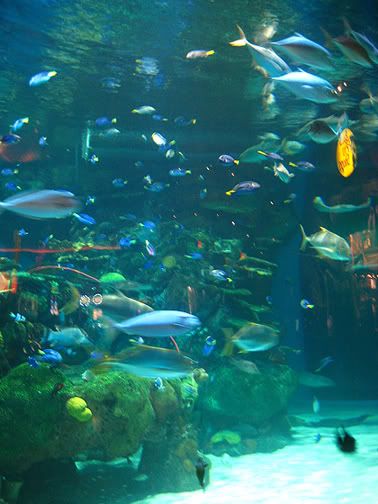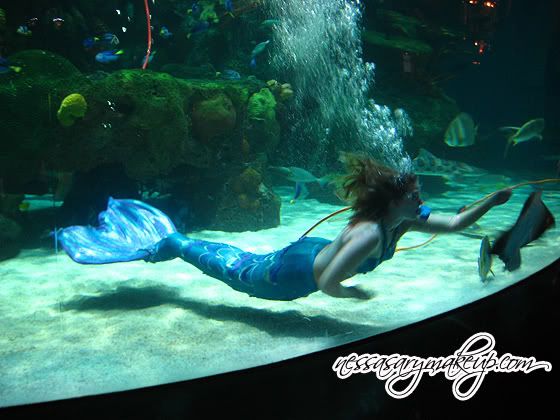 We stayed at the Silverton Hotel off the strip and it had a HUGE aquarium and a gorgeous mermaid, it was neat!

I won $300 at the Wheel of Fortune slots, not all at once but separately and I only put $15 in the machine! So of course I cashed out and kept it, didn't really shop around this time, which is good since I should just save my money. This trip to Vegas was a lucky one for the BF, since my last post he just kept winning left and right, and I was so happy for him because he spent so much money repairing his car and my present!

My wonderful BF got me the Louis Vuitton purse I wanted for my birthday! And he gave me some shopping money! I really wanted this purse since this post back in February, but just couldn't justify spending $650 for this baby, so I am glad he paid attention and now it's mine! LOL

Meet my first designer purse, the Damier Azur Speedy 30: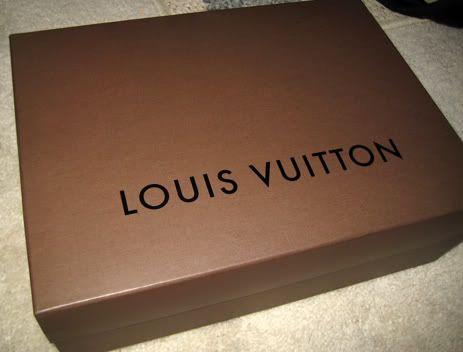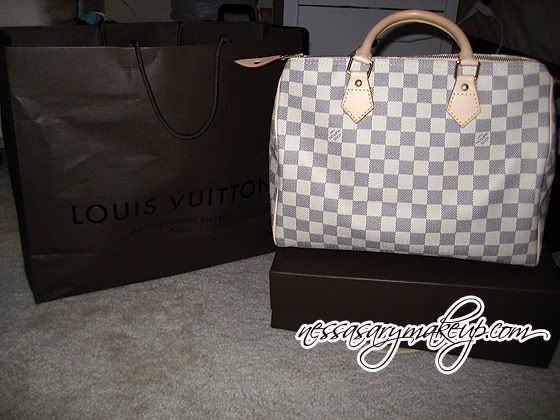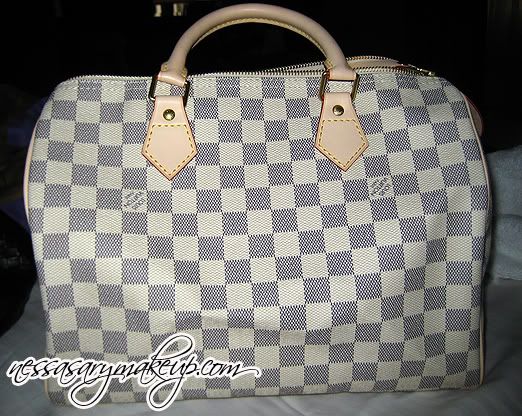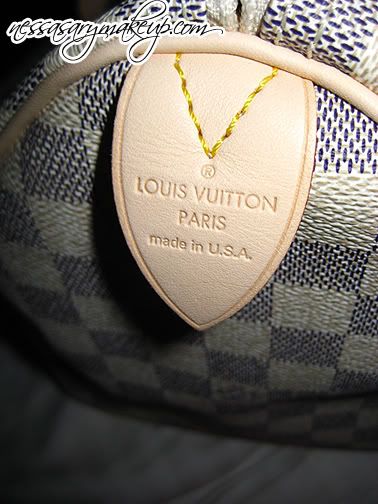 1 out of 3 of my winnings: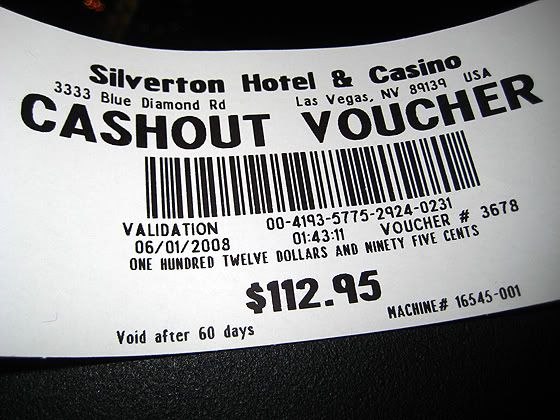 Fremont Street: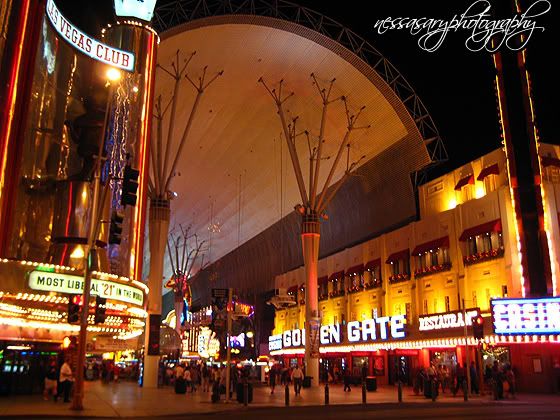 The BF still sees dollar signs!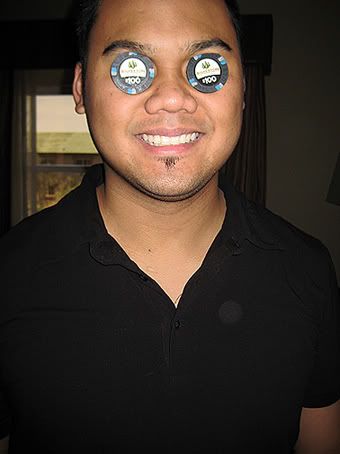 I went back to work and my awesome and creative co-worker Diana was super sweet and made my a candy basket for my sweet tooth with all my favorite candy! You can bet it'll all be gone by tomorrow, LOL.