***CONTEST CLOSED****

As much as Cali is a fun place to be, the summers here are killer, and today was no exception, although it's still spring, it was so damn hot today! It makes me miss winter already...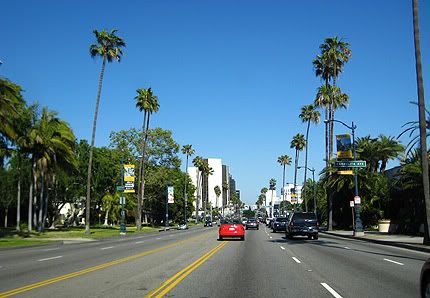 The BF and I went to the Beverly Center last weekend since I have NEVER been there and I've been living in Cali for like 12 years now! It was fun just walking around, he bought some shirts, and I didn't really buy much (shocker!) which is a good thing since I am trying hard to control my spending habits and not go overboard since my birthday is around the corner, then it's Hawaii time. Based on pictures and swatches I've seen online, I only want 3 or 4 things from the MAC Rose Romance Collection, just one of the beauty powders, a lipstick and 2 lipglosses. None of the eyeshadows are wowing me at the moment, but the lippie lover that I am, those are definitely worth looking at.

Did anyone see Gossip Girls last night?!!?? Was that one of the funniest episodes or what! I loved how Dan and Serena were pretending to be together in front of Gabriel, it was hilarious! And poor Chuck, what a lost soul, but he is a cutie!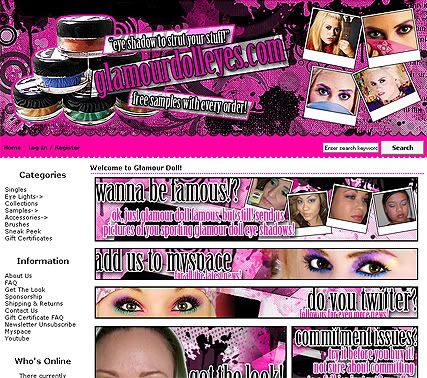 Anyway, I am having another CONTEST! The WINNER gets to choose 5 FULL-SIZED colors from Glamourdolleyes.com, as you recall I did a post with a few swatches last week, and these eyeshadows are amazingly pigmented and affordable.

So what do you have to do to get a chance to win? Simply follow my blog (to the right under "Followers") and/or leave a comment on this post with your email!

When does the contest end? The contest ends TODAY April 21st, at 11:59 PST. All entries submitted AFTER 11:59 PST WILL NOT BE ACCEPTED. Follow the rules!

Who can enter? ANYONE can enter, US AND International readers can enter! Just either follow my blog and/or leave a comment in this post with your email (if you have a blog or profile that I can contact you from, you DO NOT have to leave your email).

The winner will be notified (picked randomly) via email April 23rd, 2009 and can then let me know the 5 colors of their choice. Good luck and thanks for participating!

Here is a quick look I did using Glamourdolleyes eye shadows in "Lime Light Pie" and "Olivia Green", sorry I got outta the shower and started playing with makeup haha. (lips: MAC "Fleshpot" to neutralize lip color, then applied MAC "Creme d' Nude" lipstick)