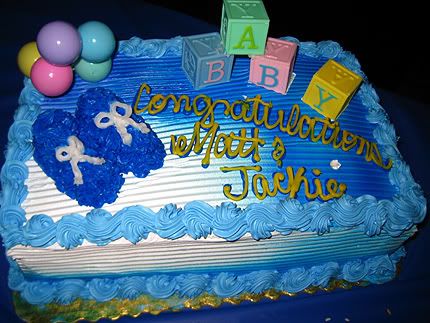 On Saturday the BF and I were invited by the wonderful JRose (Jackie) to her baby shower to celebrate her baby Ethan who will soon make his entrance into this world! It was nice seeing Jackie's good friend CeeJae again and Anne was also there with her friend Ian, and it was also nice to finally meet fellow beauty bloggers Christiana and Imee; these gals are so awesome and so down to earth, now that I know that Christiana is practically neighbors with my BF, we can probably hang out more with her and her man. The boys were cool too, we were just laughing about the most random stuff, I wanted Christiana to sing, but her BF said after she has a few drinks, lol so I kept a mental note of that for next time, HAHA.

Jackie is the most cutest pregnant woman I have ever seen! Her baby bump just makes you go "awwww!" LOL. The cake was SOOOO good, it has whip cream and fresh strawberries inside, we kept going back for more! And Jackie has such a gorgeous view from her backyard!

Anyway, here are some pics!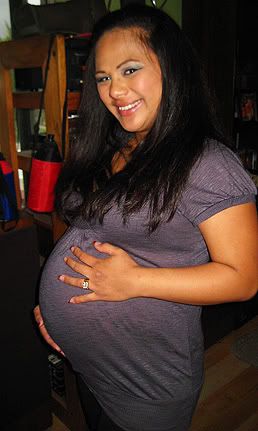 Anne and Ian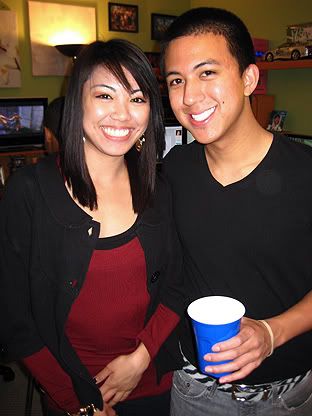 Anne working out while she is holding a slice of cake! LOL, now THAT is talent...and ironic! HAHA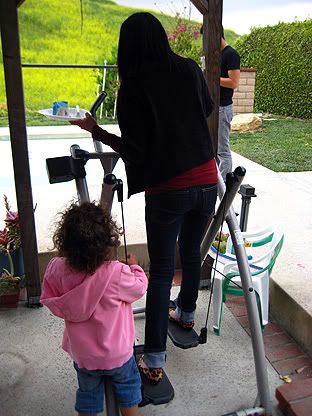 Cutting the cake...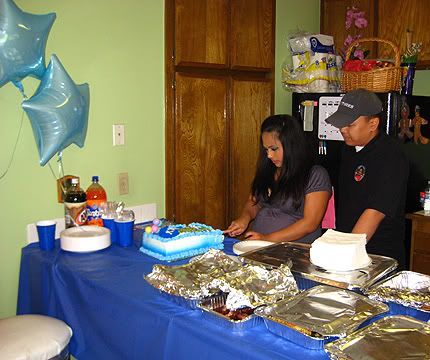 In Jackie's backyard...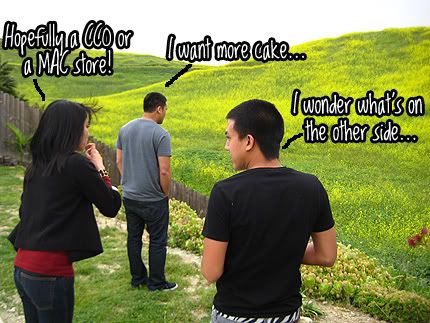 "Jon, take 2 big steps forward..."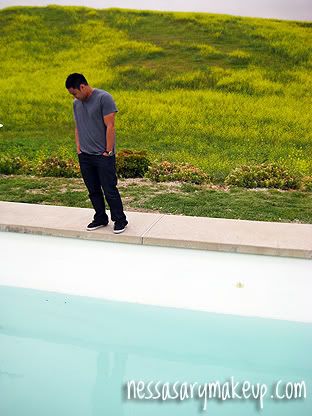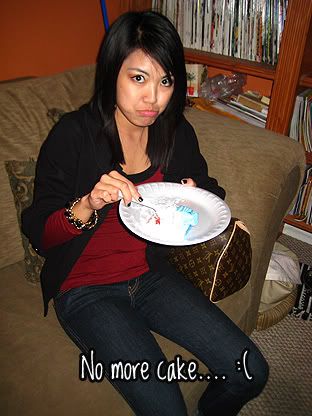 Opening gifts...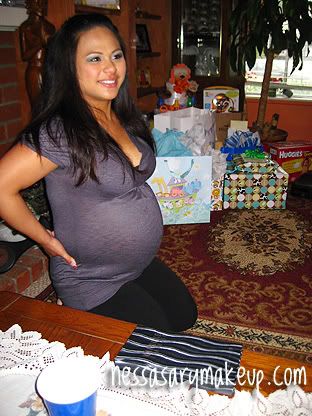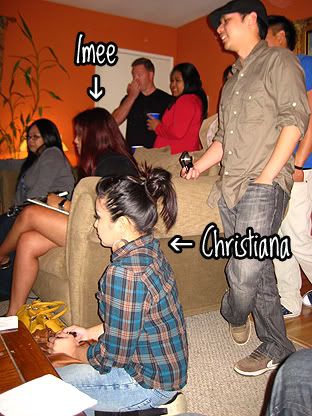 Carol and Imee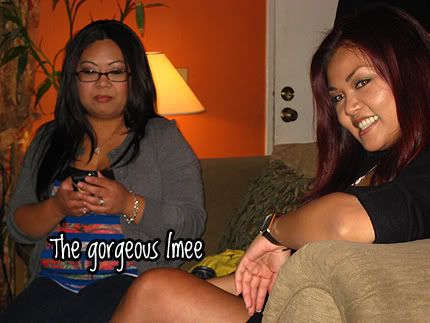 I am the shortest one. :)