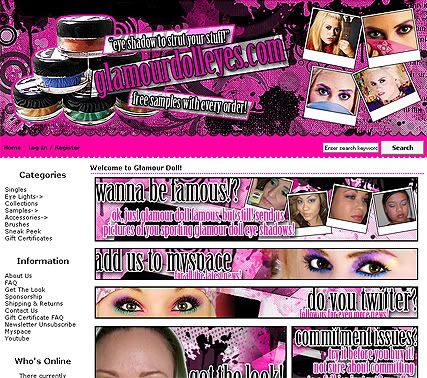 I bought a few sample jars of loose mineral eyeshadows from www.glamourdolleyes.com and I am just enamored! They are so vibrant and very-well pigmented so one swipe gives you THIS amount of color. What I love about them? Is that you can order samples by the jar AND baggies, which is great because I hate samples in baggies, it's messy and you end up wasting product. Baggie samples are just $2.00 and jar samples are $3.50. I also love the range of colors she has as well as the types (such as matte and shimmer). The packaging itself is cute! She delivers them with care, wrapped in cute zebra print tissue paper AND there are FREE samples with ANY order! Not a lot of companies do that nowadays. I am so excited to do a look using these eye shadows soon!

I spoke to the owner, whose name is also Vanessa! And she was nice enough to give my readers a discount, so 15% off orders of $10 or more! Simply use the coupon/promo code "nessadoll" at checkout.

For shipping questions, CLICK HERE. She does ship both domestically AND internationally.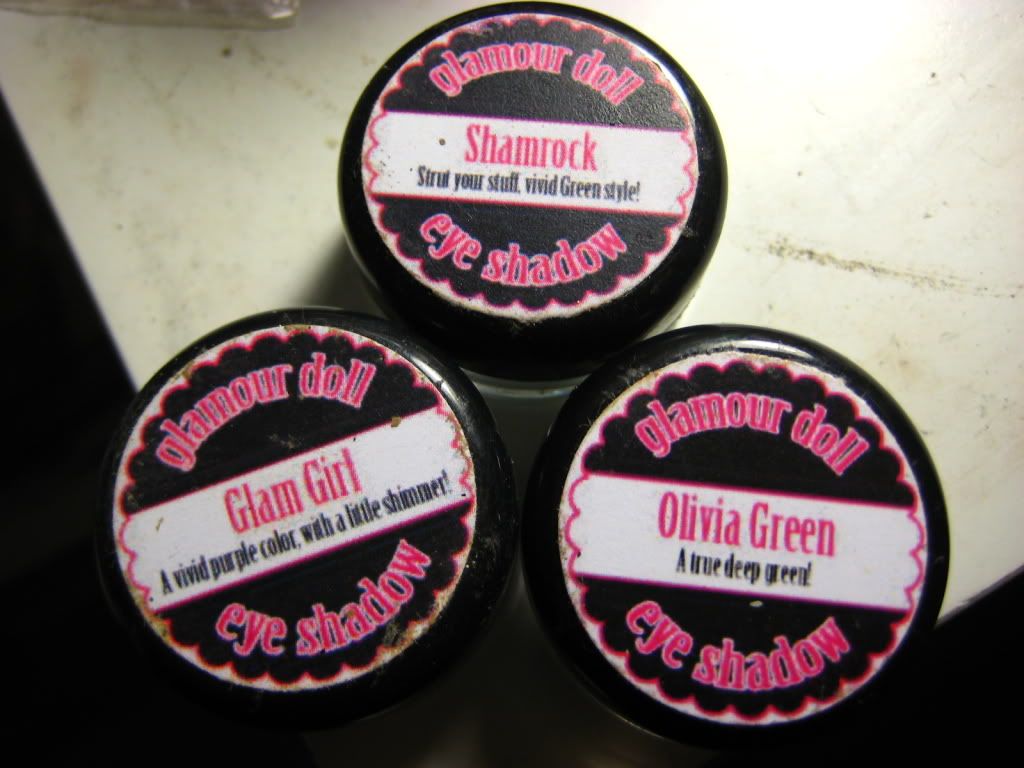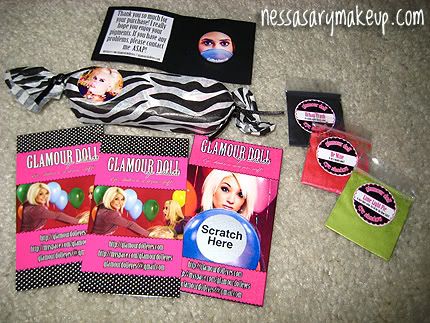 Swatches done dry without any primer underneath...