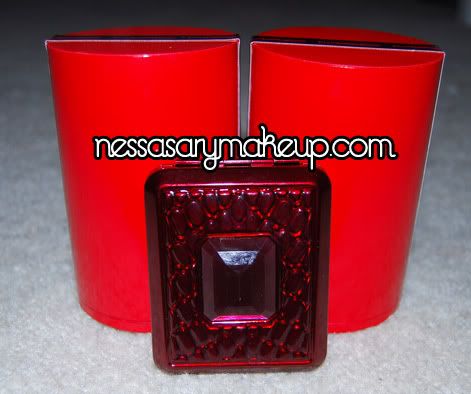 I know, I am SO behind on everything, including the latest MAC holiday collections! I made a goal to catch up this weekend on all your questions/emails/comments, as well as all the product reviews you ladies are waiting for. I have TONS of stuff to review it's insane. My vanity and bathroom look like a tornado hit it with all the products just sprawled across his sink and mine, the BF is probably getting annoyed since my stuff is all over the place haha.

Anyway, I bought a few things from this year's holiday collection (last week) of course I had to get my hands on the little darlings collection! I love lippies, so the thought of having the pink and neutral lip/lustreglass set made me giddy! For $29.50 each set, that's a steal considering that one lipglass or lustreglass is around $14.50-$15 EACH. And you get 5 good-sized tubes in the holiday set, and they are all really pretty colors. Last year I passed on the lippie sets and instead got the eyeshadow palettes and the cool pigment set, but this year I went the complete opposite where I bought all lippies, and no pigments. (Sorry I forgot to take a pic of the Coral lip set!)

I also bought the Smokey Eyes Palette, I really wasn't going to get ANY of the eyeshadow palettes from Passions of Red simply because most of the colors are dupable with some of MAC's permanent colors OR they were just bleh to me considering I still have BARELY touched LAST YEAR'S holiday palettes. Even though I have last year's smokey eye palette, I wanted to get this year's because last year's was more on the smokey brown side, rather than the grey's and blacks and I thought it would just be a nice palette to have. (Also in case any of you are interested, I am selling LAST YEAR'S smokey eye palette from the Antiquitease collection since I have only used it twice and probably will never use it again, $30 with shipping, US Residents only, original price was $36, email me).

I also included a picture of the WARM eyes palette that my friend got, she let me play with it to get these pics, LOL.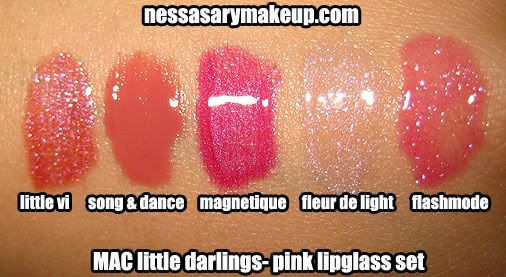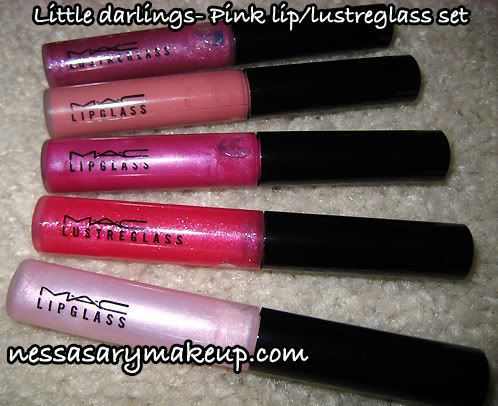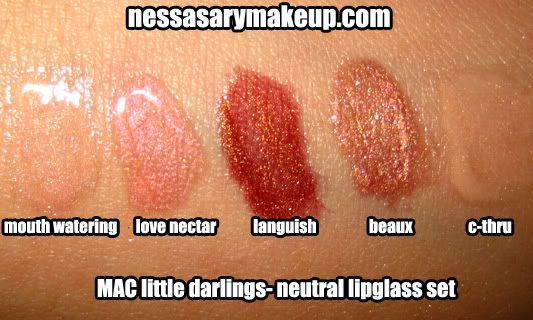 No base, just lipgloss...
Swatches from the PINK set (my favorite is "Song & Dance" and some of the swatches are crappy since I was in a hurry!):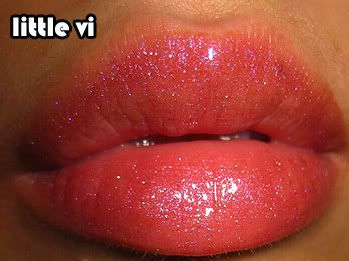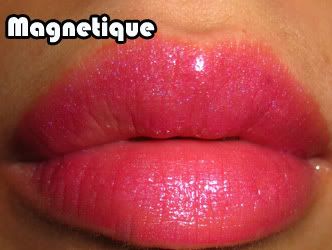 Swatches from the NEUTRAL set (my favorite is "love nectar"):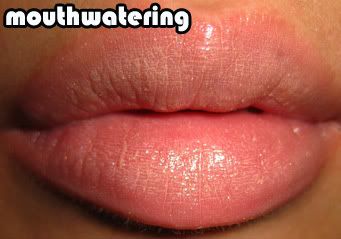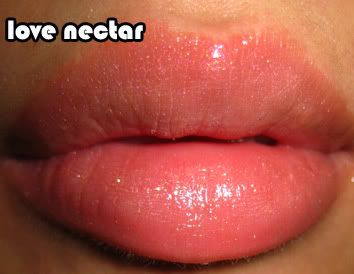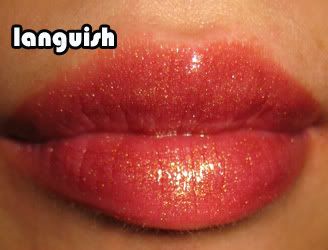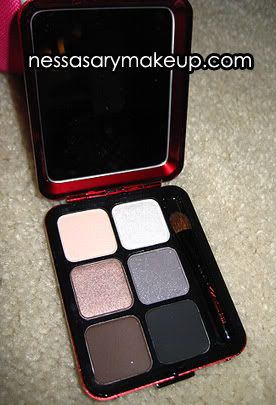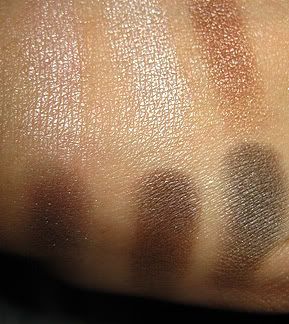 Using the smokey eyes palette (inner lid used a bit of "Vex" which is NOT in the palette, but it's a permanent e/s):



WARM eyes: