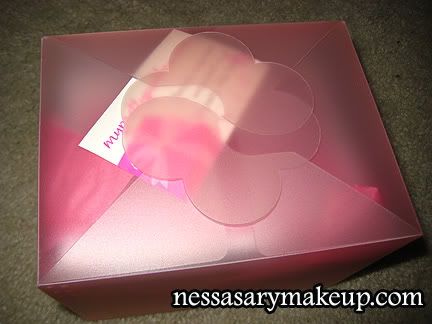 I was happy to receive my pretty pink box from Linda over at myprettypinkbox.com!

So what IS IT exactly? It's a cute decent-sized box full of samples (some are even more than a sample size, and some may be a full-size sample) from various companies giving YOU the opportunity to try out different products and companies. They have different samples each month, and it's selected at random. (CLICK HERE to see some of the cosmetic and skincare companies that are joining in the fun!)

It's a great way to try different things without committing to a product that may not work for you.

I do not know how much the boxes are, but you can definitely get more information on the website and even submit your email for a reminder for next month's box. So check it out!