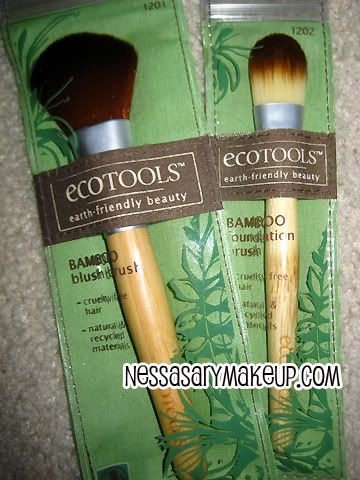 So everyone is going GREEN lately, and we should! The Earth is where we live, and where our children will live, so why not save the earth while looking good??
I went to Walgreens and bought some more
Eco-Tools Brushes
, I don't know too many spots that sell Eco-Tools, other than Walgreens, but they have a store locater so you can see what stores are around you that carry them. I bought their blush brush and their small foundation brush to get into smaller areas like under the eye, around the nose, etc. I have the Essence of Beauty foundation brush, but it's too huge for those tiny little areas.
The bristles are made out of animal-free hair, the ferrule is made out of recycled aluminum, and the handles are made out of sturdy bamboo as it has low affect on the Earth's resources.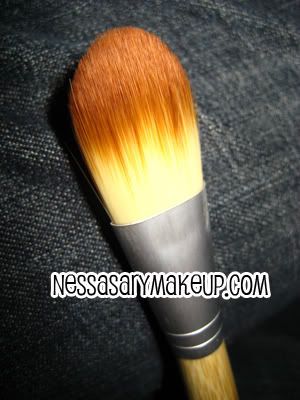 So you can see how small the brush head is:
Blush Brush: