I am so happy it's Friday! It's been such a horrible week for me, and the BF is taking me on a weekend getaway to take a mini-vacay to relax and unwind.

I went to see the Naughty Nauticals Collection yesterday, some of the colors are similar to that of the permanent line, but I love "Port Red" lipstick, it reminds me of "New York Apple" and "Queen's Sin", but it's just so gorgeous! It's almost metallic looking. The pigments are gorgeous too: Mutiny, Bell-Bottom Blue, Lovely Lily, and Lark About. I didn't buy Lark About because it was white with blue reflects in it, not really my cup of tea.

I couldn't swatch some of the lipglosses because the MUA was using it on a customer.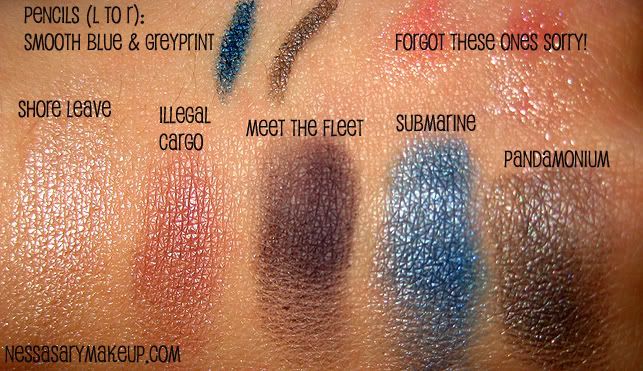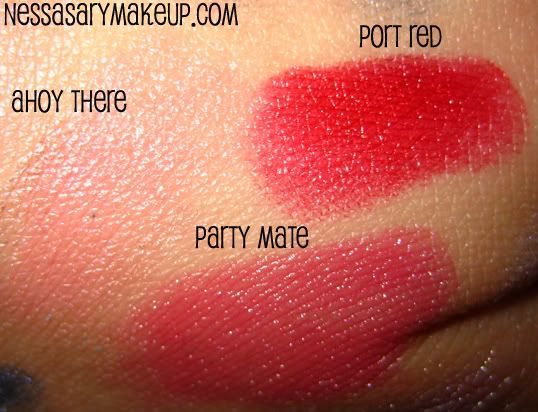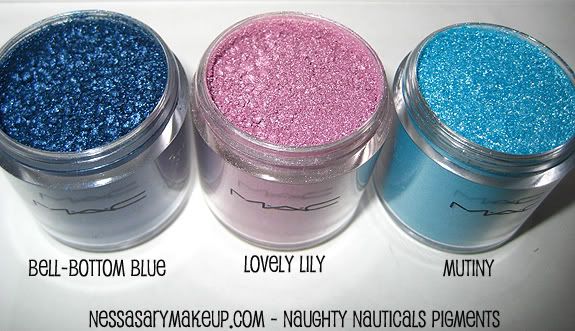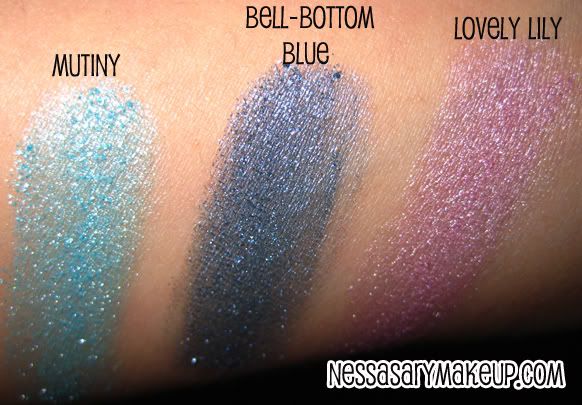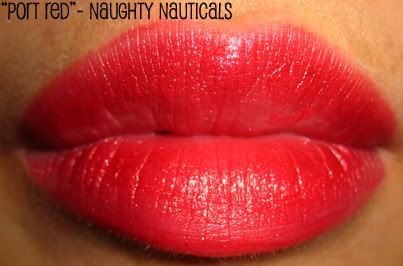 Here are swatches of the pigments that weren't previously swatches, I put "Golden Olive" and "Night Light" next to each other so you can see how similar they are: