I apologize for the lack of my "usual posts". Things have been super duper hectic lately, pigment orders, preparing for my 26th birthday in Las Vegas, work, etc., that i've been sleeping only 3 or 4 hours a night because there's so much to do as soon as I get off work!

I have had many products sent to me to review, so I have about 5 products sitting on my bedroom floor waiting for me to use them...so I hope I can get those to y'all soon because they are awesome products! You will just have to wait and see!

Anyway, the BF and I went to South Coast Plaza last Sunday to get his niece a present for her birthday and I ended up wandering off into of course, the MAC PRO store. Conveniently enough, the Shu Uemura store was right across from the MAC store. I ended up buying the "Kelly Green" pigment and "Pink Pearl". I also bought pro eyeshadow "Cobalt" and a regular eyeshadow in "Idol Eyes".

I had 6 empty jars to contribute for the Back2MAC program where you recycle 6 empty containers by bringing it back to MAC for a free regular lipglass, lipstick, or eyeshadow, so I decided to get "Violetta" PRO lipstick which I LOVE! It's so gorgeous! It looks so purple but it comes on a pretty purplish pink in person. Like a soft magenta, not bright at all.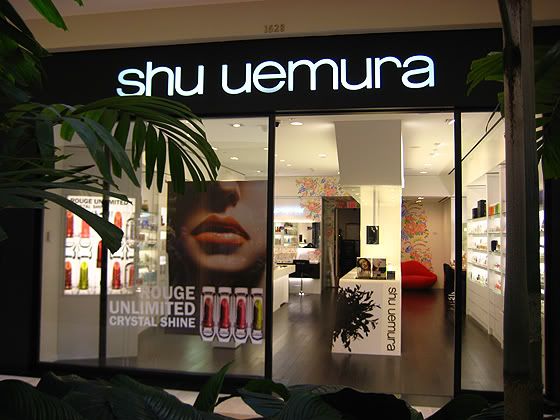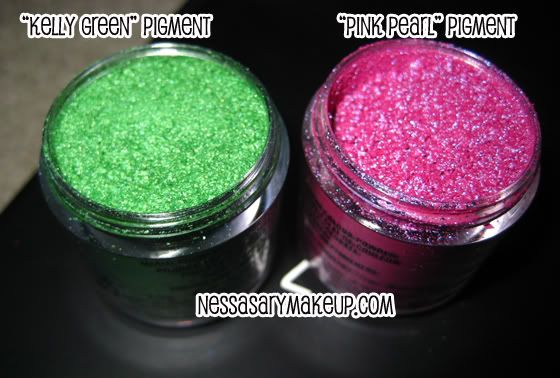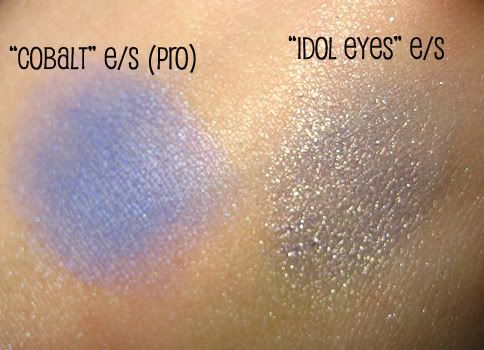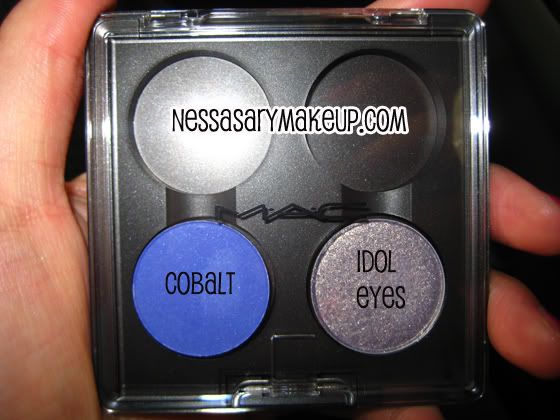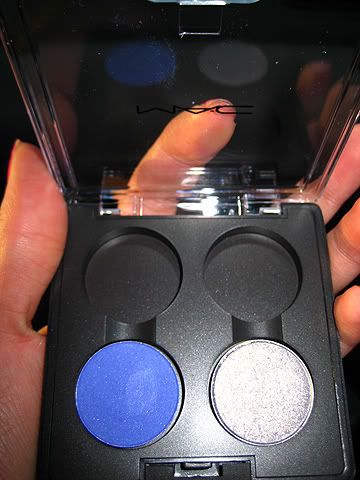 Some GREEN COMPARISON swatches, humid e/s vs. emerald green pigment, and bio-green e/s vs. kelly green pigment: